ECG Findings in Massive Pericardial Effusion
Electrical alternans is associated with Massive Pericardial Effusion
Massive pericardial effusion produces a triad of:
Tachycardia
Electrical alternans
---
ECG findings with Electrical alternans
Electrical alternans occurs when
consecutive, normally-conducted QRS complexes alternate in height.
the heart swings backwards and forwards within a large fluid-filled pericardium.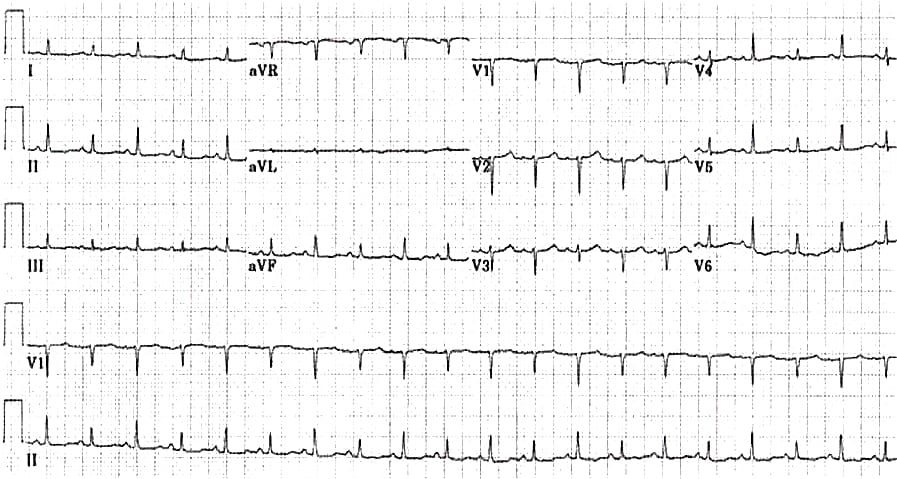 ---
Management
Patients with this ECG pattern need to be immediately assessed for clinical and echocardiographic evidence of tamponade.
How to diagnose pericardial tamponade on bedside echo, Part 1 and Part 2 (from the Ultrasound Podcast)
---
References
---
LITFL Further Reading
---
Advanced Reading
--- Emergency Physician in Prehospital and Retrieval Medicine in Sydney, Australia. He has a passion for ECG interpretation and medical education | ECG Library |