70-year old patient presenting with chest pain and diaphoresis. Describe the ECG.
---
Describe and interpret this ECG
ECG ANSWER and INTERPRETATION

This is a very worrying ECG demonstrating massive anterolateral STEMI with "tombstone" morphology:

Gross ST elevation in V1-6, I and aVL
Early Q wave formation in aVL
Reciprocal ST depression in inferior leads II, III and aVF

This ECG pattern is seen in proximal LAD occlusion and indicates a large territory infarction with a poor LV ejection fraction. These patients are at high likelihood of ventricular fibrillation (VF), cardiogenic shock and death, and require aggressive management both pre-hospital and in the emergency department setting.
---
CLINICAL PEARLS

Check out the other "widow maker" ECG patterns:

Massive ST elevation often merges with hyperacute T waves in these patterns creating the appearance of a broad QRS complex – this can be mistaken for hyperkalaemia or a broad complex tachycardia.

Patients with any three of these "widow maker" patterns are at extremely high risk of lethal ventricular arrhythmias. Check out this great case discussion by Dr Sam Ghali and Dr Stephen Smith of a 100% RCA occlusion presenting with shark fin ST elevation morphology.
---
---
Emergency Physician in Prehospital and Retrieval Medicine in Sydney, Australia. He has a passion for ECG interpretation and medical education | ECG Library |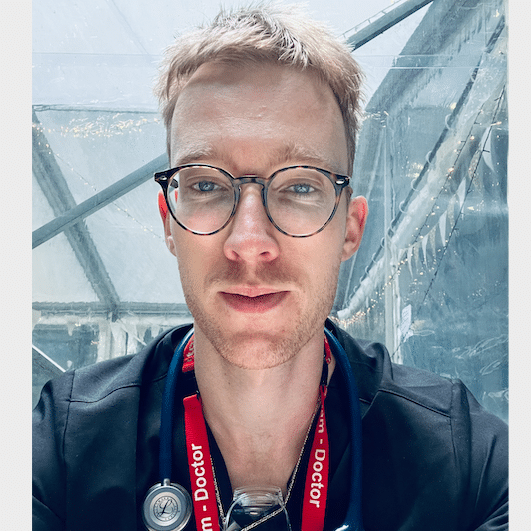 MBBS (UWA) CCPU (RCE, Biliary, DVT, E-FAST, AAA) Adult/Paediatric Emergency Medicine Advanced Trainee in Melbourne, Australia. Special interests in diagnostic and procedural ultrasound, medical education, and ECG interpretation. Editor-in-chief of the LITFL ECG Library. Twitter: @rob_buttner