Chest pain and diaphoresis. BP 80/50. Describe and interpret his ECG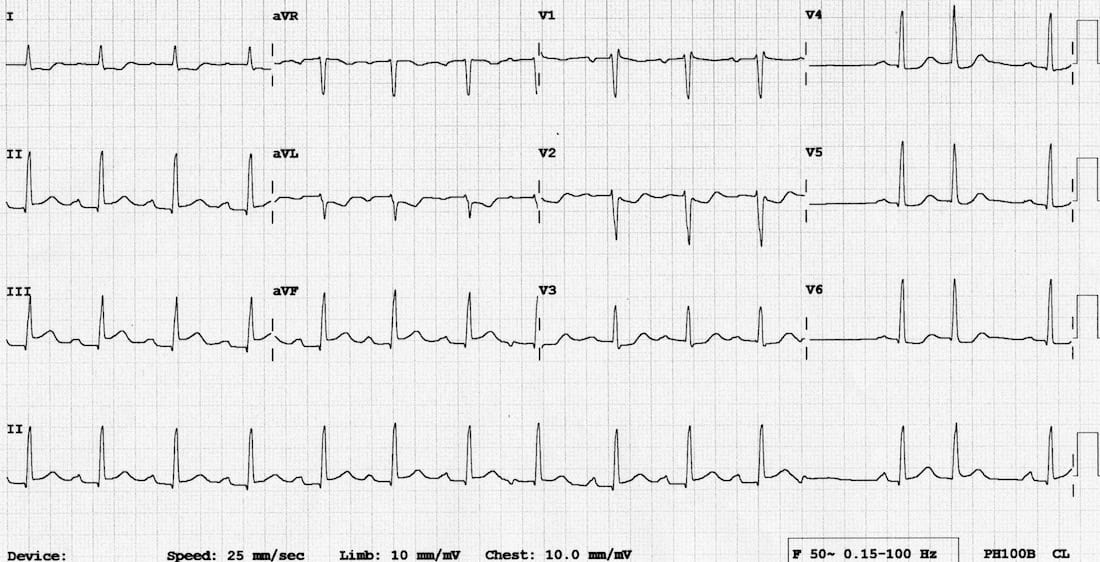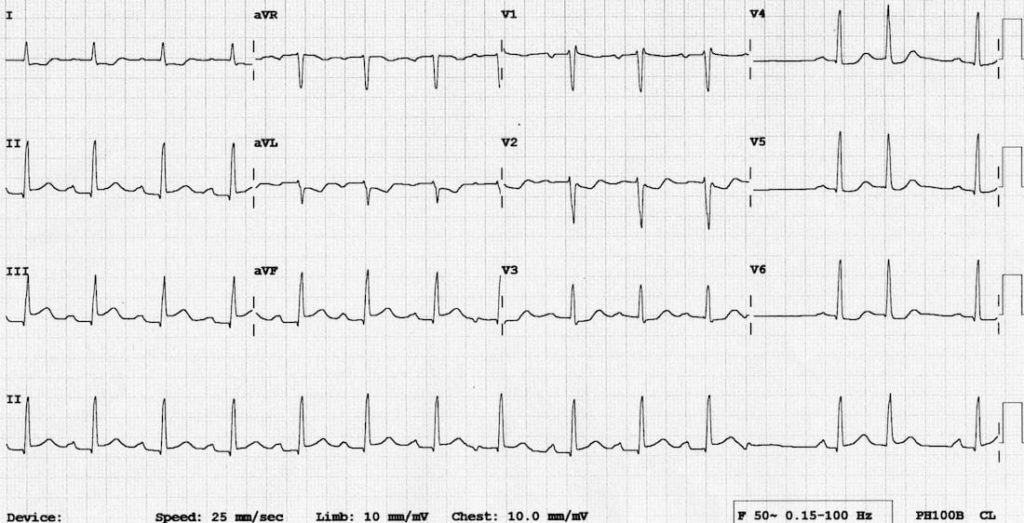 ---
Describe and interpret this ECG
ECG ANSWER and INTERPRETATION

Key Abnormalities

There is ST elevation in the inferior leads II, III and aVF.
The concave morphology might lead you to suspect pericarditis – however, there is reciprocal change in the high lateral leads I and aVL, confirming the diagnosis of inferior STEMI.

There are additional features suggestive of right ventricular infarction:

ST elevation in III > II
Isoelectric ST segment in V1 with ST depression in V2

Other Abnormalities

There is a break in the rhythm towards the end of the rhythm strip, with what appears to be a non-conducted P wave, suggesting the development of 2nd degree AV block — e.g. a slowly-evolving Wenckbach cycle.
---
---
Emergency Physician in Prehospital and Retrieval Medicine in Sydney, Australia. He has a passion for ECG interpretation and medical education | ECG Library |