Transplant Patient Hot Case
GENERAL APPROACH
Considerations
Transplant – liver, heart, lung, heart-lung, bone marrow, renal, pancreatic
Phase of care – immediate post op, sepsis, rejection, respiratory failure, renal failure
Surgery – graft function, anatomy, anastomoses (leaks and occlusion)
Infection – bacterial (early), opportunistic: fungal, viral, mycobacterial (late)
Immunosuppression – rejection (hyperacute = alloAb, acute = T-cell, chronic), GVHD (rash, liver dysfunction, GI symptoms), drug side effects, malignancy
Cases
peri-operative management +/- complications: heat, heart-lung and liver transplants
renal or pancreatic transplant with complications
bone marrow transplantation e.g. sepsis and hematological malignancy
INTRODUCTION
CUBICLE
isolation (neutropenia, MDRO)
waste disposal equipment for cytotoxic agents
INFUSIONS
immunosuppressants: calcineurin antagonists, corticosteroids, anti-nucleotides, monoclonal antibodies
antibiotics
vasoactives
distributive shock (noradrenaline, vasopressin)
isoprenaline (e.g. chronotropy in heart transplant), dobutamine, dopamine, milrinone (cardiogenic shock)
VENTILATOR
mode
level of oxygenation: high FiO2, PEEP
— e.g. cardiogenic pulmonary oedema, atelectasis, ARDS, VILI, nosocomial pneumonia, aspiration, reperfusion/rejection of lung transplant, respiratory failure in post-bone marrow transplantation patient
MONITOR
fever: sepsis, SIRS, drug fever
CVP: high in RV dysfunction (common after heart and lung transplants), prominent V wave in TR
ECG: paced rhythm and conduction disturbances
haemodynamics: invasive BP, PAC, PiCCO
EQUIPMENT
drains: location and drainage (blood)
ICCs
mediastinal, pleural, pericardial drains post heart transplant
abdominal drains after liver transplant (billary drain if a T-tube is inserted)
IDC and wound drain for renal transplant
epidural for analgesia for clamp shell incision
PAC
epicardial pacing post cardiac transplant
RIJ vein spared from lines with cardiac transplants (permits subsequent endocardial biopsies)
QUESTION SPECIFIC EXAMINATION
hands/arms -> head -> chest -> abdo -> legs/feet -> back
-> general:
-> cardiovascular:
-> respiratory:
-> abdominal:
neurological: as able
surgical incisions: heart = sternotomy, lung + heart = sternotomy/clamshell, Mercedes Benz = liver, lazy S to iliac fossa = kidneys
rashes: GVHD
signs of underlying disease necessitating transplantation
IDC and urine output (hypovolemia, ACS, calcineurin inhibitors, renal graft dysfunction)
RELEVANT INVESTIGATIONS
-> liver: ultrasound, LFTs, stability of glucose, coagulopathy
-> lung: bronchoscopy
-> heart: ECHO
-> kidney: ultrasound including duplex
graft tissue biopsies and results
drain biochemisty and culture
OPENING STATEMENT
Global statement
Transplant – function
Complications
How to progress from here
DISCUSSION
---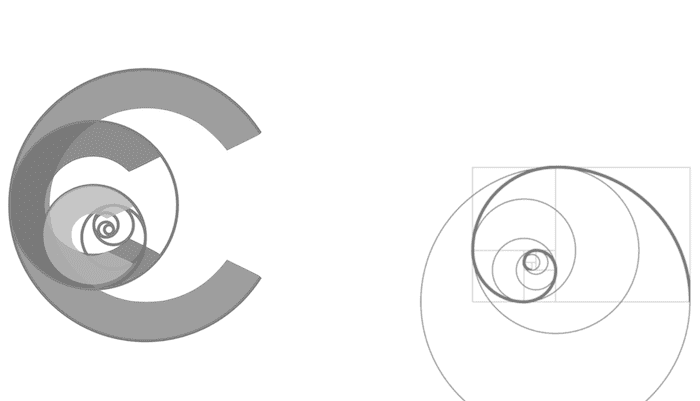 Chris is an Intensivist and ECMO specialist at the Alfred ICU in Melbourne. He is also a Clinical Adjunct Associate Professor at Monash University. He is a co-founder of the Australia and New Zealand Clinician Educator Network (ANZCEN) and is the Lead for the ANZCEN Clinician Educator Incubator programme. He is on the Board of Directors for the Intensive Care Foundation and is a First Part Examiner for the College of Intensive Care Medicine. He is an internationally recognised Clinician Educator with a passion for helping clinicians learn and for improving the clinical performance of individuals and collectives.
After finishing his medical degree at the University of Auckland, he continued post-graduate training in New Zealand as well as Australia's Northern Territory, Perth and Melbourne. He has completed fellowship training in both intensive care medicine and emergency medicine, as well as post-graduate training in biochemistry, clinical toxicology, clinical epidemiology, and health professional education.
He is actively involved in in using translational simulation to improve patient care and the design of processes and systems at Alfred Health. He coordinates the Alfred ICU's education and simulation programmes and runs the unit's education website, INTENSIVE.  He created the 'Critically Ill Airway' course and teaches on numerous courses around the world. He is one of the founders of the FOAM movement (Free Open-Access Medical education) and is co-creator of litfl.com, the RAGE podcast, the Resuscitology course, and the SMACC conference.
His one great achievement is being the father of three amazing children.
On Twitter, he is @precordialthump.
| INTENSIVE | RAGE | Resuscitology | SMACC