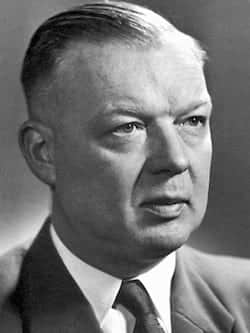 Werner Theodore Otto Forßman (1904 – 1979) was a German physician, Nobel Laureate and a pioneer of interventional cardiology.
Famously known for his controversial auto-experimentation of the catheterisation of the heart against the wishes of his former boss, Dr Schnieder in 1929. This thin tube was the pre-cursor to todays interventional cardiology toolbox, including the Swan-Ganz catheter developed by Jeremy Swan and William Ganz in 1970.
Awarded the 1956 Nobel Prize in Physiology or Medicine along with Andre Frederic Cournand and Dickinson W. Richards for their "discoveries concerning heart catheterization and pathological changes in the circulatory system"
Forßmann married Dr. Elsbet Engel in 1933 and had 6 children: Klaus (b. 1934), Knut (b. 1936), Jörg (b. 1938), Wolf (b. 1939), Bernd (b. 1940), and Renate (b. 1943)4.
---
Biography
Born 29th August 1904 Berlin, Germany
1914 – Enrolled as a student at the humanistic Askanische Gymansium (secondary grammar school). Forßmann's father, Julius Forßmann – a lawyer, dies in World War I.
1922 – Graduated from school and entered Medical School at the Friedrich – Wilhelm – University, Berlin, Germany
1928 – Graduated from medical school and prepared his Doctoral thesis on the effects of liver extract on blood chemistry. After several attempts at applying for internal medicine, he was accepted to the Second Division of Surgery at the Auguste – Victoria – Heim, Eberswald, Brandenburg, Germany
1929 – As the surgical resident, Werner was forbidden to perform the proposed catheterisation of the heart by his senior Dr Schnieder. Forßmann performed catheterisation of his Right ventricle on himself and published a paper later that year accepted into the Klinische Wochenschrift1 Forßmann was transfered to Charité in Berlin, until he withdrew back to Eberswalde after the public attention his report "Ueber die Sondierung des rechten Herzens" and Professor Sauerbruch learned of his unsanctioned auto-experimentation.
1931 – Asked to return to work in Charité by Professor Sauerbruch.
1932 – Moved to work at Städtisches Kranhaus, Mainz, Germany
1933 – Married Dr. Elsbet Engel. Rules and regulations at the time did not allow spouses to work together, Forßmann left Städtisches Kranhaus and commenced work as a urologist at Rudolf-Virchow-Krankenhaus under Professor Karl Heusch.
1945 – Forßmann worked as a a Sanitary Officer in World War II (WWII), reaching the rank of Surgeon-Major. He was captured during WWII as a prisoner of war of the United States. Forßmann was not allowed to practice medicine due to his former party membership of the Wehrmacht (Unified armed forces of Nazi Germany). He worked as a lumber jack for a 3 year period while his wife Dr. Engel worked as a General Practitioner to help support the family.
1948 – During the French Occupation Administration Forßmann was allowed to continue to practice medicine.
1950 – Forßmann worked as a urologist at Bad Kreuznach, Rheinland – Palatinate, West Germany
1951 – Met with André Cournand upon invite of Professor Eichholtz
1954 – Awarded Leibniz Médaille by the German Academy of Science in Berlin
1956 – Awarded the Nobel Prize in Physiology or Medicine along with Andre Frederic Cournand and Dickinson W. Richards for their "discoveries concerning heart catheterization and pathological changes in the circulatory system"
1957 – Elected chief of the Surgical Department if the Evangelisches Krankaus in Düsseldorf.
1962 – Member of executive board of the German Surgical Society. He was also Member of the American College of Chest Physicians, and Honorary Member of the Swedish Society of Cardiology, the German Society of Urology, and the German Child Welfare Association.
Died 1st June 1979
---
Controversies
During the summer of 1929 Forßmann convinced a Nurse (Gerda Ditzen) to help him with the procedure, against the wishes of his senior Dr. Schnieder and on the premise that he wouldn't perform it on himself. He tricked her into helping him retrieve the necessary equipment and ended up performing it on himself under local anaesthesia using a long ureteric catheter. Initially he only advanced it to 30cm, then under fluoroscopic guidance he advanced it to 60cm mark and was able to visualise the tip in his Right ventricle. Forßmann, with permission from his senior, then performed the procedure on a terminally ill patient – which allowed for more effective treatment than conventional peripheral IV treatment.
"Encouraged by his chief, Forßmann continued his surgical residency through October 1929 at the Charité in Berlin. A few weeks later, on November 5 1929, his report "Ueber die Sondierung des rechten Herzens" was published. It caused some turbulence at this great institution due to the attention being paid to it by the media. Forssmann was forced to withdraw because he had not asked his new chief, Prof. Dr. F. Sauerbruch, for permission to proceed. At least that was the formal reason given for his dismissal without notice3."
"Forssmann published results of his experiments later in 1929. He was charged with plagiarism by the Rudolf Virchow Hospital chair of surgery, who claimed to have per- formed intra-arterial drug delivery in 1912, but these claims were not substantiated3."
---
Major Publications
---
References
---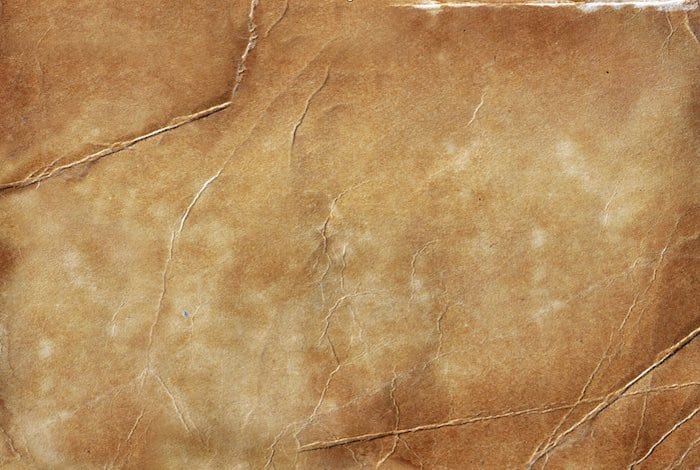 eponym
the person behind the name
Resident Medical Officer currently working in Emergency Department at Sir Charles Gairdner Hospital. Pianist and avid Golfer  | LinkedIn |