Notch near the apex of the R wave of inferior leads (II, III, aVF) seen in a large proportion of patients with an ostium secundum atrial septal defect (ASD), the most common form of ASD
1958 – First described by Toscano et al, the electrophysiological mechanism behind this ECG change remains unknown
1996 – Heller et al described the crochetage pattern of the R wave in inferior limb leads as frequent in patients with atrial septal defect, correlating with shunt severity and being independent of the right bundle branch block pattern.
The retrospective case study observed this pattern in at least one inferior lead of 73% of patients with a secundum ASD; and 36% of patients with ventricular septal defect (VSD), compared with 7% of the general population. Specificity for the diagnosis of ASD increased to 92-100% when associated with an incomplete RBBB pattern, or when present in all three inferior leads
In ASD, the incidence of Crochetage sign increases with larger anatomic defect or greater left-to-right shunt
1998 – Ay et al concluded that the finding of an ECG crochetage pattern may help to identify stroke patients with PFO, may help to streamline their diagnostic workup, and may warrant future studies to determine its value in stratifying stroke risk in patients with PFO.
The sensitivity (36%) and specificity (91%) of the crochetage pattern for diagnosis of PFO in cryptogenic stroke with had a positive predictive value was 77%.
2018 – Lei Shen found 28% of patients with ASD had the characteristic R wave notching in all three inferior leads compared to just 2% of age matched controls
ECG features of secundum ASD
---
ECG Examples of Crochetage sign
Example 1


Right axis deviation
Incomplete RBBB pattern
Crochetage sign in leads II, III and aVF
This patient was found to have a 20mm ostium secundum ASD. There was resolution of crochetage sign following operative repair
---
Example 2
---
Example 3
Right axis deviation
Crochetage sign in leads II, III and aVF
---
References
---
Advanced Reading
Online
Textbooks
---
LITFL Further Reading
---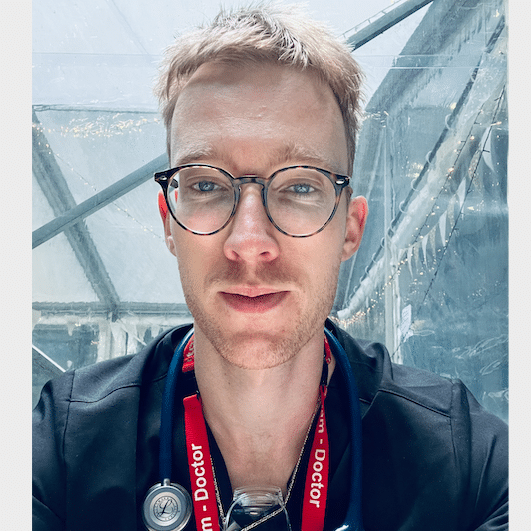 MBBS (UWA) CCPU (RCE, Biliary, DVT, E-FAST, AAA) Adult/Paediatric Emergency Medicine Advanced Trainee in Melbourne, Australia. Special interests in diagnostic and procedural ultrasound, medical education, and ECG interpretation. Editor-in-chief of the LITFL ECG Library. Twitter: @rob_buttner
Associate Professor Curtin Medical School, Curtin University. Emergency physician MA (Oxon) MBChB (Edin) FACEM FFSEM Sir Charles Gairdner Hospital.  Passion for rugby; medical history; medical education; and asynchronous learning #FOAMed evangelist. Co-founder and CTO of Life in the Fast lane | Eponyms | Books | Twitter |