Middle-aged patient presenting with an episode of chest pain. Currently asymptomatic. Describe and interpret his ECG

---
Describe and interpret this ECG
ECG ANSWER and INTERPRETATION

This pattern of deeply inverted T waves in the anterolateral leads V2-6, I and aVL is characteristic of Wellens syndrome.

This ECG pattern is highly predictive of a significant occlusive lesion of the LAD.
The inverted T waves are a marker of reperfusion and may occur after an aborted anterior STEMI.
Despite often being pain free and having normal cardiac enzymes at presentation, these patients are at risk of sudden LAD re-occlusion leading to massive anterior STEMI and are best managed with early angiography and PCI / CABG.
---
DIFFERENTIAL DIAGNOSIS

A similar pattern of deep anterolateral T-wave inversions may also be seen with:
---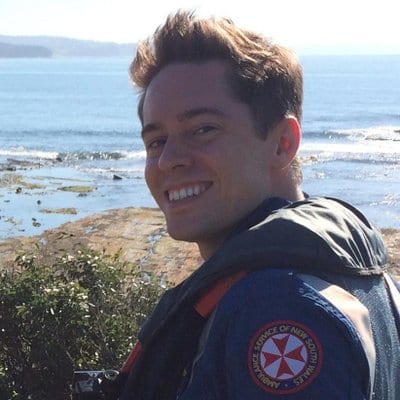 Emergency Physician in Prehospital and Retrieval Medicine in Sydney, Australia. He has a passion for ECG interpretation and medical education.
| Read more posts | ECG Library |