ECG Motion Artefacts Overview
Motion artefact due to tremor or shivering can obscure the waveforms of the ECG or simulate pathology, making ECG interpretation difficult
In certain circumstances (e.g. hypothermia), the presence of shivering artefact may actually aid diagnosis
---
Causes of Tremor
Benign Essential Tremor (physiological tremor)
Parkinson's Disease (resting tremor)
Cerebellar disease (intention tremor)
Alcohol / Benzodiazepine withdrawal
Anxiety
Thyrotoxicosis
Multiple sclerosis
Drugs: Amphetamines, cocaine, beta-agonists (adrenaline, salbutamol), theophylline, caffeine, lithium.
Other types of motion artefact
Fever (rigors)
Hypothermia (shivering)
Cardiopulmonary resuscitation (chest compressions)
A non-compliant, mobile, talkative patient (= the most common cause)!
---
ECG Examples
Example 1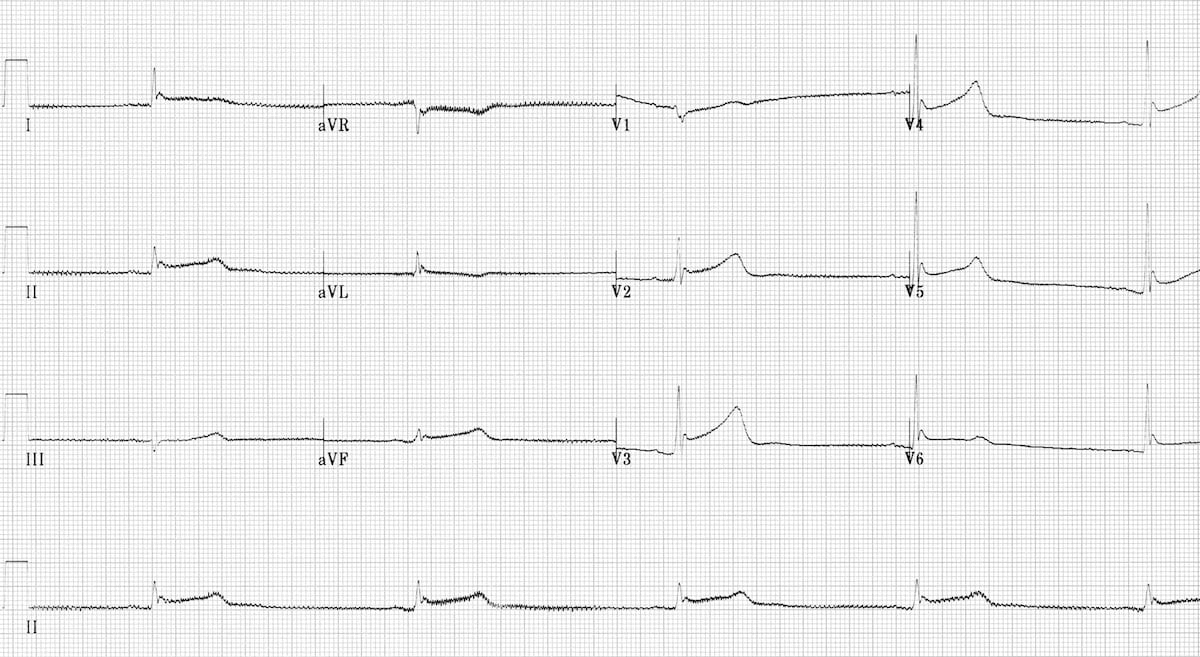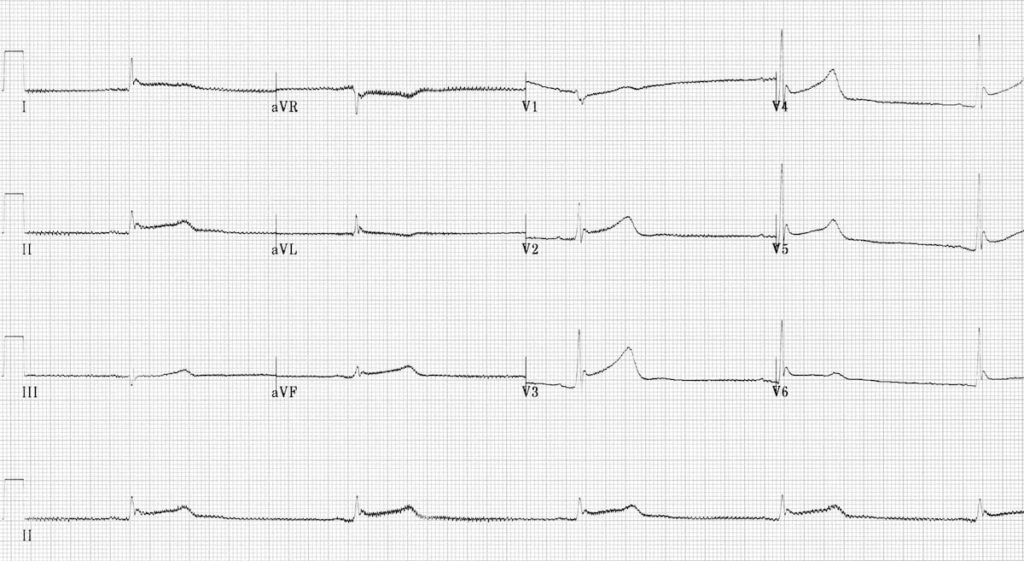 Hypothermia:
---
Example 2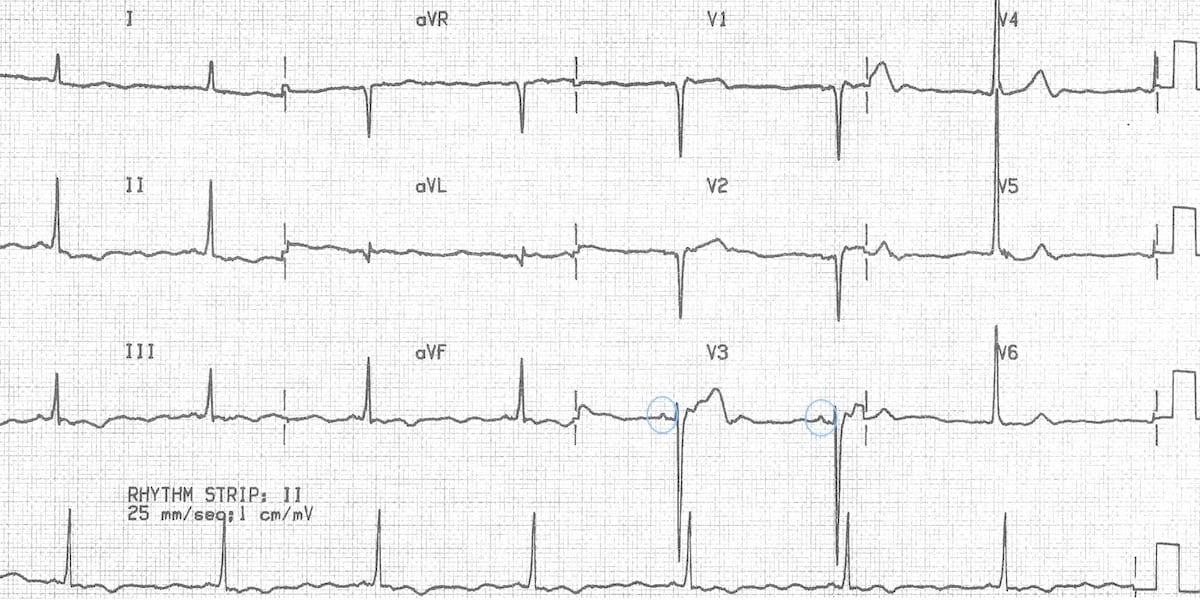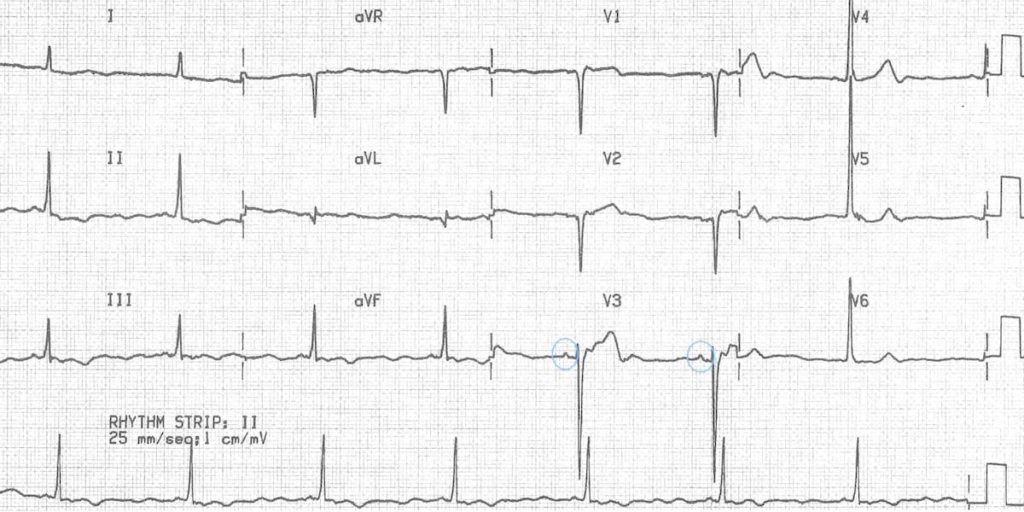 Parkinsonian tremor:
The irregular baseline in this ECG gives the appearance of atrial fibrillation
The slow regular rhythm even suggests the possibility of atrial fibrillation with complete heart block and a junctional escape rhythm
However, on closer inspection there are visible P waves in V3 (circled)
This patient had sinus bradycardia and a resting tremor due to Parkinson's disease
---
Example 3

Chest compressions during CPR:
The high amplitude oscillations at the start of the rhythm strip are produced by movement artefact due to chest compressions during cardiopulmonary resuscitation
The second half of the rhythm strip shows ventricular fibrillation – presumably at this point the resuscitating team have stopped CPR to reassess the rhythm!
---
Example 4
Precordial thump:
---
Advanced Reading
Online
Textbooks
---
LITFL Further Reading
---
Emergency Physician in Prehospital and Retrieval Medicine in Sydney, Australia. He has a passion for ECG interpretation and medical education | ECG Library |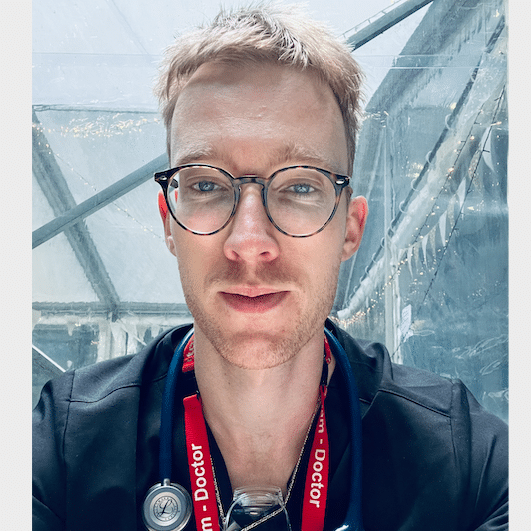 MBBS (UWA) CCPU (RCE, Biliary, DVT, E-FAST, AAA) Adult/Paediatric Emergency Medicine Advanced Trainee in Melbourne, Australia. Special interests in diagnostic and procedural ultrasound, medical education, and ECG interpretation. Editor-in-chief of the LITFL ECG Library. Twitter: @rob_buttner