MacGyverism and "hacking COVID-19"
First do no harm

– Hippocrates AD 245
Necessity is a powerful driver of innovation. During the past few months we have all seen fast-paced change implementation – whether that be the creation of new clinical spaces for managing critically ill patients, the adoption of new processes of care such as airway management, or the use of new devices and technologies such as baby monitors to allow communication with patients and staff in isolation rooms. The ingenuity and adaptability shown by healthcare workers and health systems is truly remarkable.
Indeed, there are circumstances where radical innovation and rapid implementation is necessary to save lives. An example is improvised personal protective equipment (PPE) when there is literally no other option in a shortage. However, we have to be wary of the "MacGyver bias", which is our tendency to hold home-made workarounds to a lesser evidence-based standard than commercially available devices (Duggan et al, 2019). Similarly, we need to be wary of "gizmo idolatry", which is our implicit conviction that a more technological approach is intrinsically better than one that is less technological (Leff and Finucane, 2018). Of note, the standards required of devices, in general, are much lower than what is demanded of drug therapies prior to implementation in clinical practice (Thimbleby, 2013), although this has been vigorously critiqued as having more to do with market forces than patient safety.
Apparently benign technologies and interventions can lead to unintended consequences because healthcare is complex, dynamic, and interdependent (Carroll and Rudolph, 2006). Hence, we should rightly treat innovations – such as the aerosol box for intubation and shared ventilation strategies – with initial skepticism. They may yet prove to save lives, but the potential for harm for any new technology is often under-estimated and the burden of proof lies with those who claim they are beneficial. Most importantly these workarounds and "worst case scenario" solutions should never replace proper planning and provision of proven equipment. Too often, the opportunity costs of developing some new tool, rather than hiring more staff, are underestimated. Wherever possible, innovations – whether home-made or commercially available – should be rigorously tested before implementation into a specific clinical context. This last point is critical, as what works in one health care context may not work in another.
So, how should we be testing and developing these new innovations? In many cases translational simulation is useful. Translational simulation is defined as healthcare simulation focused directly on improving patient care and healthcare systems, through diagnosing safety and performance issues and delivering simulation-based intervention, irrespective of the location, modality or content of the simulation (Brazil, 2017). The potential applications are diverse, and include in situ simulation to detect latent safety threats (Patterson et al, 2013), simulation-based clinical space testing (Colman, 2019), and integration of simulation with a design thinking approach (Petrosoniak et al, 2020). Some examples relevant to COVID-19 have already been published on litfl.com, including simulation to develop airway management strategies, testing of the aerosol box, and development and testing of an approach to shared ventilation. Of course, not everything needs to be simulated, and numerous other design and human factors/ ergonomics (HFE) methodologies can be applied to healthcare innovations. HFE approaches are especially useful because they are design-driven, take a systems approach, and focus on optimising both system performance and human well being (Dul et al, 2012). Unfortunately, capacity and expertise for translational simulation, human-centered design, and HFE has been under-developed in healthcare (Gurses et al, 2012; Bromiley, 2014) despite their apparent effectiveness (Mao et al, 2015; Xie and Caryon, 2015). The COVID-19 pandemic may yet demonstrate their importance to healthcare quality and safety. Indeed, some have argued that the future of critical care lies in quality and education (Niven et al, 2019).
Next, we will discuss Novel drug therapies and COVID-19 clinical trials.
Further reading
COVID-19: Keeping the baby in the bath series
References
Chris is an Intensivist and ECMO specialist at the Alfred ICU in Melbourne. He is also a Clinical Adjunct Associate Professor at Monash University. He is a co-founder of the Australia and New Zealand Clinician Educator Network (ANZCEN) and is the Lead for the ANZCEN Clinician Educator Incubator programme. He is on the Board of Directors for the Intensive Care Foundation and is a First Part Examiner for the College of Intensive Care Medicine. He is an internationally recognised Clinician Educator with a passion for helping clinicians learn and for improving the clinical performance of individuals and collectives.
After finishing his medical degree at the University of Auckland, he continued post-graduate training in New Zealand as well as Australia's Northern Territory, Perth and Melbourne. He has completed fellowship training in both intensive care medicine and emergency medicine, as well as post-graduate training in biochemistry, clinical toxicology, clinical epidemiology, and health professional education.
He is actively involved in in using translational simulation to improve patient care and the design of processes and systems at Alfred Health. He coordinates the Alfred ICU's education and simulation programmes and runs the unit's education website, INTENSIVE.  He created the 'Critically Ill Airway' course and teaches on numerous courses around the world. He is one of the founders of the FOAM movement (Free Open-Access Medical education) and is co-creator of litfl.com, the RAGE podcast, the Resuscitology course, and the SMACC conference.
His one great achievement is being the father of three amazing children.
On Twitter, he is @precordialthump.
| INTENSIVE | RAGE | Resuscitology | SMACC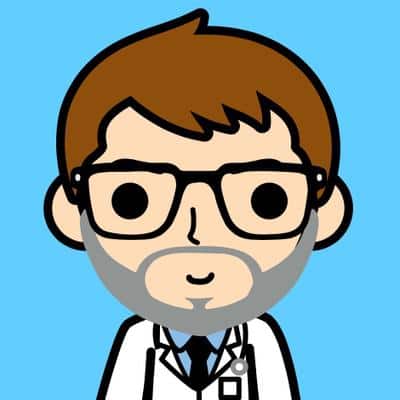 Critical care physician and health services researcher bringing the tools of social science and outcomes research to improve the care of patients with critical illnesses. I practice as an intensivist at the University of Michigan's and the Ann Arbor VA's Critical Care Medicine units, where we work to bring the latest science and the best of clinical practice to patients  | iwashyna-lab  | @iwashyna |
Intensivist in Wellington, New Zealand. Started out in ED, but now feels physically ill whenever he steps foot on the front line. Clinical researcher, kite-surfer  | @DogICUma |