What is the role of Abdominal CT?
When should you order an abdominal CT scan?
Abdominal computed tomography (CT) is the workhorse for imaging of the abdomen and pelvis, and it is the go-to for answering the majority of clinical questions. Specifically, it is the highest yield exam for abdominal pain and cancer imaging.
What are the alternate imaging options?
When deciding which type of imaging is needed for a patient, it is helpful to consider what the result will tell you. Will a positive result provide enough information to guide treatment? Will a negative result be reassuring enough to stop the workup? Let's review the alternative options of abdominal X-Ray, ultrasound and MRI.
Abdominal X-Ray
Consider the role of an abdominal x-ray for a patient presenting with abdominal pain, nausea, and vomiting with a concern of a small bowel obstruction. Should you order an x-ray first?
While the x-ray findings might be positive for a small bowel obstruction, we would not know the cause of the obstruction, nor if there are any complications requiring surgery.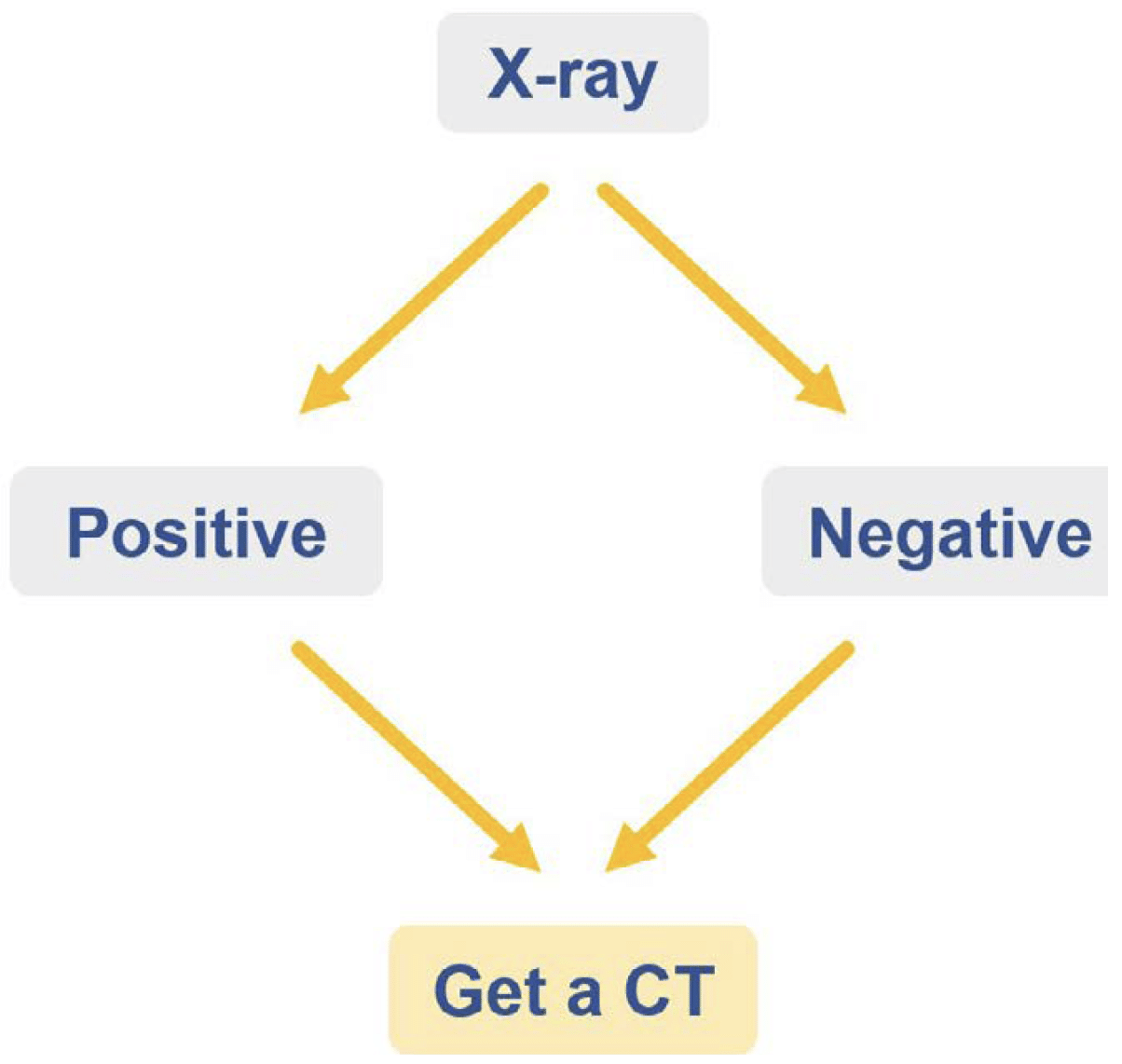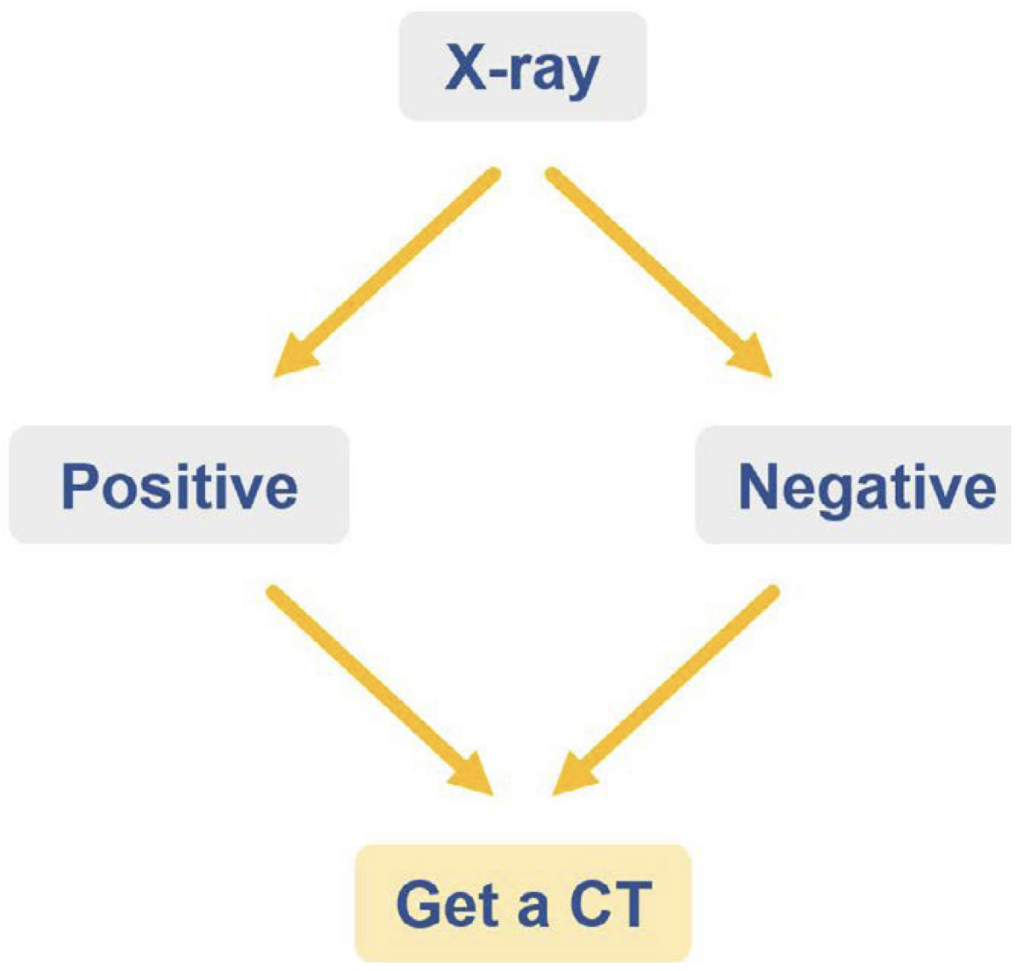 Alternatively, if the exam was negative for obstruction, the patient would still be clinically concerning enough to need a CT to determine the cause of their abdominal pain. In this setting, both positive and negative results will lead to a CT.
What does an abdominal X-Ray do well?
Identify a foreign body
Assess stool burden
Evaluate tube placement
However, more often than not, the patient will still require a CT scan for a complete evaluation in the acute setting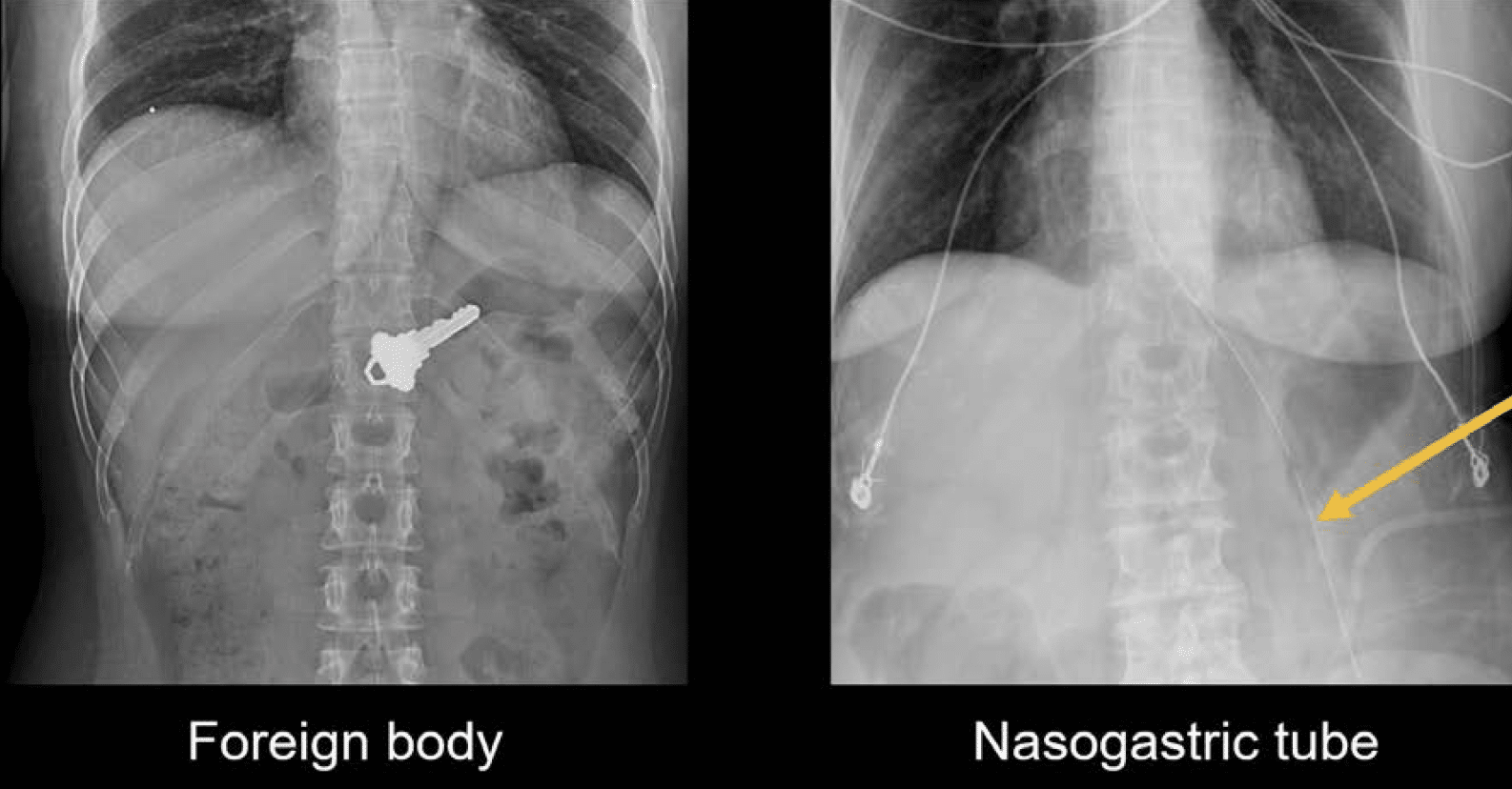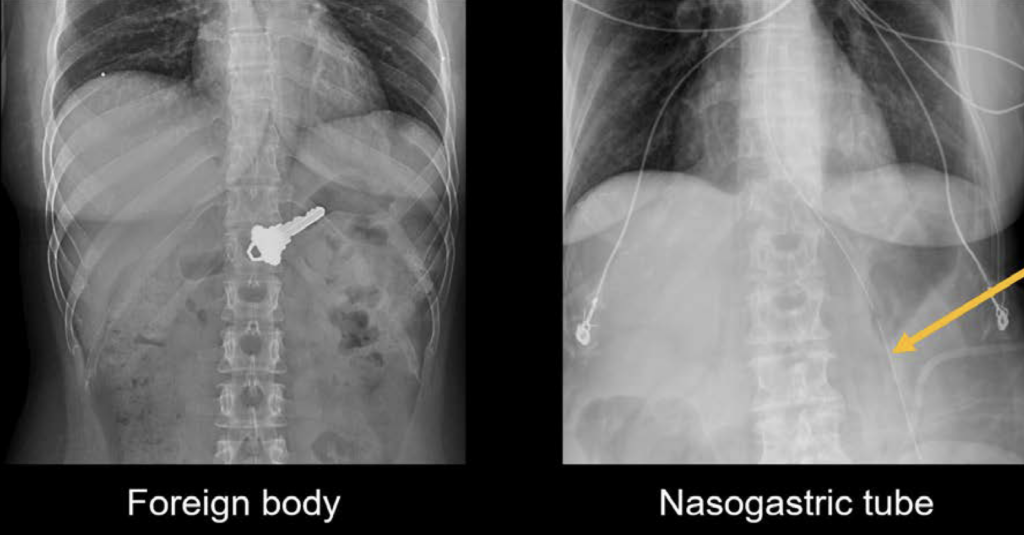 ---
Ultrasound
Ultrasound can be an appropriate first study for patients presenting with acute abdominal pain in three scenarios:
Right upper quadrant pain: Ultrasound can be particularly helpful in this scenario as it can be used to see the gallbladder in order to look for gallstones, cholecystitis, and dilation of the bile ducts.
Right lower quadrant pain: In this scenario, you can attempt to use ultrasound to evaluate for appendicitis in thin and younger patients, but the success of this technique is often fairly limited
Pelvic pain: Ultrasound is the best exam to quickly evaluate the uterus and ovaries in patients with pelvic pain
---
Magnetic resonance imaging (MRI)
What is the role of MRI and the relationship between MRI and CT?
Each MRI exam is tailored to best evaluate different body regions and pathologies by using different types of images depending on what you are trying to figure out. In this way, it differs from CT where a single type of image is obtained for all exams.
Abdominal and pelvis MRI can useful to:
help characterize unknown liver lesions
look for common bile duct stones noninvasively
perform detailed cancer screening and or staging in the pelvis
---
Computed tomography (CT)
Now that we know the roles of x-ray, ultrasound, and MRI in imaging the abdomen, let's review where CT is the most appropriate test. Here are the most common reasons a CT is ordered in the emergency department:
Appendicitis
Diverticulitis
Kidney stones
Small bowel obstruction
Bowel perforation
Acute bleeding
For cancer imaging, CT remains the workhorse for staging and follow-up, but it is commonly accompanied by positron emission tomography (PET), MRI, and bone scans.
---
This is an edited excerpt from the Medmastery course Abdominal CT Essentials by Michael P. Hartung, MD. Acknowledgement and attribution to Medmastery for providing course transcripts.
References
Radiology Library: Abdominal CT Basics
---
Abdominal CT interpretation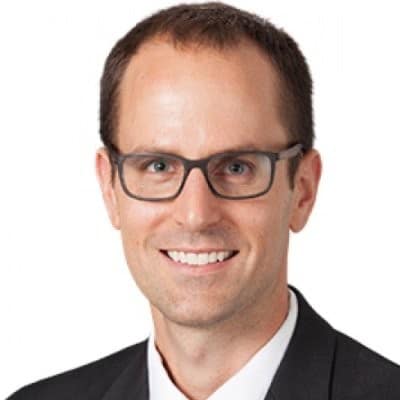 Associate Professor Curtin Medical School, Curtin University. Emergency physician MA (Oxon) MBChB (Edin) FACEM FFSEM Sir Charles Gairdner Hospital.  Passion for rugby; medical history; medical education; and asynchronous learning #FOAMed evangelist. Co-founder and CTO of Life in the Fast lane | Eponyms | Books | Twitter |