Abdominal CT: interstitial pancreatitis
Identifying acute interstitial pancreatitis
Acute pancreatitis commonly presents with upper abdominal pain, elevated lipase (an enzyme that is released when the pancreas becomes inflamed) and elevated white blood cell count
The most common causes of acute pancreatitis are related to alcohol use or blockage of the pancreas duct due to gallstones. In some cases, the cause is unknown.
While CT is not necessary to diagnose acute pancreatitis, it can be helpful to evaluate severe cases or when there is concern of complications. Specifically, CT can help differentiate between the two major types of pancreatitis:
Interstitial pancreatitis (inflammation of the tissue only)
Necrotizing pancreatitis (pancreas tissue loses its blood flow and starts to die)
Key findings for acute interstitial pancreatitis
There are three common imaging findings to look for when diagnosing acute interstitial pancreatitis
Pancreatic enlargement
Inflammation
Reactive inflammation
Pancreatic enlargement due to increased inflammation and fluid (i.e., oedema) in the tissue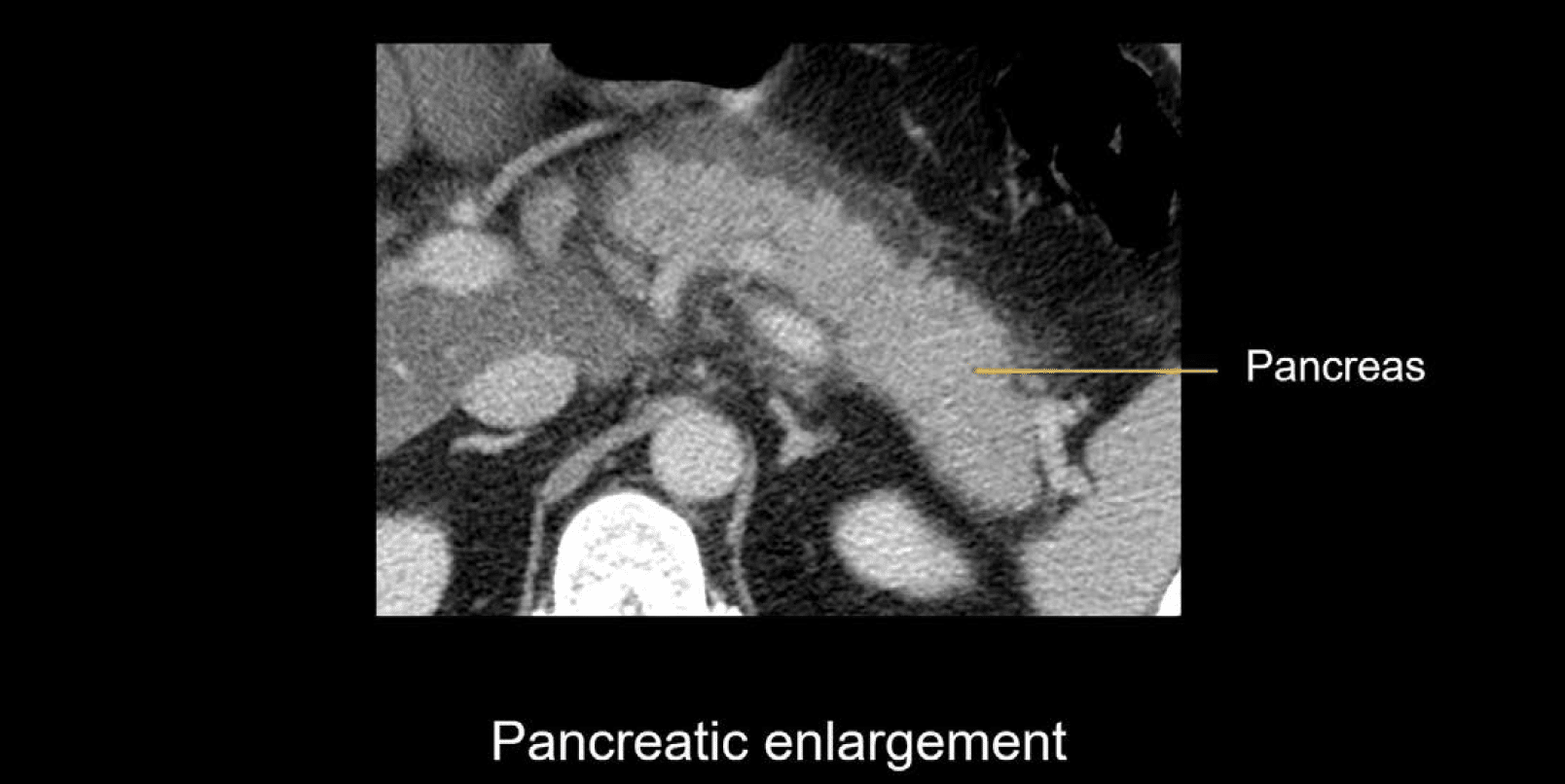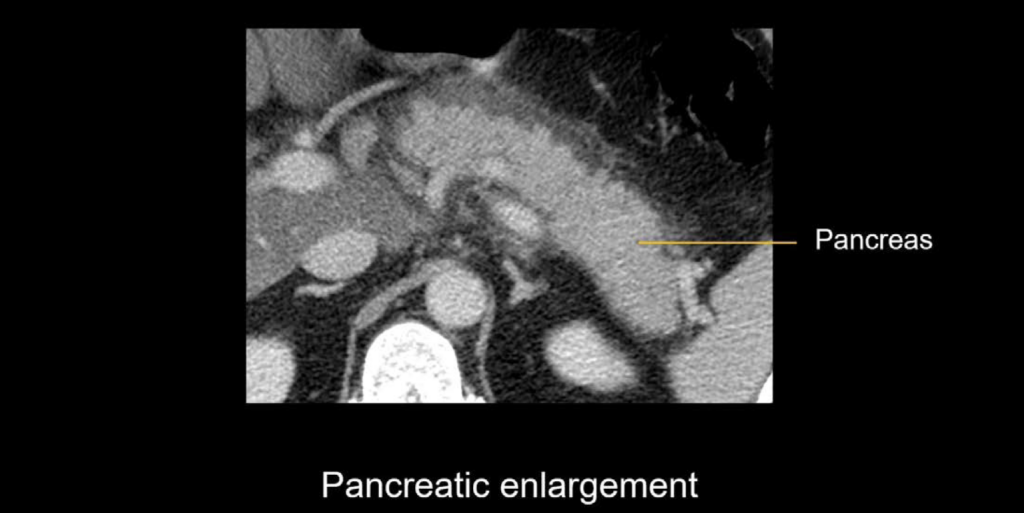 Inflammation: This appears as fluid or stranding in the surrounding fat.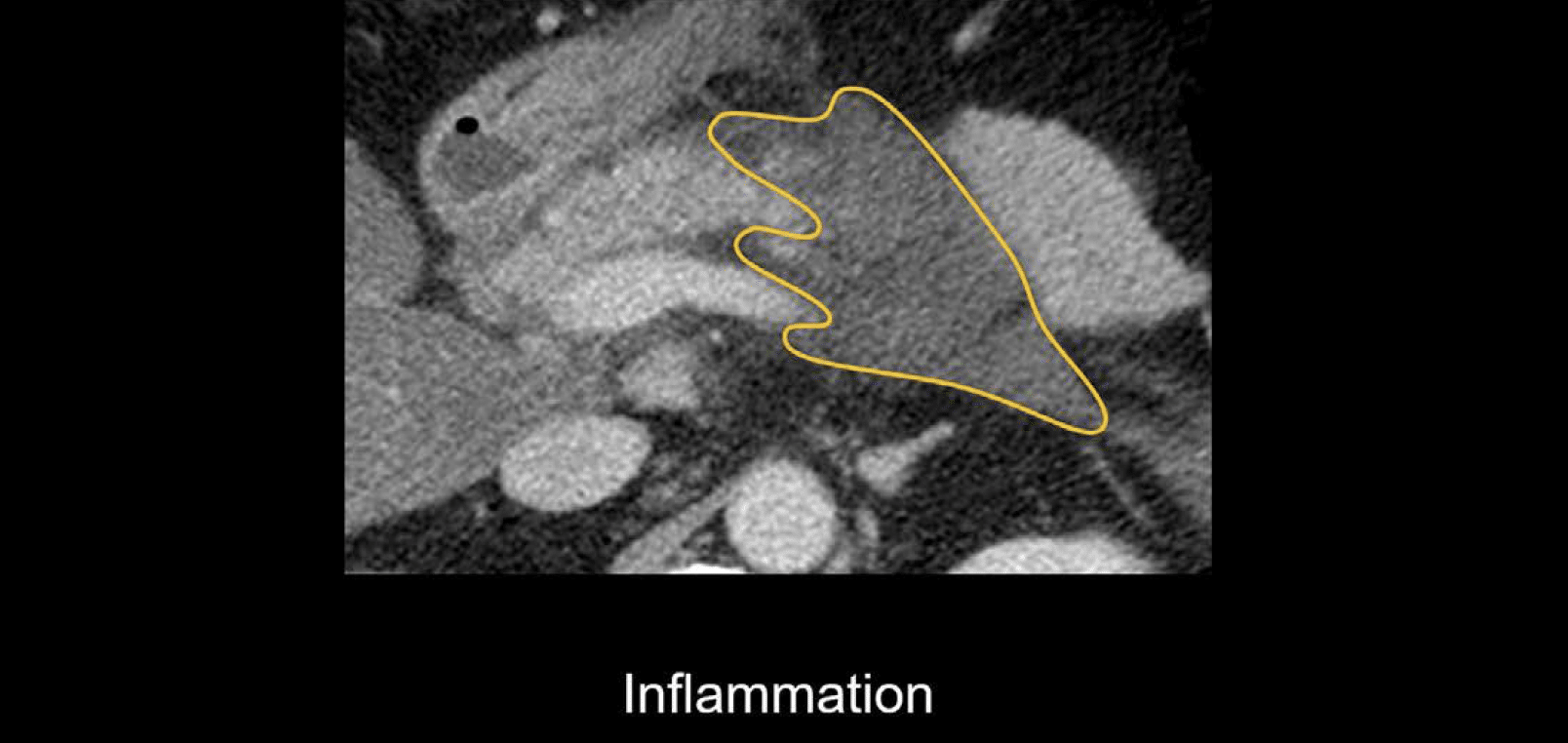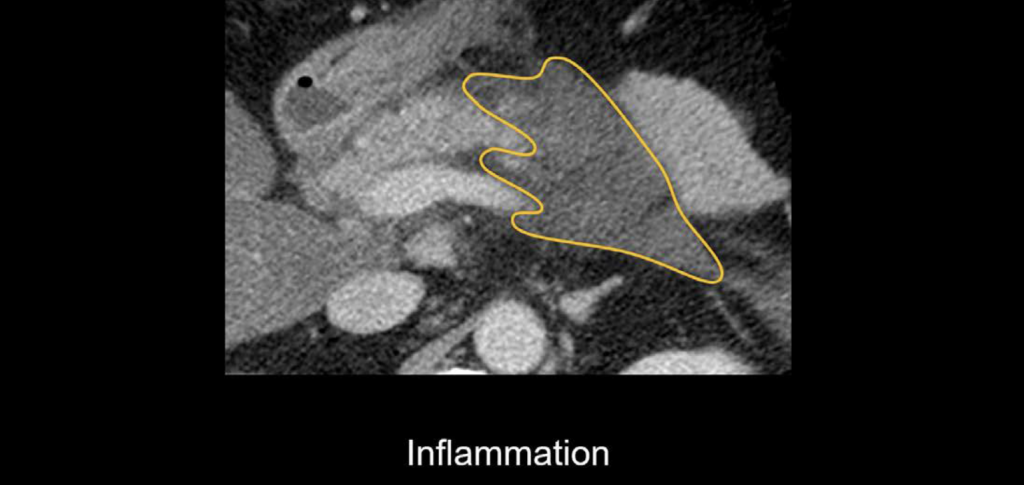 Reactive inflammation: In addition to inflammation of the pancreas, you may also see inflammation in nearby structures such as the duodenal c-sweep (shown below with surrounding fluid and fat stranding).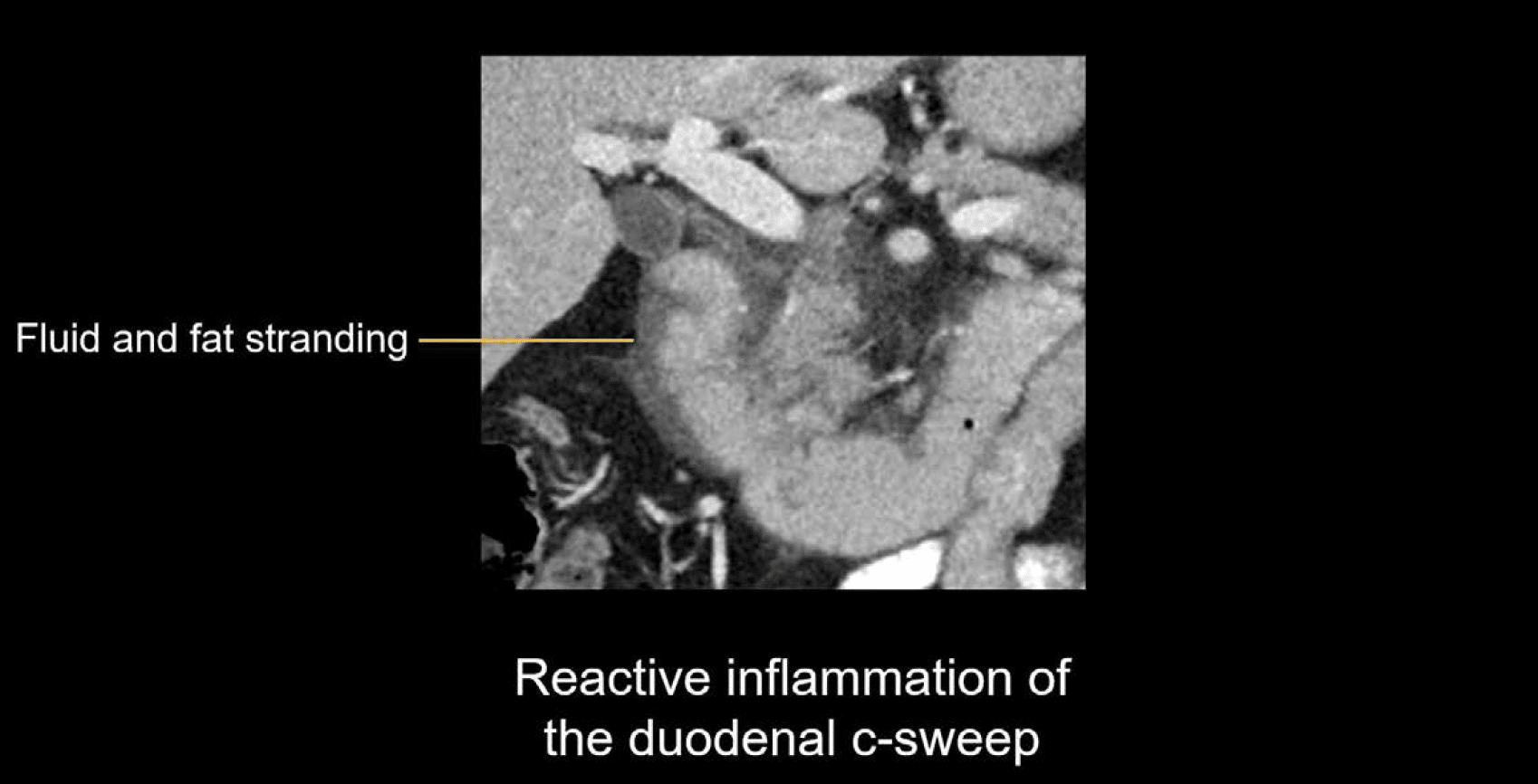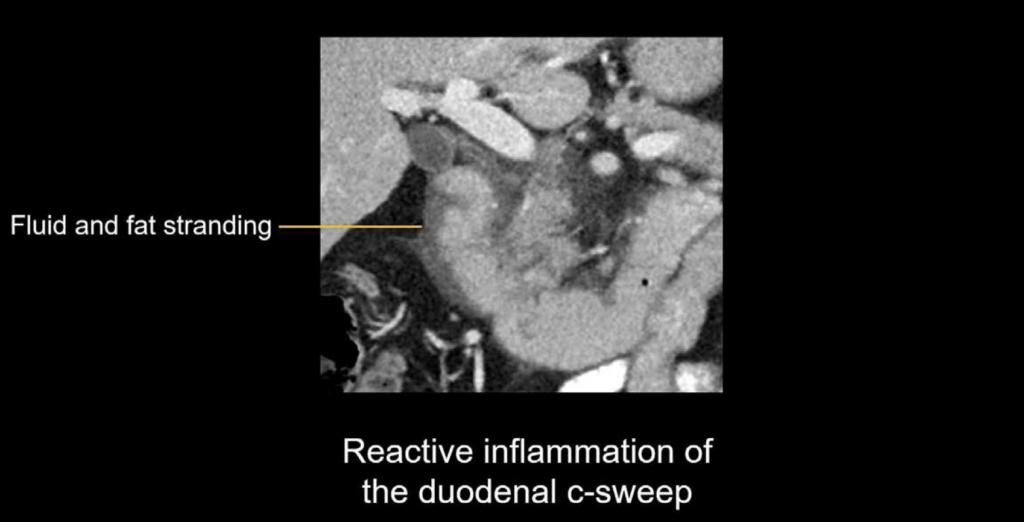 ---
Clinical Case 1
Scroll through these images from a patient presenting with severe abdominal pain.
Scroll through the pancreas and notice how it appears mildly enlarged and slightly oedematous. This means it has increased fluid content.
Notice that there is fat stranding and unorganized fluid surrounding the pancreas and extending into the retroperitoneum.
While the pancreas is edematous, it is uniformly enhancing, and thus no areas of necrosis are present.
These findings are consistent with acute interstitial pancreatitis and are supported by the patient's clinical presentation of abdominal pain and elevated lipase.
---
This is an edited excerpt from the Medmastery course Abdominal CT Pathologies by Michael P. Hartung, MD. Acknowledgement and attribution to Medmastery for providing course transcripts
References
Radiology Library: Acute abdomen. Solid organ and Vascular pathology
---
Abdominal CT interpretation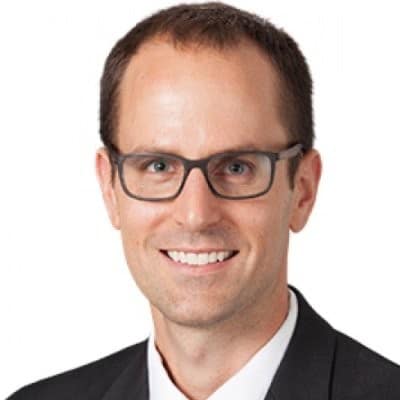 Associate Professor Curtin Medical School, Curtin University. Emergency physician MA (Oxon) MBChB (Edin) FACEM FFSEM Sir Charles Gairdner Hospital.  Passion for rugby; medical history; medical education; and asynchronous learning #FOAMed evangelist. Co-founder and CTO of Life in the Fast lane | Eponyms | Books | Twitter |