AV block: 2nd degree, "high-grade" AV block
High Grade AV block
Second degree heart block with a P:QRS ratio of 3:1 or higher, producing an extremely slow ventricular rate.
---
ECG Example of High-grade AV block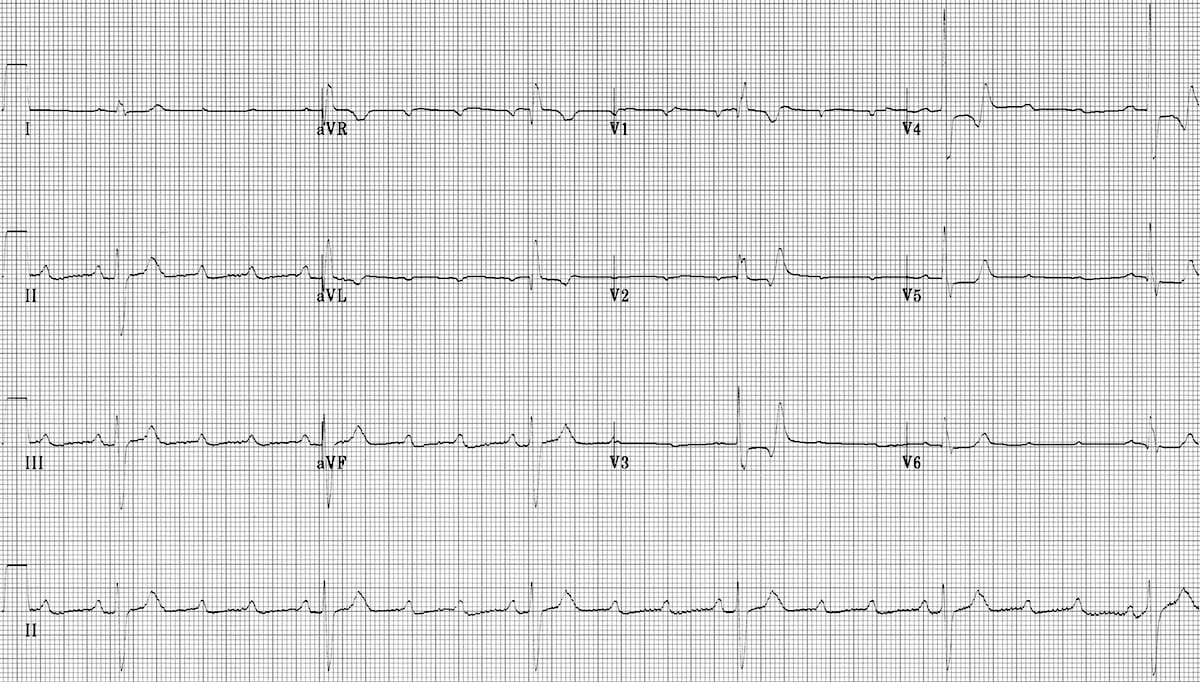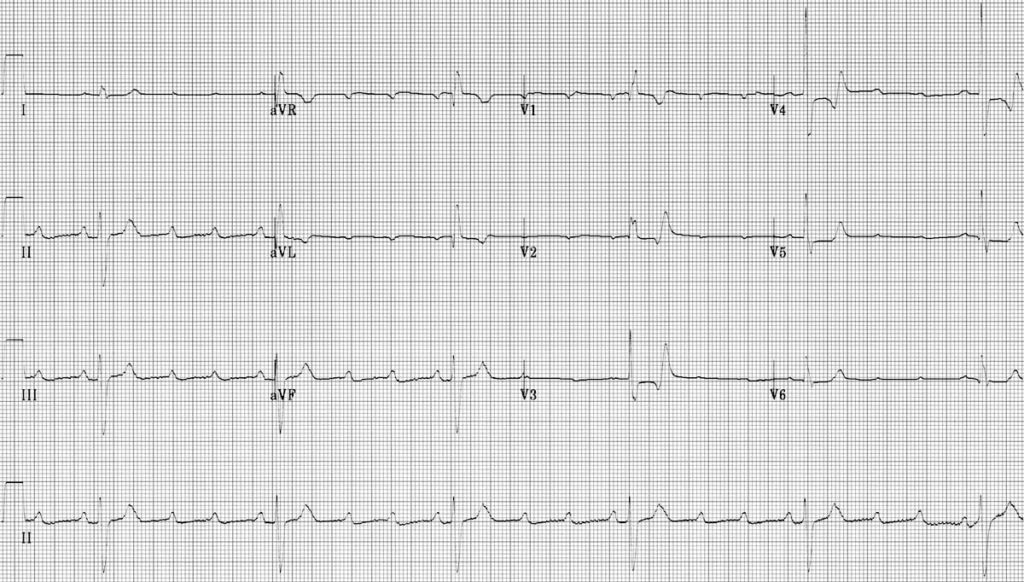 High-grade AV block (4:1 conduction ratio).
Atrial rate is approximately 140 bpm.
Ventricular rate is approximately 35 bpm.
Broad QRS complexes suggest that this may be due to Mobitz II block (see "fixed ratio blocks" for a discussion of this concept).


---
Related Topics
History
---
Advanced Reading
Online
Textbooks
---
LITFL Further Reading
---
Emergency Physician in Prehospital and Retrieval Medicine in Sydney, Australia. He has a passion for ECG interpretation and medical education | ECG Library |