Asymptomatic 40-year old patient. Describe the ECG.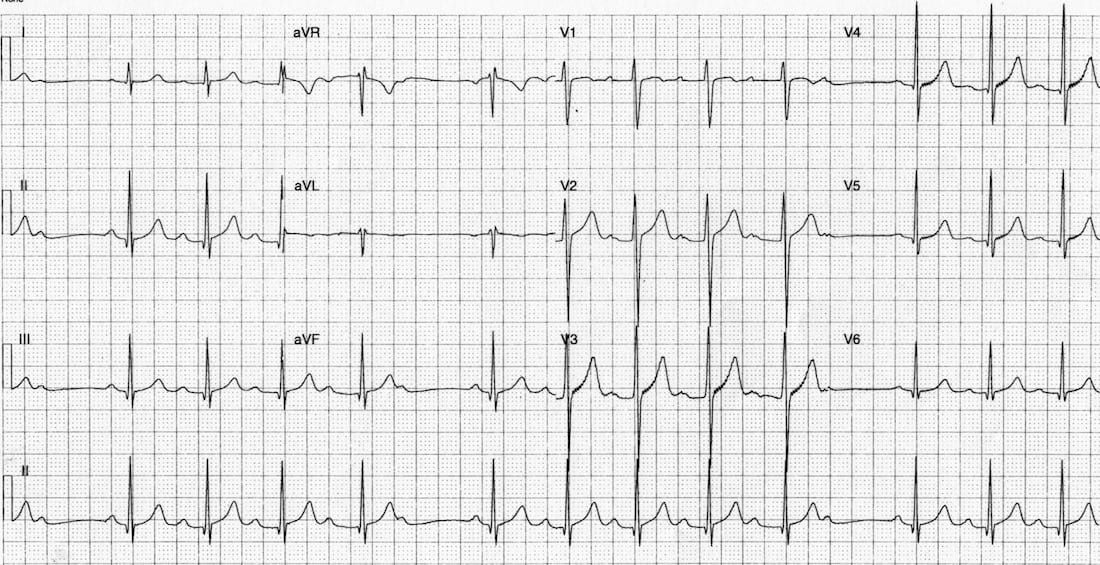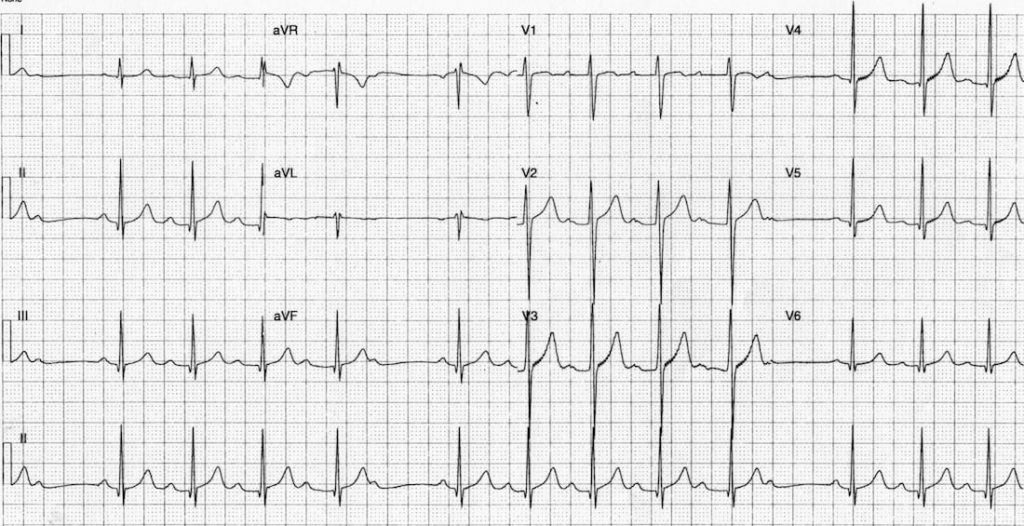 ---
Describe and interpret this ECG
ECG ANSWER and INTERPRETATION

Main Findings

Irregular narrow-complex rhythm (overall rate = 72 bpm)
Normal sinus P waves are seen (upright in lead II), indicating a sinus origin of the rhythm
QRS complexes cluster in groups, separated by non-conducted P waves
The PR interval progressively prolongs within each group
The PR prolongation can be appreciated by comparing the first and last PR interval of each group

Diagnosis

This is the typical appearance of 2nd degree AV block with Mobitz I conduction (Wenckebach phenomenon).
---
CLINICAL PEARLS

Clinical Significance

In comparison to patients with Mobitz II, who typically require a pacemaker for prophylaxis of complete heart block and ventricular standstill, patients with Mobitz I do not necessarily need any intervention.

This is provided that they are asymptomatic with a normal BP, and that reversible causes such as drug toxicity (beta-lockers, digoxin), hyperkalaemia and myocardial ischaemia have been excluded.

The risk of progression to haemodynamically unstable AV block in these patients is very low.
---
---
Emergency Physician in Prehospital and Retrieval Medicine in Sydney, Australia. He has a passion for ECG interpretation and medical education | ECG Library |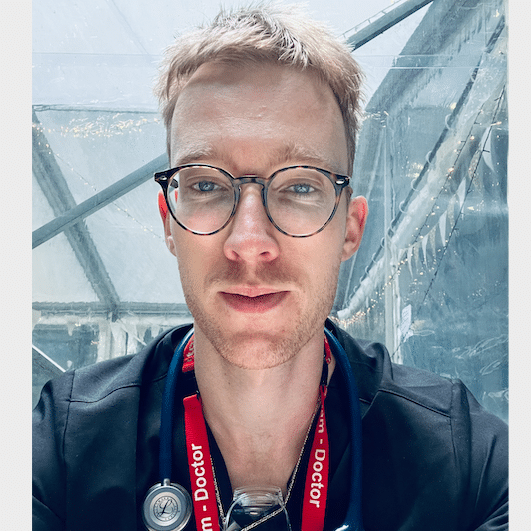 MBBS (UWA) CCPU (RCE, Biliary, DVT, E-FAST, AAA) Adult/Paediatric Emergency Medicine Advanced Trainee in Melbourne, Australia. Special interests in diagnostic and procedural ultrasound, medical education, and ECG interpretation. Editor-in-chief of the LITFL ECG Library. Twitter: @rob_buttner