85-year old patient presenting with nausea, vomiting and visual disturbance. Looks clinically dehydrated. Describe the ECG.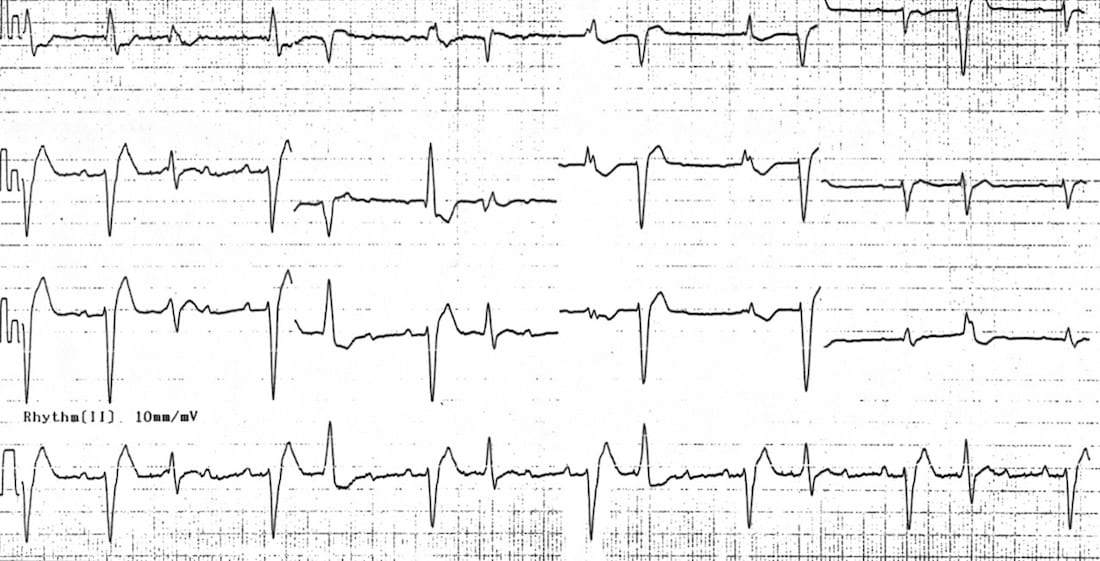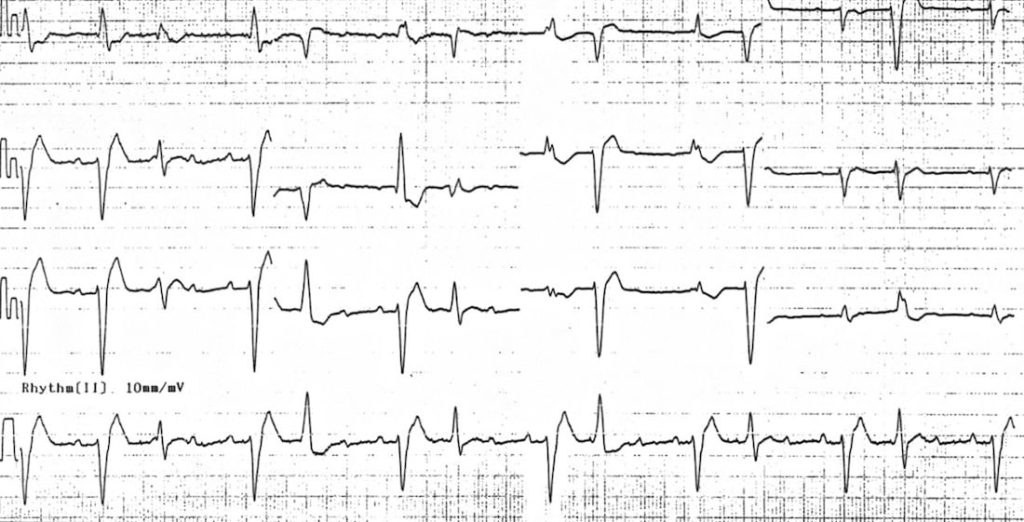 ---
Describe and interpret this ECG
ECG ANSWER and INTERPRETATION

Main Abnormalities

Diagnosis

The combination of…

Atrial tachycardia
Frequent ventricular ectopic beats
High-grade AV block

… is almost pathognomonic of severe digoxin toxicity.
---
CLINICAL PEARLS

ECG Features of Digoxin Toxicity

Digoxin toxicity produces a wide variety of dysrhythmias, due to:

Increased automaticity of atrial and ventricular tissues — via actions at the Na/K and Na/Ca exchangers causing increased intracellular calcium and therefore increased spontaneous depolarisation of cardiac pacemaker cells
Decreased AV conduction — via increased vagal tone at the AV node

Digoxin toxicity therefore usually produces some combination of:

Characteristic ECG patterns include:

NB. Digoxin toxicity should not be confused with digoxin effect (= "sagging" ST depression and T-wave inversion in patients on therapeutic doses of digoxin; not predictive of toxicity).
---
---
Emergency Physician in Prehospital and Retrieval Medicine in Sydney, Australia. He has a passion for ECG interpretation and medical education | ECG Library |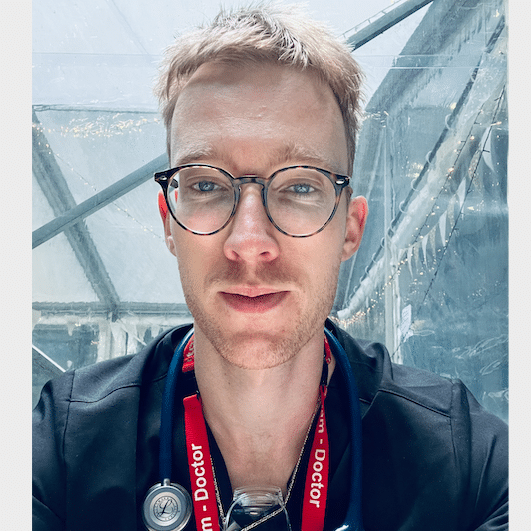 MBBS (UWA) CCPU (RCE, Biliary, DVT, E-FAST, AAA) Adult/Paediatric Emergency Medicine Advanced Trainee in Melbourne, Australia. Special interests in diagnostic and procedural ultrasound, medical education, and ECG interpretation. Editor-in-chief of the LITFL ECG Library. Twitter: @rob_buttner