15-year old patient presenting with rapid palpitations and dizziness. Symptoms resolved en route to hospital. Describe the ECG.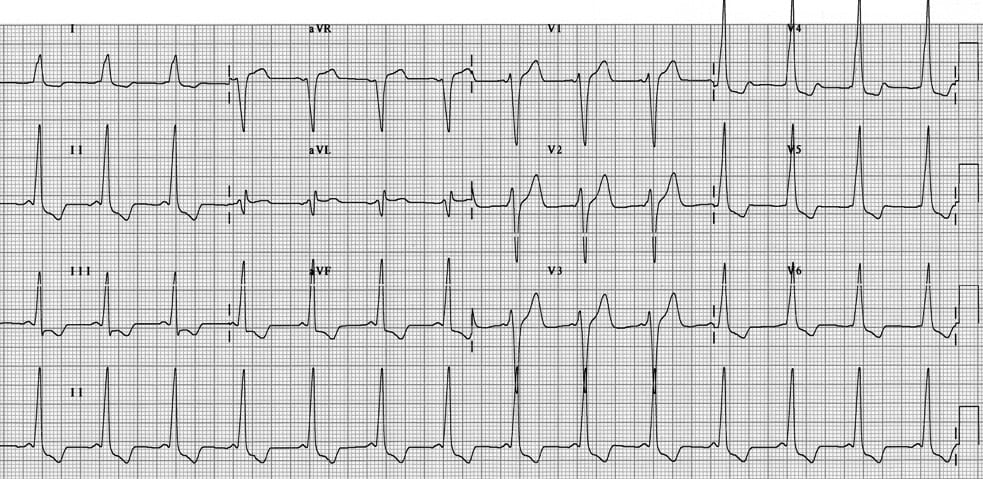 ---
Describe and interpret this ECG
ECG ANSWER and INTERPRETATION

Main Abnormalities

This ECG is diagnostic of the Wolff-Parkinson-White (WPW) syndrome:

Other Features:

Dominant S wave in V1 — this "type B" pattern indicates a right-sided accessory pathway.
Tall R waves and inverted T waves mimic the appearance of LVH — this is an electrical phenomenon due to WPW and not a sign of ventricular hypertrophy.
ST segments and T waves show typical "discordant" changes — they point in in the opposite direction to the QRS complex, similar to LBBB.
---
Emergency Physician in Prehospital and Retrieval Medicine in Sydney, Australia. He has a passion for ECG interpretation and medical education | ECG Library |