Hypomagnesaemia Overview
Normal serum magnesium = 0.8 – 1.0 mmol/L.
Hypomagnesaemia = <0.8 mmol/L
---
ECG changes in Hypomagnesaemia
The primary ECG abnormality seen with hypomagnesaemia is a prolonged QTc.
Atrial and ventricular ectopy, atrial tachyarrhythmias and torsades de pointes are seen in the context of hypomagnesaemia, although whether this is a specific effect of low serum magnesium or due to concurrent hypokalaemia is uncertain.
Nevertheless, correction of serum magnesium to >1.0 mmol/L (with concurrent correction of serum potassium to >4.0 mmol/L) is often effective in suppressing ectopy and supraventricular tachyarrhythmias, while a rapid IV bolus of magnesium 2g is a standard emergency treatment for torsades de pointes.
---
Example ECG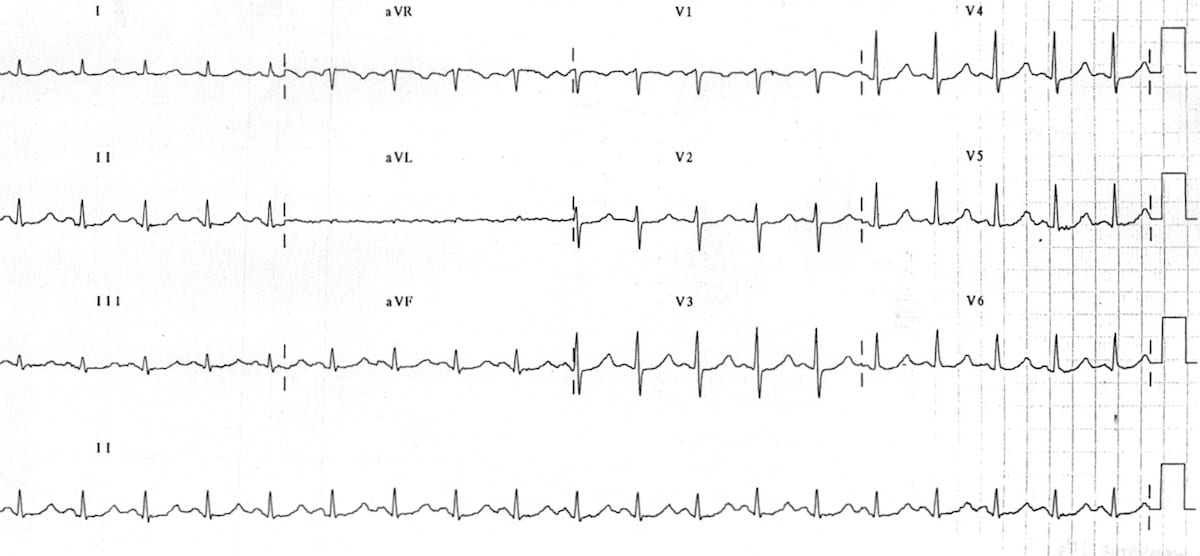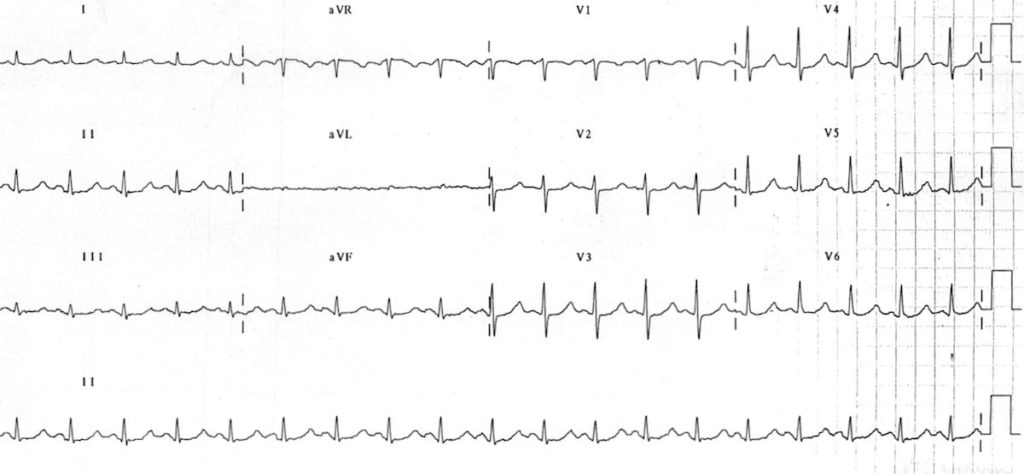 Hypomagnesaemia causing long QTc (510ms)
---
Related Topics
---
LITFL Further Reading
---
Advanced Reading
--- Emergency Medicine Specialist MBChB FRCEM FACEM. Medical Education, Cardiology and Web Based Resources | @jjlarkin78 | LinkedIn |