Modifications to blood components
OVERVIEW
This is a list of commonly applied modifications to blood components that are available and provided through the Australian Red Cross Lifeblood.
WASHED RED CELLS (RBC)
Indicated for patients requiring red cells with a low protein supernatant, such as those who continue to have recurrent transfusion reactions (e.g. patients with IgA deficiency and antibodies to anti-IgA
May also reduce the incidence of recurrent febrile, urticarial and anaphylactic reactions
Consider for:

Patients with paroxysmal nocturnal haemoglobinuria (PNH)

Patients with T-activation with no low anti-T titre units available

Severe autoimmune haemolytic anaemia
CMV SERONEGATIVE (RBC / PLT)
Description:

CMV red cells and platelets are identified by testing selected donations for CMV antibodies

Clinical indications:

CMV seronegative recipients at risk of severe CMV disease

Patient groups:

Pregnant women regardless of CMV statusRecipients of intrauterine transfusionNeonates (up to 28 days post expected date of delivery)Granulocyte transfusions for CMV-negative patients

Other patient groups safe with leucodepleted blood products:

Haemopoietic stem cell transplants (HSCT)

Haematology and oncology patients

Immunodeficient patients, including HIV patients

Note:

FFP, cryoprecipitate and other plasma-derived components do not transmit CMV

If not available, leucodepleted blood is also very safe
FROZEN RED CELLS (RBC)
Description:

Glycerol is added to red cells as a cryoprotectant before freezing between -65oC and -80oC

Can be stored for up to 10 years

Clinical indications:

Treating anaemia or blood loss

Patient groups:

Rare red cell phenotypes, or multiple red cell antibodies and for autologous collections

Note:

Prior to transfusion glycerol must be removed by washing with saline, then resuspended in additive solution and used within 24 hours

Thawing and processing time is several hours
IRRADIATED (RBC/PLT/GRANULOCYTES)
Description:

Gamma irradiation used to inactivate viable T-lymphocytes found in red cells, platelets and granulocytes which can cause transfusion-associated graft versus host disease (TA-GVHD) – almost universally fatal

Minimum irradiating dose 25 Gy with no part receiving more than 50 Gy

Clinical indications:

Prevention of TA-GVHD susceptible patients

Patient groups:

Definite:

Directed donations from blood relatives

Intrauterine transfusion and all subsequent neonatal exchange transfusions

Congenital cellular immunodeficiency disorders

Allogenic and autologous haematopoietic stem cell transplantation

Patients receiving nucleoside analogues for malignant or non-malignant disorders

Patients receiving alemtuzumab for malignant or non-malignant disorders and transplantation

Possible:

Premature infants weighing <1.3kg

Patients w/ B cell malignancy (receiving non-nucleoside analogue-containing chemotherapy and/or radiotherapy leading to lymphopenia <0.5 x109L

Patients receiving high doses of chemotherapy and/or irradiation causing lymphopenia <0.5 x109L

Patients receiving long-term or high-dose steroids as therapy for malignancies

Aplastic anaemia receiving immunosuppressive therapy

Unclear if should be used in massive transfusions for trauma patients

Note:

Irradiation increases the efflux of extracellular potassiumPost-irradiation shelf-life is 14 days (can be irradiated up to day 14 post-collection)

IUT and exchange transfusion must be less than 5 days old at irradiation and used within 24 hours (potassium load)

Red cells for neonatal and small-volume infant must be less than 14 days old, and used within 48 hoursPlatelets can be irradiated at any stage during their shelf-life of 5 days

Granulocytes for all recipients should be irradiated as soon as possible after production and transfused shortly thereafter
PHENOTYPED (RBC/PLT)
Description:

For patients requiring specific antigen-negative red cell or platelet components due to alloimmunisation

Clinical indications:

Prevention of management of alloimmunisation to red cell or platelet (HPA or HLA) antigens.

Patient groups:

With red cell or platelet alloantibodies

On long-term transfusion support

With warm autoimmune haemolytic anaemia (AIHA)

Receiving anti-CD38 (or similar) therapies
RED CELLS FOR INTRAUTERINE TRANSFUSION (RBC)
Description:

Hyper-concentrated red cell component less than 5 days old w/ haematocrit 0.7-0.85

Plasma / additive solution has been removed

Red cells can then be resuspended in additive solution to achieve desired haematocrit

Red cells for IUT must be irradiated

Clinical indications:

Treatment of foetal anaemia associated w/ haemolytic disease of the foetus and newborn (HDFN)

Patient groups:

Foetuses at risk of anaemia

Notes:

ABO, RhD compatible with both mother and foetus, K negativeAg negative for maternal alloantibodies, IAT crossmatch compatible with maternal plasma and CMV seronegativeIf foetal blood group is unknown, use O-

Once irradiated, red cells must be used within 24 hours
References and Links
CCC Transfusion Series

Cryoprecipitate, Fresh Frozen Plasma (FFP), Platelets, Red Cells (RBCs)

Concentrates: Prothrombinex, Factor VIIa, Fibrinogen Concentrate

Reversal

Testing

Coagulation Studies, TEG / ROTEM (Thromboelastography), Platelet function assays

General Topics

Acute Coagulopathy of Trauma, Blood Bank, Blood conservation strategies, Blood Product Compatibilities, Blood transfusion risks, Disseminated Intravascular Coagulation, Massive blood loss, Massive transfusion protocol (MTP), Modifications to blood components,Procedures and Coagulopathy, Storage Lesions, TRALI, Transfusion Literature Summaries, Transfusion Reactions
References
---
---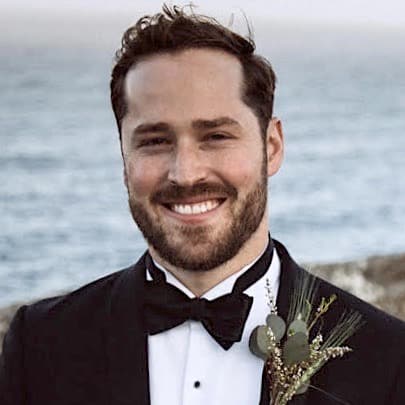 ICU Advanced Trainee BMedSci [UoN], BMed [UoN], MMed(CritCare) [USyd] from a broadacre farm who found himself in a quaternary metropolitan ICU. Always trying to make medical education more interesting and appropriately targeted; pre-hospital and retrieval curious; passionate about equitable access to healthcare; looking forward to a future life in regional Australia. Student of LITFL.