Aka. 3-Factor Prothrombin Complex
DESCRIPTION
Concentrated human factor II, IX and X (prothrombin complex)
INDICATIONS
Congenital factor II, IX or X (Haemophilia B) deficiency when a concentrated single-factor product is not available
Treatment or perioperative prophylaxis of bleeding for patients on vitamin K (e.g. warfarin) antagonist or vitamin K antagonist overdose
Because my ROTEM algorithm told me to, where the EXTEM CT>90s and FIBTEM A5>10mm or the EXTEM CT >140s and FIBTEM A5<10mm (please refer to your local guidelines)
ADMINISTRATION / DOSING
Intravenous (IV)
Dosing:

Generally starting dose for active haemorrhage: 10-20 IU/kg (suggested by institutional ROTEM/TEG algorithms)
Warfarin reversal for bleeding or surgery: 25-50 IU/kg

If INR >10, may require repeat dosing
Please refer to dosing table below for breakdown of dosing

For congenital deficiency of Factor IX (Haemophilia B):

Please see dosing table below
NOTE: concentrated Factor IX is superior to prothrombinex for the same, only administer if Factor IX is not available

**If unsure, please speak to your local haematology department**

Administration:

Administer as a slow IV push
Not compatible with any other fluid nor any other blood product
Reconstitution guideline below
Need to allow the vials to come to room temperature prior to reconstitution
PREPARATION
Manufactured from human plasma (Prothrombinex-VF made from Australian blood donors with donations supplied through LifeBlood)
Heat treated (+80oC for 72 hours) for viral inactivation and nanofiltration for virus removal
It is then lipophilised (aka. freeze-dried, or cryodesiccated)
PHARMACEUTICS
Presentation:

Single-dose glass vial of Prothrombinex®-VF with a rubber stopper closed with an aluminium seal

One glass vial of 20 mL water for injection

One Mix2VialTM filter transfer set

Contents:
Excipients:

Human plasma proteins <500 mg

Storage:

Temperatures of 2-8oC and is stable for up to 36 months

Can be stored below 25oC and is stable up to 6 months

Must be administered immediately after reconstitution
GROUP / CROSSMATCH
ADVERSE EFFECTS
Thromboembolic episodes including MI, PE, DVT and arterial thrombosis
Allergic reaction: anaphylaxis, dyspnoea, rash
Chills, nausea, vomiting
Risk of infectious disease transmission such as: CJD, HIV, Hep B and C
LOCATION OF ACTION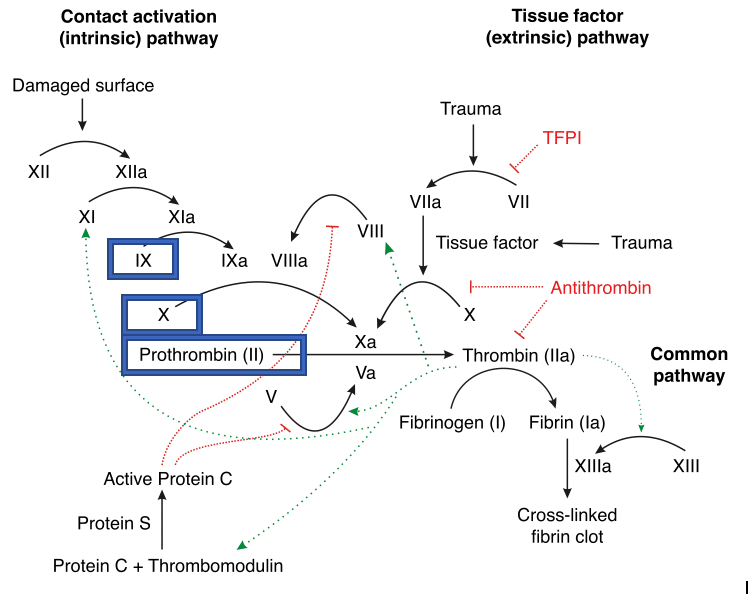 MECHANISM OF ACTION
Coagulation factors II, VII, IX and X are all synthesised within the liver and dependent on vitamin K, and are commonly referred to as prothrombin complex
Factor VII is the zymogen of the active serine protease factor VIIa by which the extrinsic pathway of blood coagulation is initiated
Tissue factor-factor VIIa complex activates factors X and IX –> Factor IXa and Xa –> prothrombin activated and transformed into thrombin. Thrombin + Fibrinogen –> Fibrin –> clot formation
Onset:

Peak effect within 5 mins

Elimination half-life of factors:
CONTRAINDICATIONS
Known hypersensitivity / anaphylaxis reactions to this product or other concentrated fractionated plasma products
ADVANTAGES AND DISADVANTAGES TO FFP
Advantages
Small volume (20 mL vs ~300 mL), equally, does not provide volume during resuscitation
Readily available
Reliable reversal
Avoids complications of FFP such as immune reaction, TRALI, fever, infection risk
No time delay for unit thawing
No crossmatch required
Disadvantages
Roughly double the cost of a unit of FFP (1 unit of FFP ~500 IU of PTx)

Cost of 500 IU of PTx: AUD$305.98

Cost of 1 unit of FFP: AUD$152.37
RECONSTITUTION TIPS
DO NOT shake when the water for injection has been added, otherwise you will end up with a foamy mess (like teicoplanin, you only ever do it once)
You will need, in addition to the package contents, a 20 mL luer-lock syringe, and a sterile alcohol wipe (or equivalent)
You will also need a decent amount of bench space if you are reconstituting more than 500 units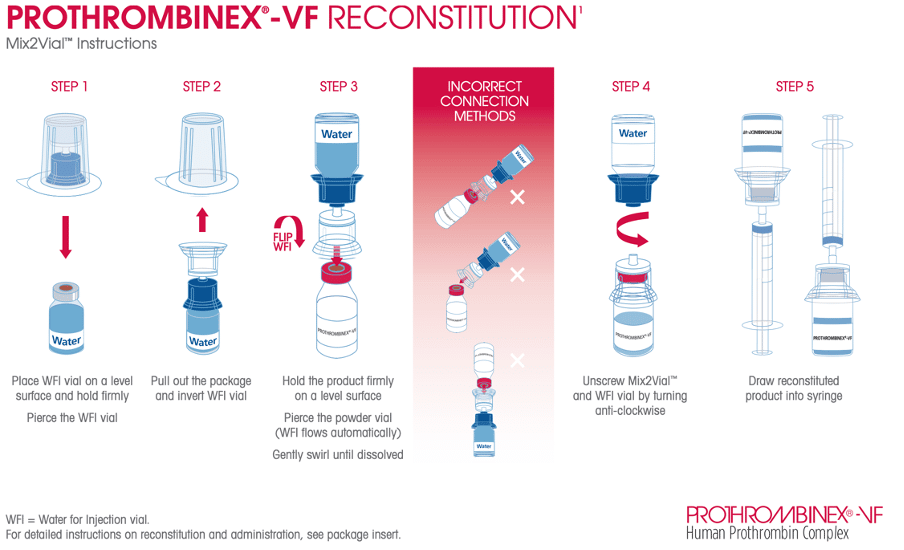 WARFARIN REVERSAL DOSING TABLE

PROTHROMBINEX IN HAEMOPHILIA B (Factor IX Deficiency)

References and Links
CCC Transfusion Series

Cryoprecipitate, Fresh Frozen Plasma (FFP), Platelets, Red Cells (RBCs)

Concentrates: Prothrombinex, Factor VIIa, Fibrinogen Concentrate

Reversal

Testing

Coagulation Studies, TEG / ROTEM (Thromboelastography), Platelet function assays

General Topics

Acute Coagulopathy of Trauma, Blood Bank, Blood conservation strategies, Blood Product Compatibilities, Blood transfusion risks, Disseminated Intravascular Coagulation, Massive blood loss, Massive transfusion protocol (MTP), Modifications to blood components,Procedures and Coagulopathy, Storage Lesions, TRALI, Transfusion Literature Summaries, Transfusion Reactions
References
CSL Behring. (2020, March 23). Product Information. Retrieved January 27, 2023, from https://prothrombinex.cslbehring.com.au/system/files/pdf/2021-07/ProthrombinexVF-AU-PI-1400.pdf
CSL Behring. (2021, February). PROTHROMBINEX®-VF RECONSTITUTION. Retrieved January 27, 2023, from https://prothrombinex.cslbehring.com.au/system/files/pdf/2021-04/prothombinex-updates-2021-A5-2pp-Instruction-Card.pdf
CSL Behring. (2019, June). Consensus Guidelines Update for Warfarin Reversal. Retrieved January 27, 2023, from https://prothrombinex.cslbehring.com.au/warfarin-reversal-guidelines
D, J. (2007, April 22). File:coagulation full.svg. Retrieved January 17, 2023, from https://commons.wikimedia.org/wiki/File:Coagulation_full.svg
National Blood Authority Australia. (2023, January 01). What blood products are supplied – national product price list. Retrieved January 18, 2023, from https://www.blood.gov.au/national-product-price-list
---
[cite]
---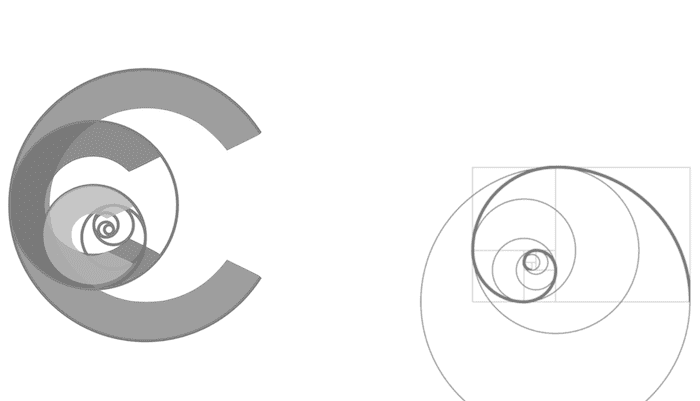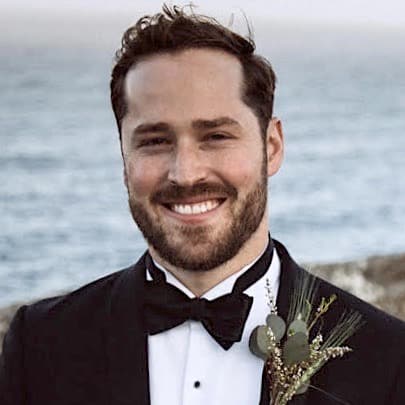 ICU Advanced Trainee BMedSci [UoN], BMed [UoN], MMed(CritCare) [USyd] from a broadacre farm who found himself in a quaternary metropolitan ICU. Always trying to make medical education more interesting and appropriately targeted; pre-hospital and retrieval curious; passionate about equitable access to healthcare; looking forward to a future life in regional Australia. Student of LITFL.