Transfusion Literature Summaries
OVERVIEW
The current paradigm of the transfusion trigger of Hb 70 g/L comes from the TRICC trial…
It challenged the unsubstantiated belief that high hemoglobin values are safe, effective, and necessary in the critically ill.
It triggered a more discerning look at the physiology of oxygen transport in the context of haemoglobin availability
It raised the question of whether transfusion has problems in its own right
HARM FROM BLOOD TRANSFUSION
Hébert PC, Wells G, Tweeddale M, Martin C, Marshall J, Pham B, Blajchman M, Schweitzer I, Pagliarello G. Does transfusion practice affect mortality in critically ill patients? Transfusion Requirements in Critical Care (TRICC) Investigators and the Canadian Critical Care Trials Group. Am J Respir Crit Care Med. 1997 May;155(5):1618-23. PubMed PMID: 9154866.
observational study
n = 4470
patients who died had lower Hbs and more frequent transfusions
patients with cardiovascular disease ->trend to increased mortality in patients with a Hb < 95g/L + significantly decreased mortality with larger RBC transfusions
Corwin HL, Gettinger A, Pearl RG, et al. The CRIT Study: anemia and blood transfusion in the critically ill: current clinical practice in the United States. Crit Care Med 2004; 32:39–52 PMID: 14707558
Blood transfusion is an independent risk factor for:

morbidity and mortality
ICU admission
Hospital LOS
Increased cost
Vincent JL, Baron JF, Reinhart K, Gattinoni L, Thijs L, Webb A, Meier-Hellmann A, Nollet G, Peres-Bota D; ABC (Anemia and Blood Transfusion in Critical Care) Investigators. Anemia and blood transfusion in critically ill patients. JAMA. 2002 Sep 25;288(12):1499-507. PubMed PMID: 12243637.
prospective cross sectional study, n = 3,534
for matched patients in the propensity analysis, the 28-day mortality was 22.7% among patients with transfusions and 17.1% among those without (P =.02)
i.e. transfusion independently associated with death
Vincent JL, Sakr Y, Sprung C, Harboe S, Damas P; Sepsis Occurrence in Acutely Ill Patients (SOAP) Investigators. Are blood transfusions associated with greater mortality rates? Results of the Sepsis Occurrence in Acutely Ill Patients study. Anesthesiology. 2008 Jan;108(1):31-9. PubMed PMID: 18156879.
Sepsis Occurrence in Acutely Ill Patients study was a multicenter, observational study followed up to 60 days
Of 3,147 patients, 1,040 (33.0%) received a blood transfusion
Transfused patients were sicker and did worse, but blood transfusion was not significantly associated with death in multivariate analysis – in fact the opposite was found in propensity analysis of matched pairs.
Despite having the same first author, the findings of the SOAP study (septic patients) were contradictory to those of the ABC study
TRANSFUSION TRIGGERS IN NON-BLEEDING PATIENTS
Hébert PC, Wells G, Blajchman MA, Marshall J, Martin C, Pagliarello G, Tweeddale M, Schweitzer I, Yetisir E. A multicenter, randomized, controlled clinical trial of transfusion requirements in critical care. Transfusion Requirements in Critical Care Investigators, Canadian Critical Care Trials Group. N Engl J Med. 1999 Feb 11;340(6):409-17. Erratum in: N Engl J Med 1999 Apr 1;340(13):1056. PMID: 9971864.
Study design
The patients included were >16 years old, critically ill, normovolaemic, non-bleeding, Hb <90 within 72 of ICU admission
MC RCT involving 25 centers over 3 years with n = 838
The comparison groups had different Hb target ranges – these were restrictive (70-90g/L) vs liberal groups (100-120g/L), with the lower value as the transfusion threshold
Findings
no difference in the the primary endpoint of mortality @ 30 days (18.7 percent vs. 23.3 percent, p = 0.11)
increased complications in liberal strategy group (APO, ARDS)
significant reduction in blood exposure in the more restrictive group
significantly lower in-hospital mortality in the less sick (APACHE 20 OR LESS: 8.7 percent in the restrictive-strategy group and 16.1 percent in the liberal-strategy group, p = 0.03) and those aged <55y in the restrictive transfusion strategy group
The mortality rate during hospitalization was significantly lower in the restrictive-strategy group (22.2 percent vs. 28.1 percent, p = 0.05).
trend to decreased survival with a restrictive strategy for patients with cardiovascular disease (but was not powered to answer this) – a quarter of the patients had cardiovascular disease, with no ill effects.
no differences in duration of MV or ventilator free days
Commentary and Criticisms
It was underpowered for the primary outcome – so always going to find no difference! 1620 patients would have been ideal to satisfy the power analysis. No difference seen for ICU mortality or 60 day mortality
only 13% of screened patients were randomised
mean Hbs were actually higher, 85 and 107 respectively for the 2 groups
Performed prior to the use of leukodepleted blood (introduced in Australia in 2008) – in Canada this had ARR 1%
Selection bias – 26% of those refused had CVD, cf 20% of those in the trial – 29% in total were excluded
Practice misalignment — Deans et (2010) re-analysed TRICC: pre-existing IHD did worse with restrictive, young and not so sick did worse with liberal strategy – overall may have cancelled each other out
Exclusions – blood transfusion before ICU (? applicable to surgery patients), cardiac surgery, refused for some other reason
all patients in the liberal group
Westbrook et al. Transfusion practice and guidelines in Australian and New Zealand intensive care units. Intensive care medicine 2010 36 (7) p1138 -1146
Australian intensivists seem to believe TRICC based on their clinical practice
Lacroix J, Hébert PC, Hutchison JS, Hume HA, Tucci M, Ducruet T, Gauvin F, Collet JP, Toledano BJ, Robillard P, Joffe A, Biarent D, Meert K, Peters MJ; TRIPICU Investigators; Canadian Critical Care Trials Group; Pediatric Acute Lung Injury and Sepsis Investigators Network. Transfusion strategies for patients in pediatric intensive care units. N Engl J Med. 2007 Apr 19;356(16):1609-19. PMID: 17442904.
a Canadian paediatric study
mirrored the findings of TRICC, but with MODS as the primary outcome
Carson JL, Carless PA, Hebert PC. Transfusion thresholds and other strategies for guiding allogeneic red blood cell transfusion. Cochrane Database Syst Rev. 2012 Apr 18;4:CD002042. Review. PubMed PMID: 22513904.
19 trials involving a total of 6264
Restrictive transfusion strategies reduced the risk of receiving a RBC transfusion by 39% (RR 0.61, 95% CI 0.52 to 0.72).
The volume of RBCs transfused was reduced on average by 1.19 units (95% CI 0.53 to 1.85 units).
However, heterogeneity between trials was statistically significant (P<0.00001; I(2)≥93%) for these outcomes
no impact on the rate of adverse events compared to liberal transfusion strategies (i.e. mortality, cardiac events, myocardial infarction, stroke, pneumonia and thromboembolism).
Restrictive transfusion strategies were associated with a statistically significant reduction in hospital mortality (RR 0.77, 95% CI 0.62-0.95) but not 30 day mortality (RR 0.85, 95% CI 0.70 to 1.03).
did not reduce hospital or intensive care length of stay.
No trials in ACS
Aronson D, Dann EJ, Bonstein L, Blich M, Kapeliovich M, Beyar R, Markiewicz W, Hammerman H. Impact of red blood cell transfusion on clinical outcomes in patients with acute myocardial infarction. Am J Cardiol. 2008 Jul 15;102(2):115-9. Epub 2008 May 9. PubMed PMID: 18602505.
Prospective database, n = 2,358 of RBC transfusion in MI; cox-regression models for motality at 6 months
192 (8.1%) received RBC transfusion.
Six-month mortality rates were higher in patients receiving transfusion (28.1% vs 11.7%, p <0.0001).
protective effect of transfusion in patients with nadir hemoglobin < or=8 g/dL (adjusted HR 0.13, 95% CI 0.03 to 0.65, p = 0.013).
transfusion was associated with increased mortality in patients with nadir hemoglobin >8 g/dL (adjusted HR 2.2, 95% CI 1.5 to 3.3; p <0.0001)
Hajjar LA, Vincent JL, Galas FR, Nakamura RE, Silva CM, Santos MH, Fukushima J, Kalil Filho R, Sierra DB, Lopes NH, Mauad T, Roquim AC, Sundin MR, Leão WC, Almeida JP, Pomerantzeff PM, Dallan LO, Jatene FB, Stolf NA, Auler JO Jr. Transfusion requirements after cardiac surgery: the TRACS randomized controlled trial. JAMA. 2010 Oct 13;304(14):1559-67. PubMed PMID: 20940381.
post cardiac surgical patients
RCT with n = 502
HCT 30% vs HCT > 24%
no difference in mortality and severe morbidity
number of RBC's transfused was an independent risk factor for clinical complications
but large separation between groups not achieved and high base line event rate
TRANSFUSION TRIGGERS IN BLEEDING PATIENTS
Villanueva C, Colomo A, Bosch A, Concepción M, Hernandez-Gea V, Aracil C, Graupera I, Poca M, Alvarez-Urturi C, Gordillo J, Guarner-Argente C, Santaló M, Muñiz E, Guarner C. Transfusion strategies for acute upper gastrointestinal bleeding. N Engl J Med. 2013 Jan 3;368(1):11-21. PMID: 23281973.
Study design
non-blinded, parallel group SC RCT in Spain
n = 921
adult patients with hematemesis or melaena
Restrictive strategy (Hb transfusion threshold <7 g/dL targeting post-transfusion 7-9 g/dL) versus liberal strategy (Hb transfusion threshold <9g/dL targeting post-transfusion 9-11 g/dL)
Outcomes
primary outcome was mortality at 45 days: 5% vs. 9% (HR 0.55; 95% CI 0.33-0.92; P=0.02; NNT=25) in favour of restrictive approach
other secondary outcomes: further bleeding associated with hemodynamic instability or Hgb drop ≥2 within 6 hours, number of RBCs transfused, cardiac complications, transfusion reactions and mean LOS
Commentary and criticisms
Patients with major haemorrhage or low rebleeding risk were excluded
Patients had emergency upper GI endoscopy within a mean of 5 hours of admission — unrealistic in most clinical settings
Subgroup analysis suggested benefit extends beyond those with portal hypertension
the liberal arm may have benefited from hemostatic resuscitation rather than simply RBC transfusion which may cause dilutional coagulopathy
LEUCODEPLETION
Hébert PC, Fergusson D, Blajchman MA, Wells GA, Kmetic A, Coyle D, Heddle N, Germain M, Goldman M, Toye B, Schweitzer I, vanWalraven C, Devine D, Sher GD; Leukoreduction Study Investigators: Clinical outcomes following institution of the Canadian universal leukoreduction program for red blood cell transfusions. JAMA 2003, 289:1941-1949.
observational study suggesting a benefit from leukoreduction
subsequently adopted in Australasia, despite an absence of high quality evidence (no RCTs)
References and Links
CCC Transfusion Series

Cryoprecipitate, Fresh Frozen Plasma (FFP), Platelets, Red Cells (RBCs)

Concentrates: Prothrombinex, Factor VIIa, Fibrinogen Concentrate

Reversal

Testing

Coagulation Studies, TEG / ROTEM (Thromboelastography), Platelet function assays

General Topics

Acute Coagulopathy of Trauma, Blood Bank, Blood conservation strategies, Blood Product Compatibilities, Blood transfusion risks, Disseminated Intravascular Coagulation, Massive blood loss, Massive transfusion protocol (MTP), Modifications to blood components,Procedures and Coagulopathy, Storage Lesions, TRALI, Transfusion Literature Summaries, Transfusion Reactions
---
---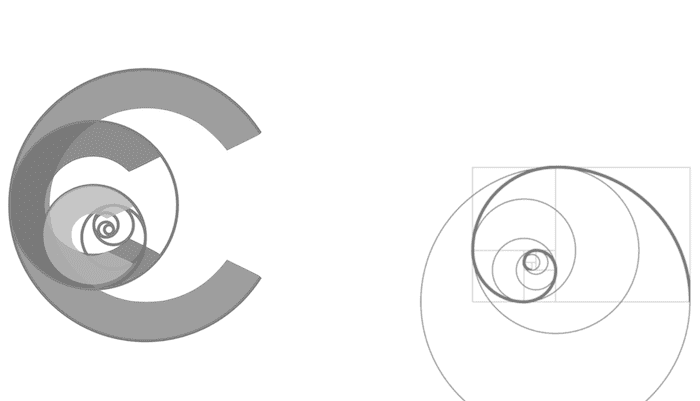 Chris is an Intensivist and ECMO specialist at the Alfred ICU in Melbourne. He is also a Clinical Adjunct Associate Professor at Monash University. He is a co-founder of the Australia and New Zealand Clinician Educator Network (ANZCEN) and is the Lead for the ANZCEN Clinician Educator Incubator programme. He is on the Board of Directors for the Intensive Care Foundation and is a First Part Examiner for the College of Intensive Care Medicine. He is an internationally recognised Clinician Educator with a passion for helping clinicians learn and for improving the clinical performance of individuals and collectives.
After finishing his medical degree at the University of Auckland, he continued post-graduate training in New Zealand as well as Australia's Northern Territory, Perth and Melbourne. He has completed fellowship training in both intensive care medicine and emergency medicine, as well as post-graduate training in biochemistry, clinical toxicology, clinical epidemiology, and health professional education.
He is actively involved in in using translational simulation to improve patient care and the design of processes and systems at Alfred Health. He coordinates the Alfred ICU's education and simulation programmes and runs the unit's education website, INTENSIVE.  He created the 'Critically Ill Airway' course and teaches on numerous courses around the world. He is one of the founders of the FOAM movement (Free Open-Access Medical education) and is co-creator of litfl.com, the RAGE podcast, the Resuscitology course, and the SMACC conference.
His one great achievement is being the father of three amazing children.
On Twitter, he is @precordialthump.
| INTENSIVE | RAGE | Resuscitology | SMACC