Smith-Modified Sgarbossa Criteria
Concordant ST elevation ≥ 1 mm in ≥ 1 lead
Concordant ST depression ≥ 1 mm in ≥ 1 lead of V1-V3
Proportionally excessive discordant STE in ≥ 1 lead anywhere with ≥ 1 mm STE, as defined by ≥ 25% of the depth of the preceding S-wave
Background
In patients with left bundle branch block (LBBB) or ventricular paced rhythm, infarct diagnosis based on the ECG can be difficult
Abnormal depolarisation should be followed by abnormal repolarisation, manifesting as ST-segment and T-wave deviations that do not necessarily indicate acute ischaemia ("appropriate discordance")
However, serial ECGs may show dynamic ST segment changes during ischaemia
In 1996, Elena B Sgarbossa first described criteria to assist clinicians to diagnose infarction in the setting of LBBB
---
Original Sgarbossa Criteria
The original three criteria used to diagnose infarction in patients with LBBB are:
Concordant ST elevation > 1mm in leads with a positive QRS complex (score 5)
Concordant ST depression > 1 mm in V1-V3 (score 3)
Excessively discordant ST elevation > 5 mm in leads with a -ve QRS complex (score 2)
These criteria are specific, but not sensitive (36%) for myocardial infarction. A total score of ≥ 3 is reported to have a specificity of 90% for diagnosing myocardial infarction.
During right ventricular pacing the ECG also shows left bundle brach block and the above rules also apply for the diagnosis of myocardial infarction during pacing, however they are less specific.
---
Smith-Modified Sgarbossa Criteria
As discussed in this article by Stephen Smith, the Smith modified Sgarbossa criteria for Occlusion Myocardial Infarction (OMI) in LBBB have been created to improve diagnostic accuracy. The most important change is the modification of the rule for excessive discordance.
The use of a 5 mm cutoff for excessive discordance was arbitrary and non-specific — for example, patients with LBBB and large voltages will commonly have ST deviations > 5 mm in the absence of ischaemia. The modified rule is positive for "STEMI" if there is discordant ST elevation with amplitude > 25% of the depth of the preceding S-wave.
Smith-Modified Sgarbossa Criteria:
Concordant ST elevation ≥ 1 mm in ≥ 1 lead
Concordant ST depression ≥ 1 mm in ≥ 1 lead of V1-V3
Proportionally excessive discordant STE in ≥ 1 lead anywhere with ≥ 1 mm STE, as defined by ≥ 25% of the depth of the preceding S-wave
See the modified Sgarbossa criteria in action in this excellent case study by Stephen Smith and references for the 1) Derivation and 2) validation of the Smith-Modified criteria
Smith SW et al. Diagnosis of ST Elevation Myocardial Infarction in the Presence of Left Bundle Branch Block using the ST Elevation to S-Wave Ratio in a Modified Sgarbossa Rule. Annals of Emergency Medicine 2012;60:766-776
Meyers HP, Limkakeng AT Jr, Jaffa EJ, Patel A, Theiling BJ, Rezaie SR, Stewart T, Zhuang C, Pera VK, Smith SW. Validation of the modified Sgarbossa criteria for acute coronary occlusion in the setting of left bundle branch block: A retrospective case-control study. Am Heart J. 2015;170(6):1255-1264.
---
ECG Examples
Example 1
Positive Sgarbossa criteria in a patient with LBBB and troponin-positive myocardial infarction:
This patient presented with chest pain and had elevated cardiac enzymes.
Previous ECG showed typical LBBB
There is 1mm concordant ST elevation in aVL (= 5 points)
Other features on this ECG that are abnormal in the context of LBBB (but not considered "positive" Sgarbossa criteria) are the pathological Q wave in lead I and the concordant ST depression in the inferior leads III and aVF.
This constellation of abnormalities suggests to the authors that the patient was having a high lateral infarction
---
Example 2
Positive Sgarbossa criteria in a patient with a ventricular paced rhythm:
There is concordant ST depression in V2-5 (= Sgarbossa positive).
The morphology in V2-5 is reminiscent of posterior STEMI, with horizontal ST depression and prominent upright T waves.
This patient had a confirmed posterior infarction, requiring PCI to a completely occluded posterolateral branch of the RCA.
---
Example 3
---
Example 4
---
Cases
---
Related Topics
References
---
Advanced Reading
Online
Textbooks
---
LITFL Further Reading
---
Associate Professor Curtin Medical School, Curtin University. Emergency physician MA (Oxon) MBChB (Edin) FACEM FFSEM Sir Charles Gairdner Hospital.  Passion for rugby; medical history; medical education; and asynchronous learning #FOAMed evangelist. Co-founder and CTO of Life in the Fast lane | Eponyms | Books | Twitter |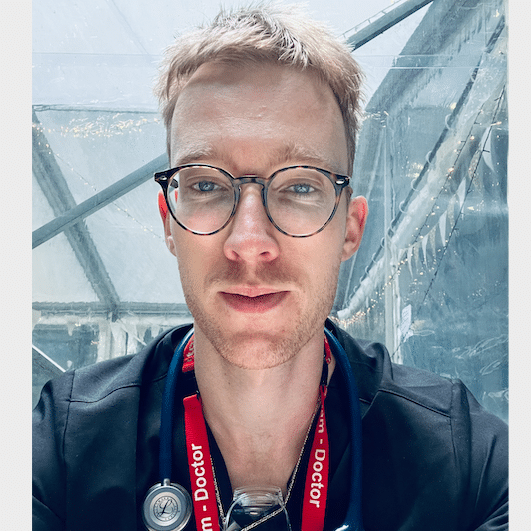 MBBS (UWA) CCPU (RCE, Biliary, DVT, E-FAST, AAA) Adult/Paediatric Emergency Medicine Advanced Trainee in Melbourne, Australia. Special interests in diagnostic and procedural ultrasound, medical education, and ECG interpretation. Editor-in-chief of the LITFL ECG Library. Twitter: @rob_buttner