20-year old patient with sudden onset of palpitations. What does the ECG show?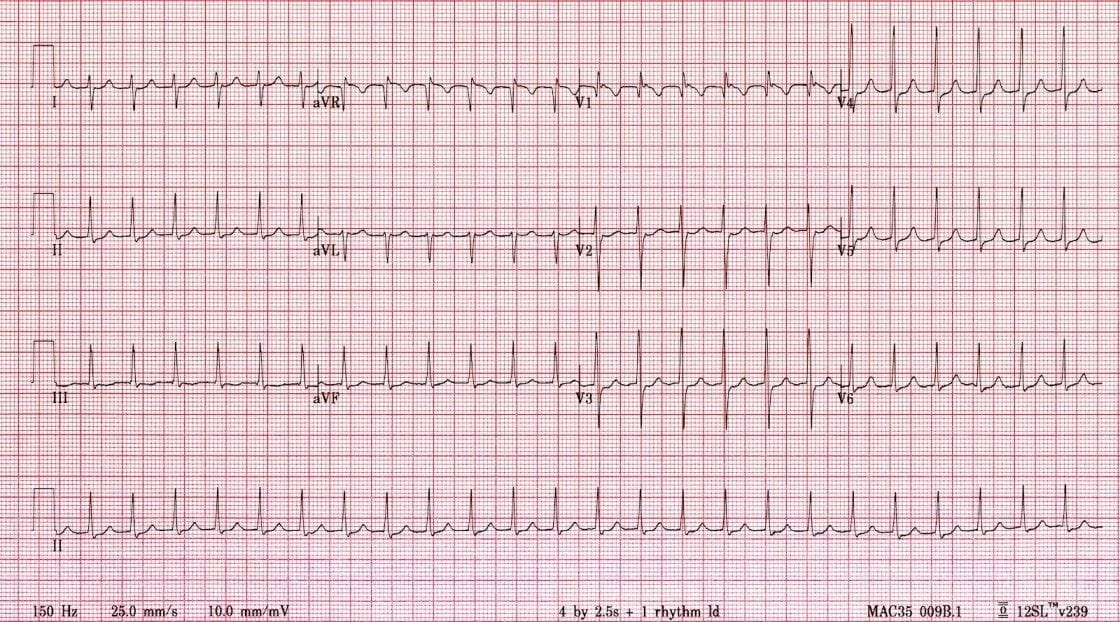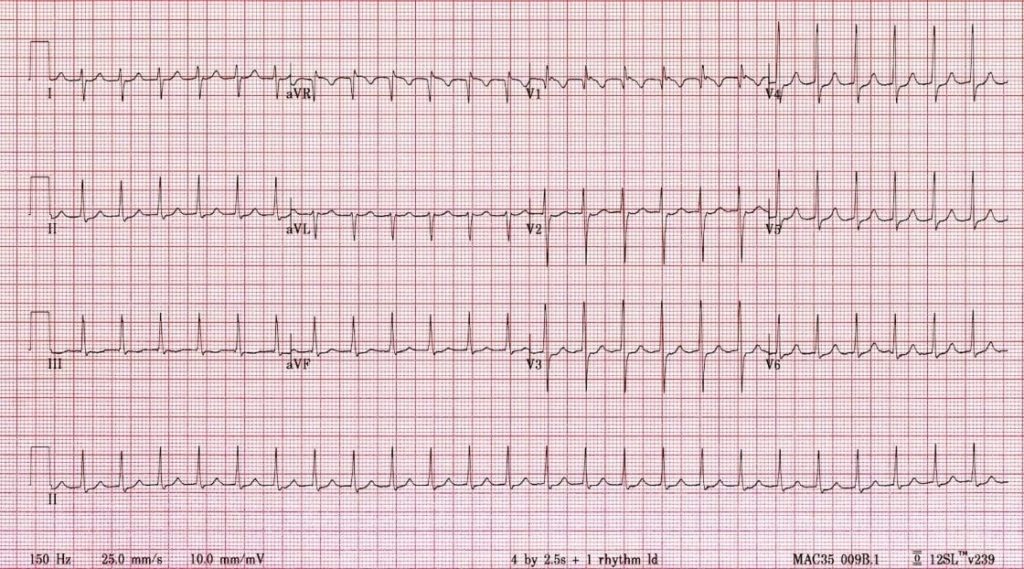 ---
Describe and interpret this ECG
ECG ANSWER and INTERPRETATION

Main Abnormalities

Pseudo R' waves
---
CLINICAL PEARLS

Differential Diagnosis

When you see a regular narrow complex tachycardia at 150 bpm, you should think of four main diagnoses:

The patient's young age and presence of retrograde P waves (pseudo R' waves) suggest a paroxysmal reentry tachycardia involving the AV node — either AVNRT ("SVT") or orthodromic AVRT.

The next step is a therapeutic trial of vagal maneouvres and/or adenosine… (see Quiz ECG 017).
---
---
Emergency Physician in Prehospital and Retrieval Medicine in Sydney, Australia. He has a passion for ECG interpretation and medical education | ECG Library |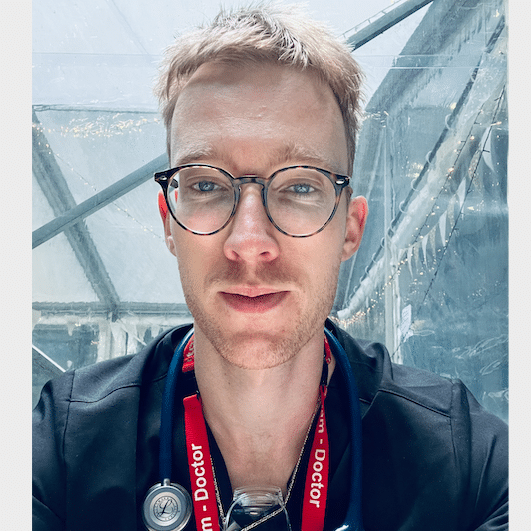 MBBS (UWA) CCPU (RCE, Biliary, DVT, E-FAST, AAA) Adult/Paediatric Emergency Medicine Advanced Trainee in Melbourne, Australia. Special interests in diagnostic and procedural ultrasound, medical education, and ECG interpretation. Editor-in-chief of the LITFL ECG Library. Twitter: @rob_buttner