The J point

The J point is the the junction between the termination of the QRS complex and the beginning of the ST segment.
The J (junction) point marks the end of the QRS complex, and is often situated above the baseline, particularly in healthy young males.
On most ECGs the determination of the J point as a demarcation between QRS and the start of the ST is clear. However with the advance of electrophysiological studies and scrutiny of the cellular/ionic mechanisms at each stage of the ECG – these lines become blurred.
For simplicity:
J point is present in all ECGs and marks the transition of QRS complex to ST segment
J wave deflection occurs before the J point
The position of the J point in relation to a slurred terminal QRS is still debated.
Note: The letter J on the ECG defines 2 totally different and unrelated events. The J point is a point in time marking the end of the QRS and the onset of the ST segment present on all ECG's; the J wave is a much less common long slow deflection of uncertain origin originally described in relation to hypothermia.

Abnormalities of the J point
Elevation or depression of the J point is seen with the various causes of ST segment abnormality. It may be elevated as a result of injury currents during acute myocardial ischemia and pericarditis, as well as in various other patterns of both normal and abnormal ECGs
Elevation of the J point occurs with benign early repolarisation
A positive deflection prior to the J point is termed a J wave (Osborn wave) and is characteristically seen with hypothermia.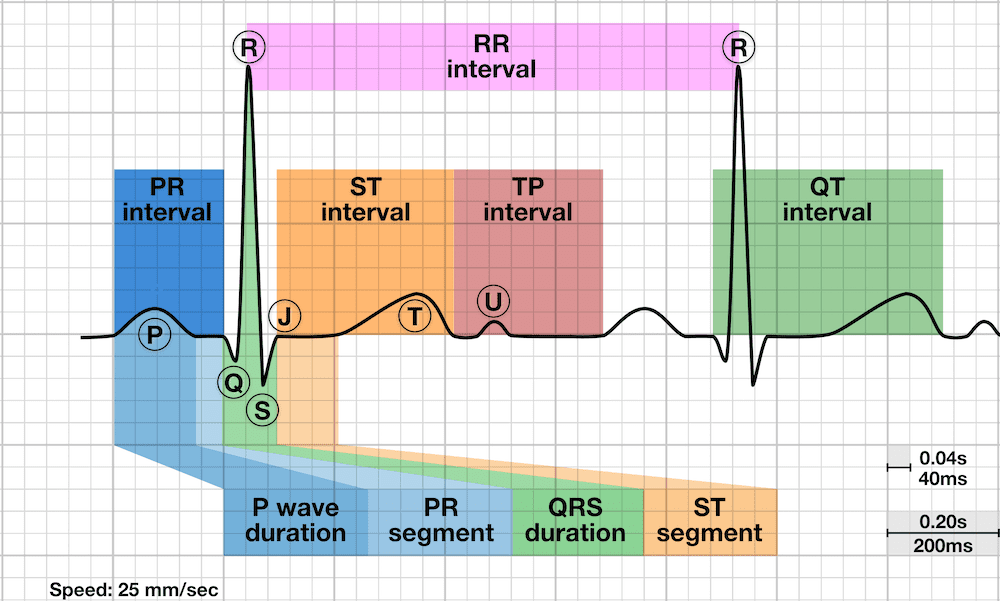 ---
References
---
ECG Library Basics
---
LITFL Further Reading
---
Advanced Reading
---