ECG abnormalities associated with Hypothyroidism
Severe hypothyroidism (myxoedema) causes a triad of:
Widespread T-wave inversions (usually without ST deviation)
Other ECG changes that may be seen include:
---
Mechanism
ECG changes may be secondary to:
Myxoedematous deposits of gelatinous connective tissue within the myocardium.
Decreased activity of the sympathetic nervous system
Effects on the myocardium of reduced levels of thyroxine (i.e. reduced inotropy/chronotropy)
---
ECG Examples
Example 1a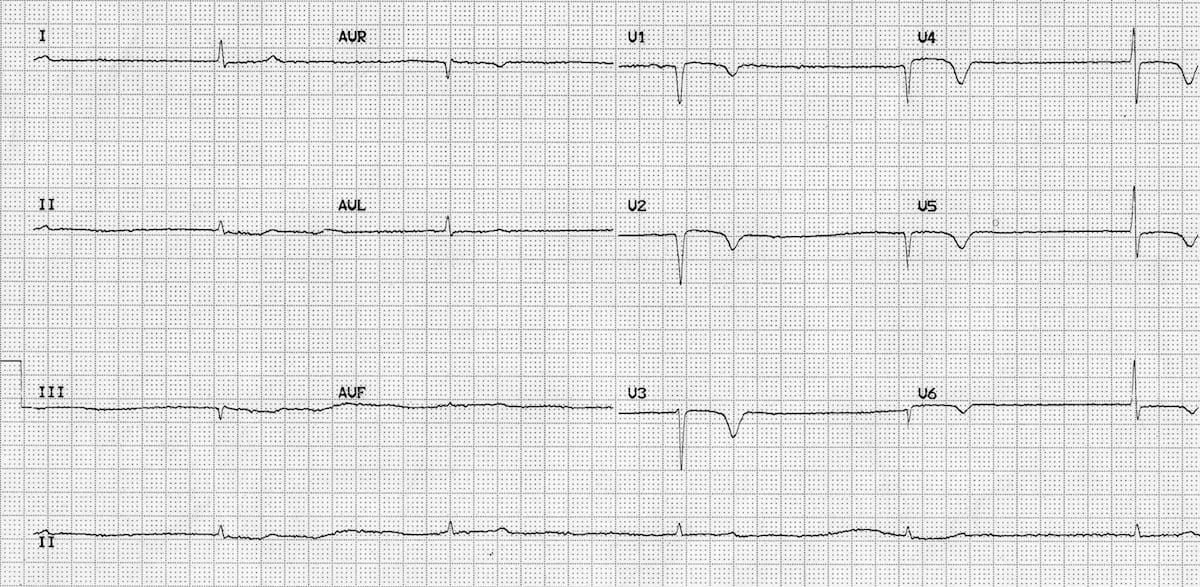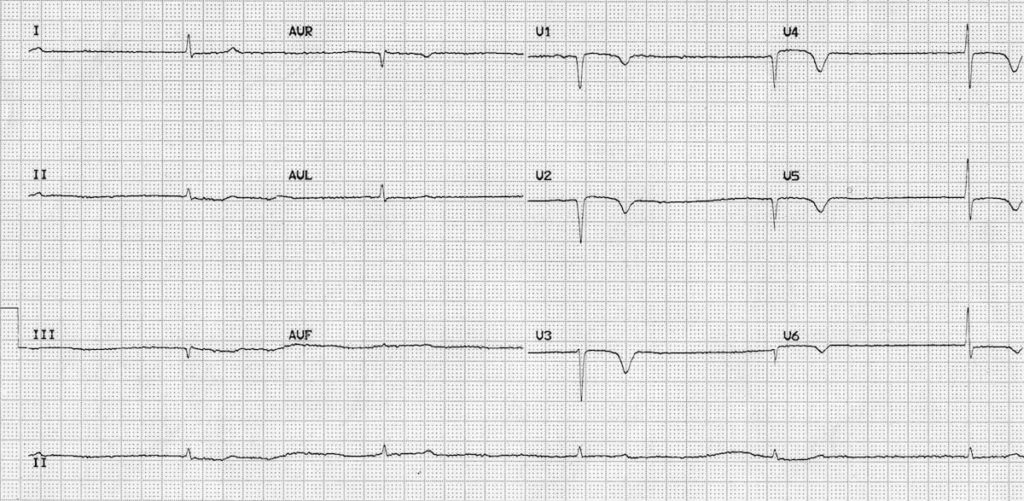 Myxoedema coma
This is the admission ECG of a 79-year old man who was referred to ICU with coma, hypothermia, severe bradycardia and hypotension refractory to inotropes.
TSH was markedly elevated with an undetectable T4.
The ECG shows marked bradycardia (30 bpm) with low QRS voltages (esp. in the limb leads) and widespread T-wave inversions, typical of severe myxoedema.
---
Example 1b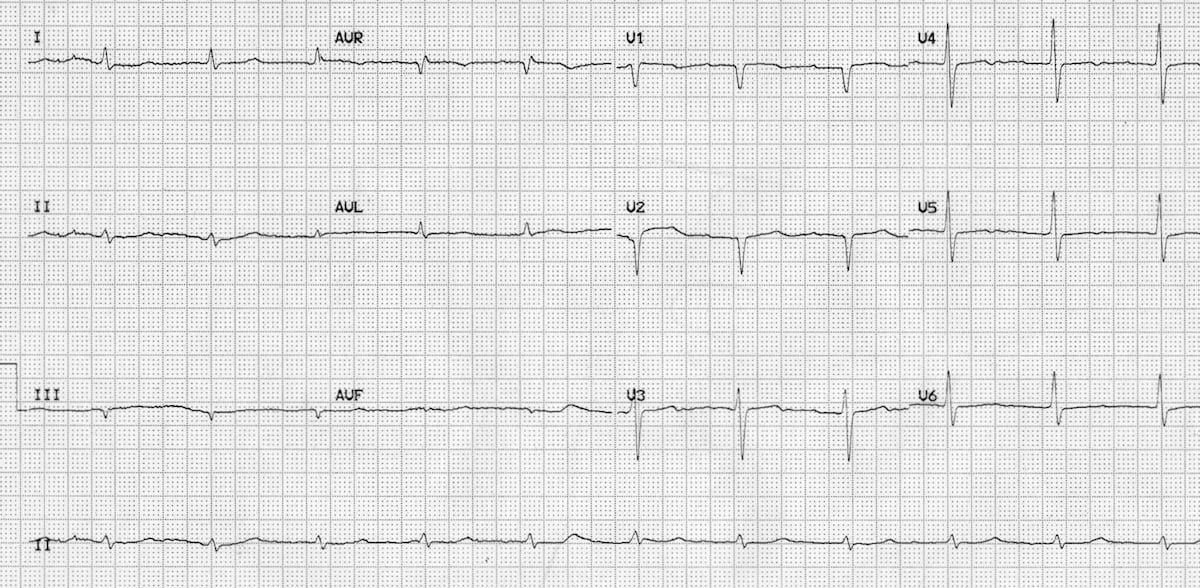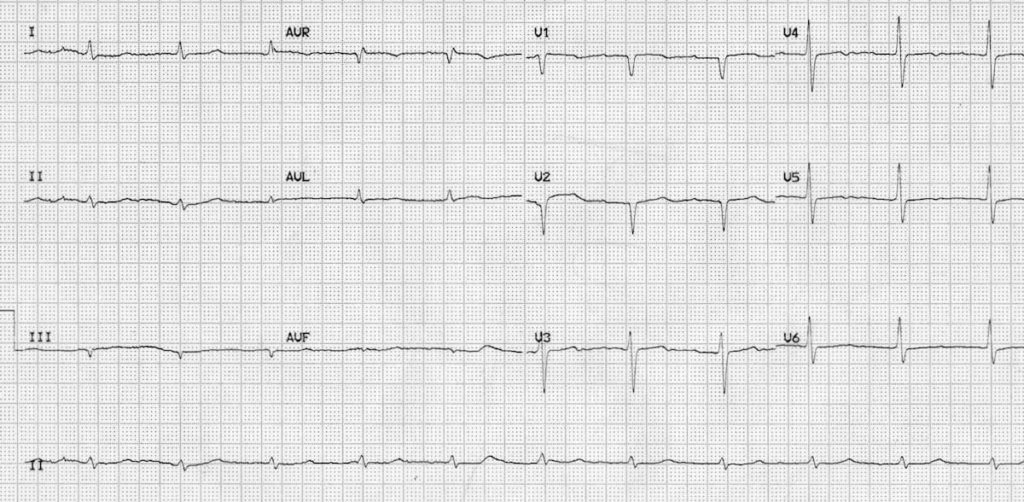 Myxoedema coma (after treatment)
An ECG of the same patient shortly after initiation of thyroid replacement with intravenous T3 and T4.
The heart rate has normalised and the T-wave inversion has corrected.
Low voltage in the limb leads persists and is likely due to myxoedematous infiltration of the myocardium.
---
Example 2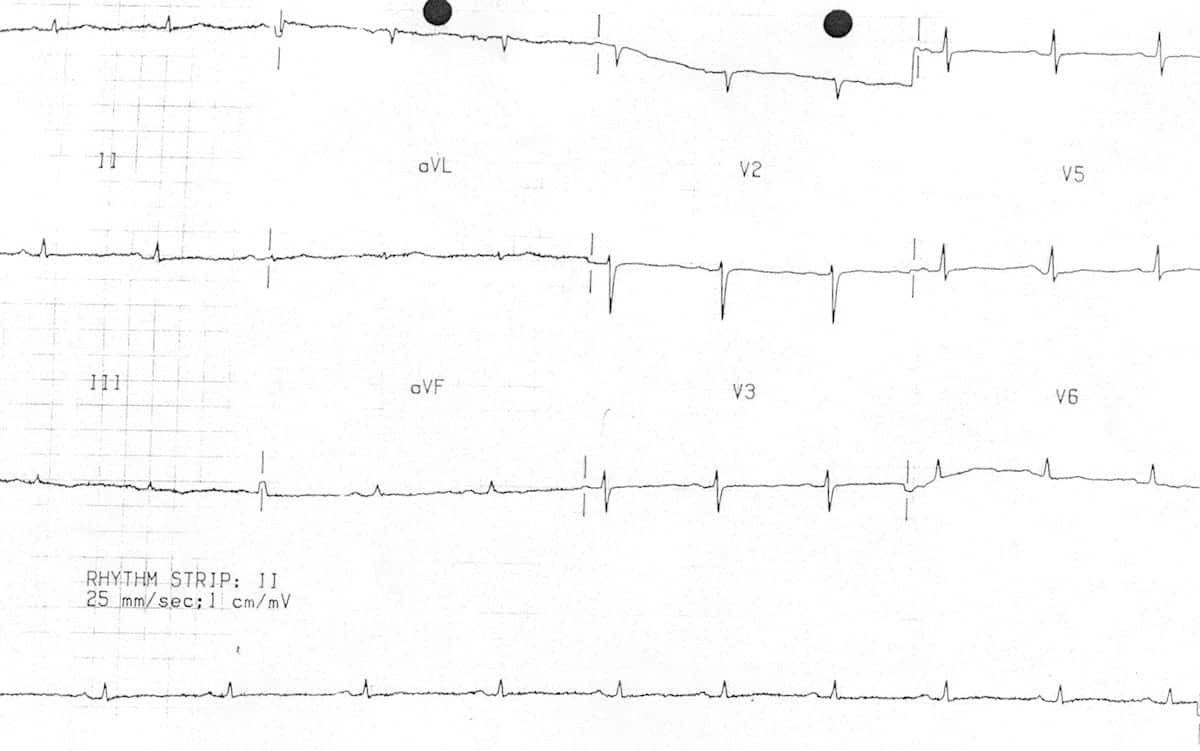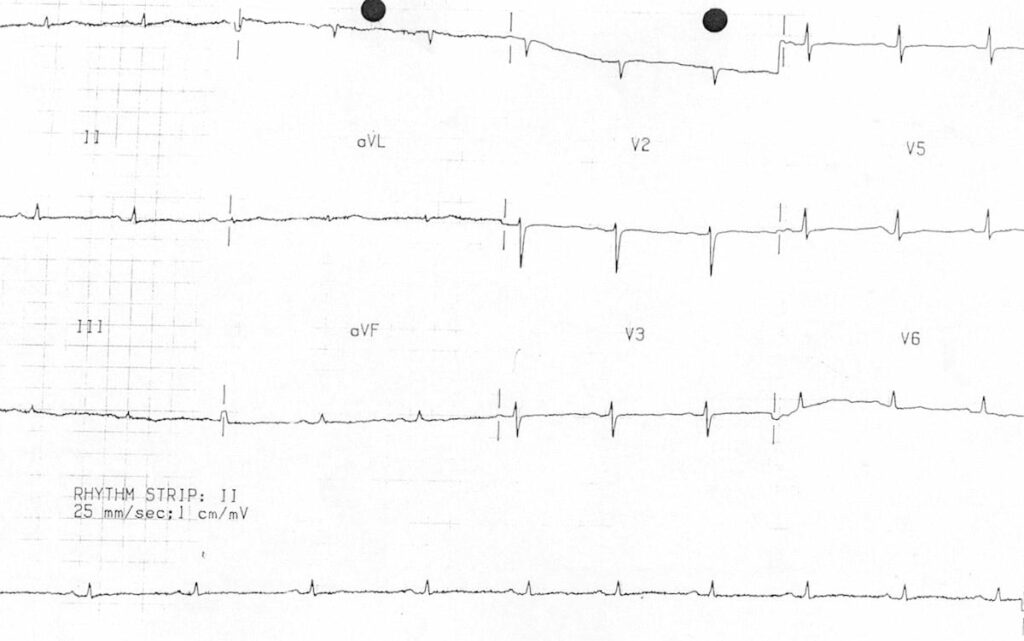 Myxoedema
Example of low QRS voltage due to myxoedema.
---
Related Topics
---
Advanced Reading
Online
Textbooks
---
LITFL Further Reading
---
Emergency Physician in Prehospital and Retrieval Medicine in Sydney, Australia. He has a passion for ECG interpretation and medical education | ECG Library |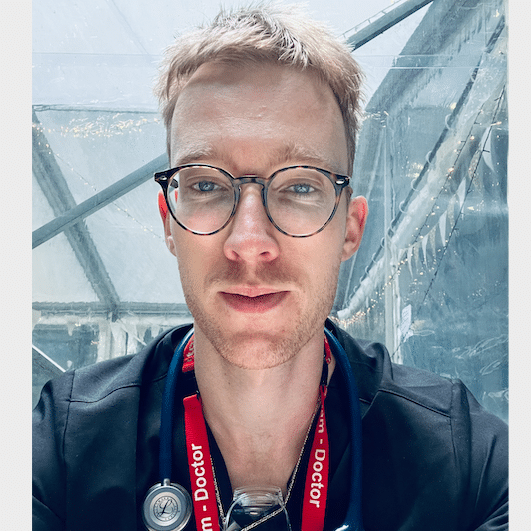 MBBS (UWA) CCPU (RCE, Biliary, DVT, E-FAST, AAA) Adult/Paediatric Emergency Medicine Advanced Trainee in Melbourne, Australia. Special interests in diagnostic and procedural ultrasound, medical education, and ECG interpretation. Editor-in-chief of the LITFL ECG Library. Twitter: @rob_buttner