ECG Abnormalities in Hyperthyroidism
The most common ECG changes seen with thyrotoxicosis are:
Other ECG abnormalities include:
Around 50% of patients with thyrotoxicosis will have a resting heart rate > 100 bpm. Atrial fibrillation is seen in up to 20% of patients. Severe thyrotoxicosis (thyroid storm) may present with atrial tachycardias at rates > 200 bpm.
---
Mechanism
The ECG changes in thyrotoxicosis are principally related to increased activity of the sympathetic nervous system and the stimulatory effects of thyroid hormone on the myocardium.
Atrial tissue is very sensitive to the effects of thyroid hormone, hence the preponderance of atrial tachydysrhythmias.
---
Useful Tips
Patients with unexplained sinus tachycardia or atrial fibrillation should have their TSH and T4 checked to look for evidence of thyrotoxicosis.
Thyrotoxic atrial tachydysrhythmias are treated with intravenous beta-blockers (e.g. titrated IV boluses of propranolol or an esmolol infusion).
---
ECG Examples
Example 1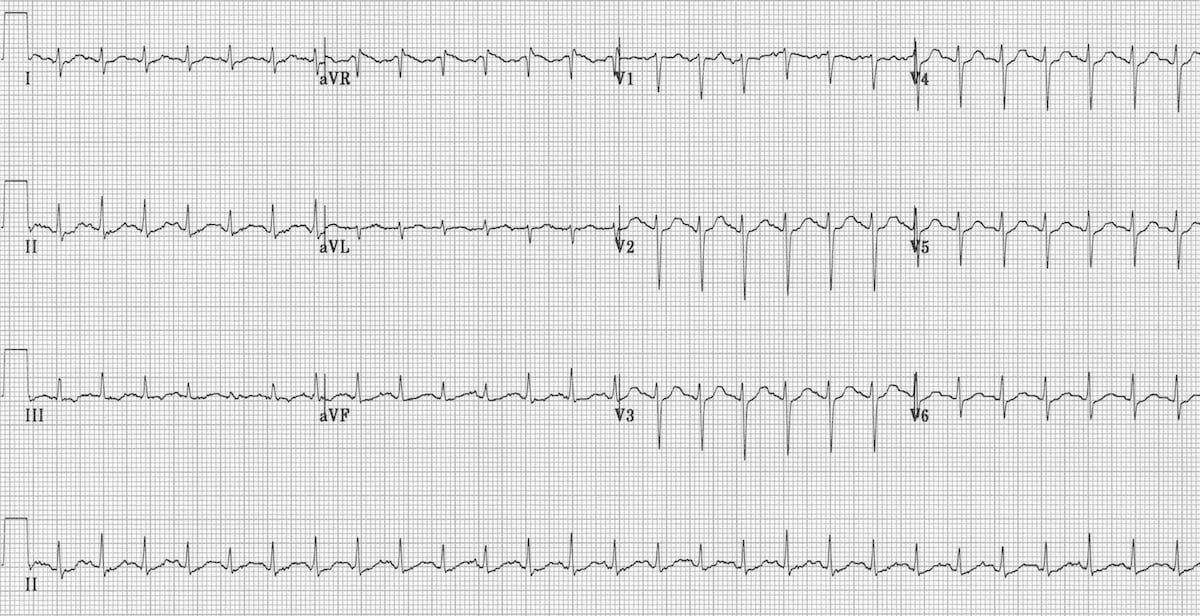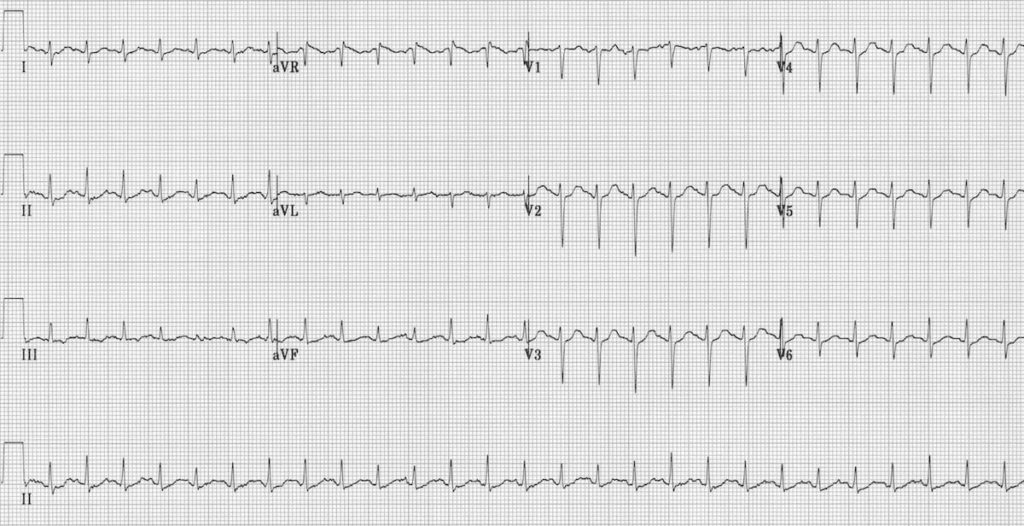 ---
Example 2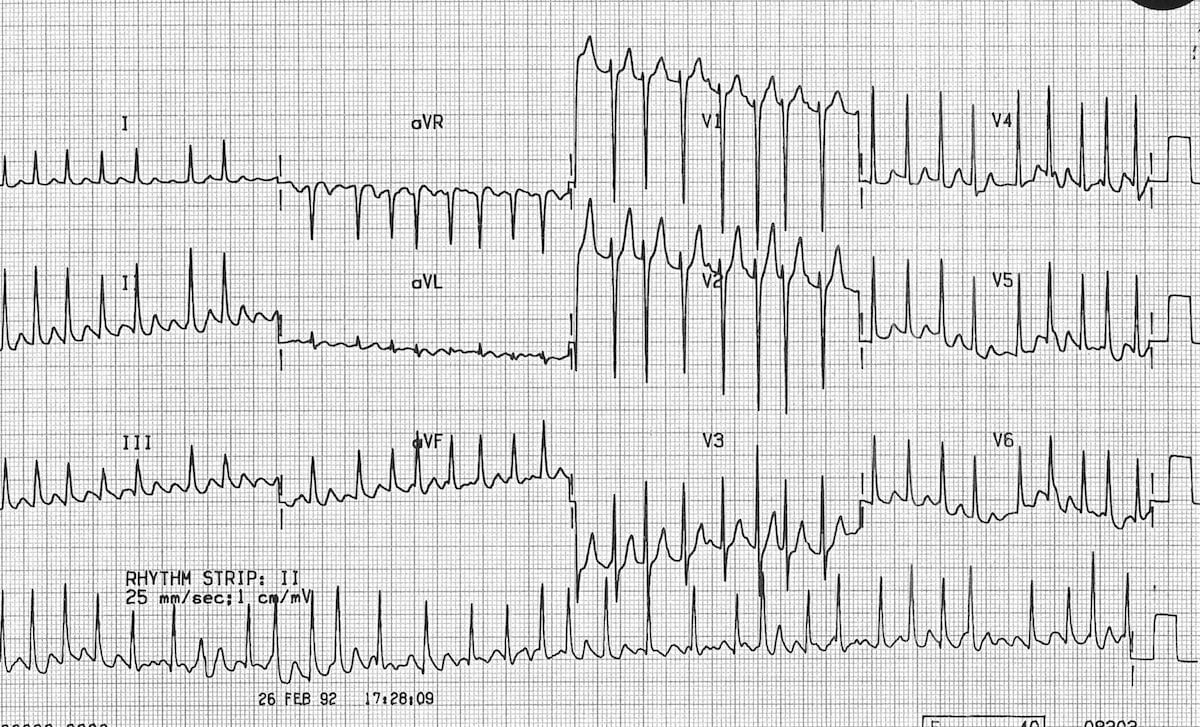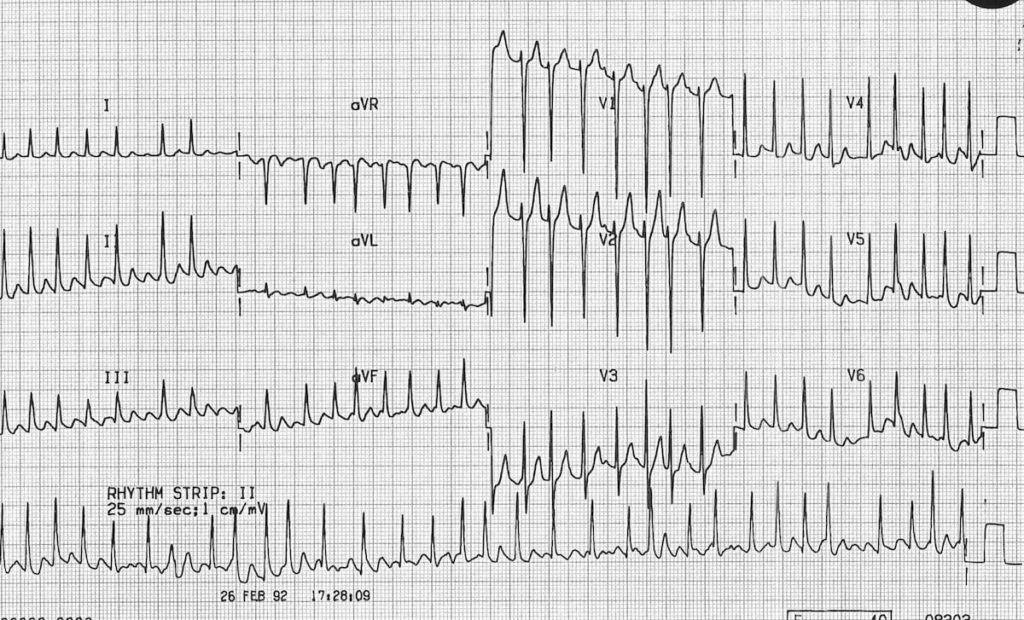 ---
Related Topics
---
References
---
Advanced Reading
Online
Textbooks
---
LITFL Further Reading
---
Emergency Physician in Prehospital and Retrieval Medicine in Sydney, Australia. He has a passion for ECG interpretation and medical education | ECG Library |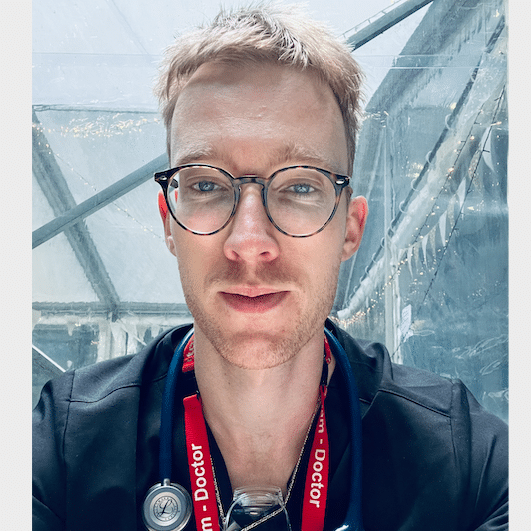 MBBS (UWA) CCPU (RCE, Biliary, DVT, E-FAST, AAA) Adult/Paediatric Emergency Medicine Advanced Trainee in Melbourne, Australia. Special interests in diagnostic and procedural ultrasound, medical education, and ECG interpretation. Editor-in-chief of the LITFL ECG Library. Twitter: @rob_buttner