75-year old patient presenting with acute dyspnoea, productive cough and wheeze. Describe the ECG.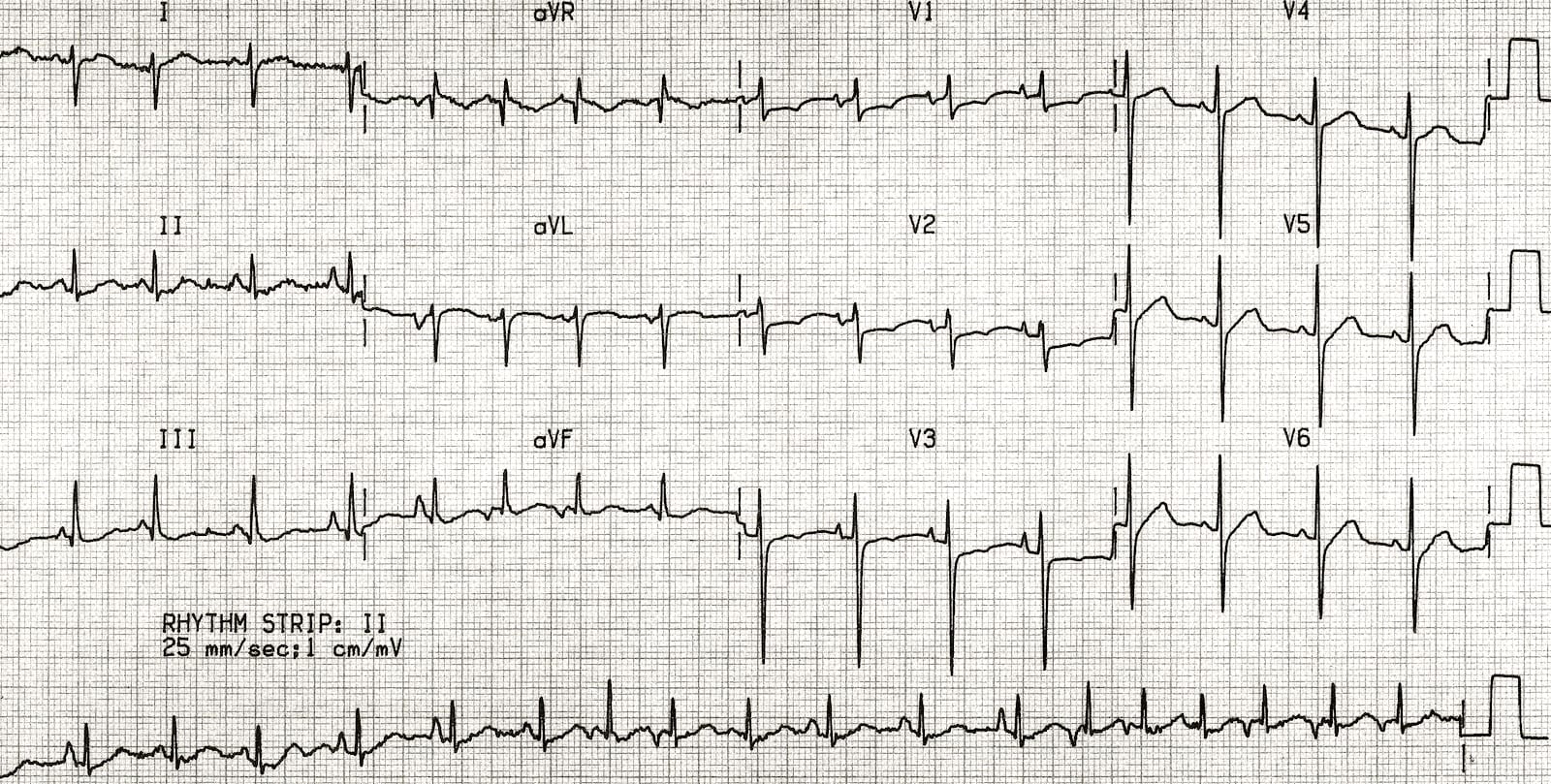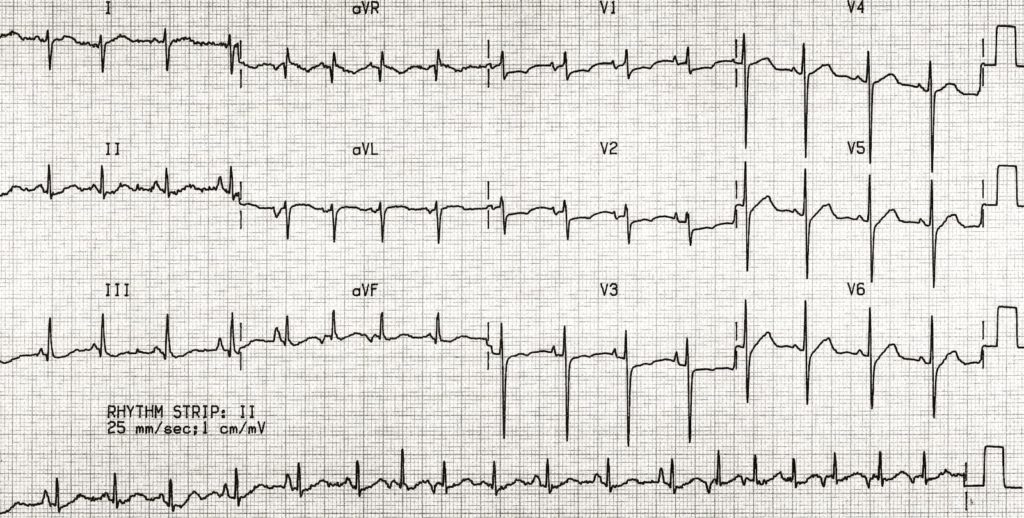 ---
Describe and interpret this ECG
ECG ANSWER and INTERPRETATION
---
CLINICAL PEARLS

Clinical Significance

MAT typically occurs in patients with severe COPD, as the final common pathway of multiple arrhythmogenic mechanisms:

Right atrial dilatation (from cor pulmonale)
Increased sympathetic drive — due to hypoxia / hypercarbia
Bronchodilators — beta-agonist, theophylline
Electrolyte abnormalities; hypokalaemia and hypomagnesaemia (e.g. secondary to diuretics / beta-agonists)

MAT typically resolves with treatment of the underlying COPD exacerbation and correction of any electrolyte abnormalities, although it may evolve into AF or flutter.
---
---
Emergency Physician in Prehospital and Retrieval Medicine in Sydney, Australia. He has a passion for ECG interpretation and medical education | ECG Library |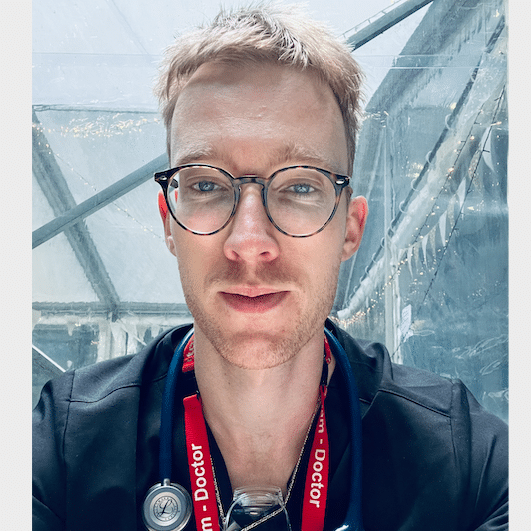 MBBS (UWA) CCPU (RCE, Biliary, DVT, E-FAST, AAA) Adult/Paediatric Emergency Medicine Advanced Trainee in Melbourne, Australia. Special interests in diagnostic and procedural ultrasound, medical education, and ECG interpretation. Editor-in-chief of the LITFL ECG Library. Twitter: @rob_buttner