Bifascicular Block Overview
Bifascicular block is the combination of RBBB with either LAFB or LPFB.
Conduction to the ventricles is via the single remaining fascicle.
The ECG will show typical features of RBBB plus either left or right axis deviation.
RBBB + LAFB is the most common of the two patterns.
Bifascicular block is a sign of extensive conducting system disease, although the risk of progressing to complete heart block is thought to be relatively low (1% per year in one cohort study of 554 patients).
NB. Some authors also consider LBBB to be a 'bifascicular block', because both fascicles of the left bundle branch are blocked
---
Main Causes of Bifascicular Block
Ischaemic heart disease (40-60% cases)
Hypertension (20-25%)
Aortic stenosis
Anterior MI (occurs in 5-7% of acute AMI)
Primary degenerative disease of the conducting system (Lenegre's / Lev's disease)
Congenital heart disease
Hyperkalaemia (resolves with treatment)
---
Related Topics
---
LITFL Further Reading
---
Advanced Reading
---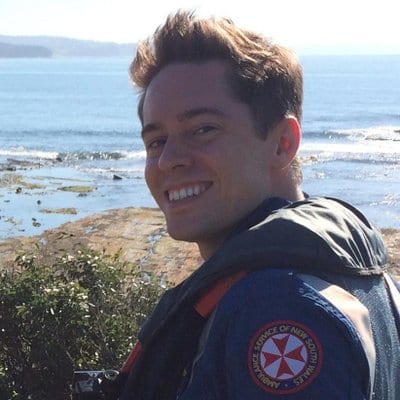 Emergency Physician in Prehospital and Retrieval Medicine in Sydney, Australia. He has a passion for ECG interpretation and medical education.
| Read more posts | ECG Library |