Tracheostomy Complications
OVERVIEW
Tracheostomy complications can be:
IMMEDIATE
Tracheostomy tube dysfunction
cuff herniation
equipment failure
incorrect size
Malposition
pretracheal dilation and placement
endobronchial placement
occlusion of tip by carina or tracheal wall
transfixed trachea with oesophageal placement
Damage to local structures
cricoid cartilage damage
tracheal laceration
haemorrhage
hematoma causing local compression
nerve injury
vascular injury
thyroid injury
Air-related complications
surgical emphysema
pneumothorax
air embolism
pneumomediastinum
Death
DELAYED
Infection
infection (tracheostomy site, larynx, tracheobronchial tree, mediastinum)
Trachesotomy tube migration and displacement
accidental decannulation
twisting of tube
protraction/ retraction
Ulceration
mucosal
tracheo-innomiate fistula
tracheo-esophageal fistua
Mechanical complications of tracheostomy tube
obstruction with secretions
dysphagia due mechanical compression of oesophagus (requires NG or PEG for enteral nutrition)
LATE
Bleeding
tracheal granulomata
trache-innominate fistula (life threat)
Trachea
tracheal or laryngeal stenosis
persistent sinus at tracheostomy site
tracheomalacia
tracheal dilatation
Other
aphonia/dysphonia (recovery of voice, laryngeal or cord dysfunction)
scar and cosmetic effects
psychological effects
COMPLICATIONS CAUSED BY WRONG SIZE OF TRACHEOSTOMY TUBE
Too long
Trauma caused by tube tip or suction catheter catching on carina
Collapsed lung due to unilateral ventilation
Patient discomfort
Convulsive or excessive coughing due to irritation of the carina
Too short
Tube displacement — loss of tracheostomy tract, respiratory arrest and/or death — causing ventilation into pre-tracheal space leading to surgical emphysema
Ulceration and/or erosion of the posterior tracheal wall, from poorly positioned/angled tube in trachea
Ineffective ventilation from a poorly positioned/angled tube within the trachea
Too wide
Tracheal ulceration
Tracheal erosion
Granulation tissue caused by shearing effect of TT against tracheal wall
Discomfort
Difficulty swallowing
Inability to achieve voice
Tracheostomy stoma site stenosis
Difficult tube changes
Subcutaneous emphysema caused by shearing and tearing of the trachea wall
Trachoesphageal fistula caused by the TT and/or cuff pressing against the posterior wall of the trachea
Too narrow
Inadequate ventilation
Increased respiratory effort
Ventilator indicates leakage via nose and mouth
Ineffective clearance of secretions
COMPLICATIONS CAUSED BY TRACHEOSTOMY TUBE CUFF OVER/UNDER-INFLATION Over inflated cuff
Tracheal mucosal ischaemia causing ulceration and erosion
Tracheo-oesophageal fistula, caused by cuff pressing on the posteriortracheal wall
Tracheo innominate fistulae, necrosis of the tracheal mucosa and artery wall; this can lead to a potentially fatal bleed
Under inflated cuff
Laryngotracheal stenosis
Difficulty in swallowing as oesophagus is impacted
The intracuff pressure should be high enough to achieve a closed respiratory system and be between 20- 30cmH2O
---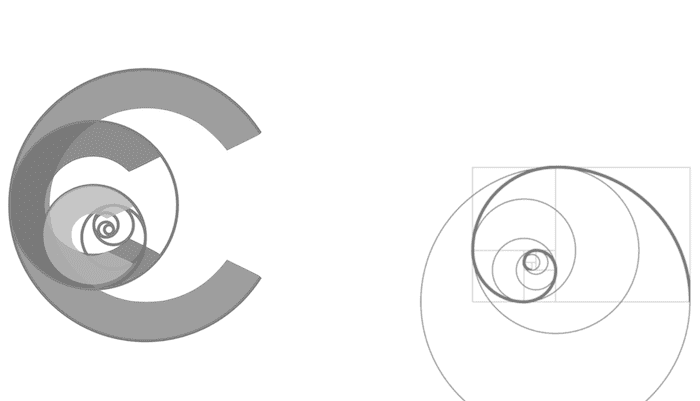 Chris is an Intensivist and ECMO specialist at the Alfred ICU in Melbourne. He is also a Clinical Adjunct Associate Professor at Monash University. He is a co-founder of the Australia and New Zealand Clinician Educator Network (ANZCEN) and is the Lead for the ANZCEN Clinician Educator Incubator programme. He is on the Board of Directors for the Intensive Care Foundation and is a First Part Examiner for the College of Intensive Care Medicine. He is an internationally recognised Clinician Educator with a passion for helping clinicians learn and for improving the clinical performance of individuals and collectives.
After finishing his medical degree at the University of Auckland, he continued post-graduate training in New Zealand as well as Australia's Northern Territory, Perth and Melbourne. He has completed fellowship training in both intensive care medicine and emergency medicine, as well as post-graduate training in biochemistry, clinical toxicology, clinical epidemiology, and health professional education.
He is actively involved in in using translational simulation to improve patient care and the design of processes and systems at Alfred Health. He coordinates the Alfred ICU's education and simulation programmes and runs the unit's education website, INTENSIVE.  He created the 'Critically Ill Airway' course and teaches on numerous courses around the world. He is one of the founders of the FOAM movement (Free Open-Access Medical education) and is co-creator of litfl.com, the RAGE podcast, the Resuscitology course, and the SMACC conference.
His one great achievement is being the father of three amazing children.
On Twitter, he is @precordialthump.
| INTENSIVE | RAGE | Resuscitology | SMACC