Tracheostomy Literature Summaries
TRACHEOSTOMY: OVERVIEW OF EVIDENCE
Summary of evidence for PDT versus open tracheostomy
no difference in ICU or hospital mortality
no difference in duration of ventilation
no difference in nosocomial pneumonia
most studies suggest lower rates of complications such as infection, bleeding and scarring
Summary of evidence for early versus late tracheostomy
no difference in outcomes if early (< 7 days) or late (>7 days)
no difference in short-term mortality or long-term mortality
no difference in ventilator-associated pneumonia
no difference in duration of mechanical ventilation or sedation (larger meta-analysis by Wang 2011 refutes Griffiths 2005)
no difference in duration of stay in ICU or hospital (larger meta-analysis by Wang 2011 refutes Griffiths 2005)
no difference in complications
NB. PDT = percutaneous dilatational tracheostomy (Ciaglia technique)
More detail is provided in Tracheostomy literature summaries
PDT VERSUS OPEN TRACHEOSTOMY
1999 – Dulguerov et al, Critical Care Medicine
open vs perc.
PDT+ Bronch = lowest complication rate in percutaneous group
percutaneous group = lower post op but higher perioperative complication rate
2000 – Cheng et al, Ann Otol Rhinol Laryngol
meta-analysis (including 4 RCT's)
open vs PDT
PDT = lower risk of infection and bleeding
PDT + Bronch as safe as open tracheostomy
2000 – Freeman et al, Chest
meta-analysis (including 5 RCT's)
open vs PDT
no overall difference in mortality rate
PDT: quicker, lower post op complications, less bleeding
2006 – Delaney et al, Crit Care Med
large SR of 17 RCTs
n = 1212
PDT vs open
PDT: lower wound infection
no difference in bleeding and complication rates
subgroup analysis suggested PDT had lower bleeding and mortality than open performed in operating theatre
2007 – Higgins et al, Laryngoscope
PDT vs open
SR of 15 RCTs
n = ~1000
PDT: less infection, less scarring, trend towards lower complication rate, faster, cheaper, lower conversion rate
PDT: higher accidental decannulation
no difference in bleeding, subglottic stenosis, death
EARLY VERSUS LATE TRACHEOSTOMY
Young et al, TracMan Study, JAMA 2013 (the first multi-center study assessing tracheostomy timing)
MC RCT 87 UK ICUs
n = 909 patients with respiratory failure expected to stay >/=7 days in ICU
randomised to tracheostomy at 1-4 days or at >10 days invasive ventilation
Early tracheostomy associated with: — shorter duration of sedation (6.6 vs 9.3 days in the deferred group) — increased number of procedures and associated complications — no beneficial effect on overall mortality (139 vs 141 deaths at 30 days, no difference at 2 years either) or ICU/hospital LOS
commentary and criticisms — only 45% of patients in the late group actually underwent tracheostomy (no longer needed a tube!), whereas 92 % of early-group actually received a tracheostomy — 7% of tracheostomy patients had significant bleeding — underpowered due to 'study fatigue' — did not include patients requiring tracheostomy for reasons other than respiratory failure (e.g. neurological disorders)
2011 — Wang et al. The timing of tracheotomy in critically ill patients undergoing mechanical ventilation: a systematic review and meta-analysis of randomized controlled trials. Chest.
early or late tracheotomy for critically ill ventilated patients
SR of 7 trials
n = 1,044
no difference in short-term mortality or long-term mortality
no difference in ventilator-associated pneumonia
no difference in duration of mechanical ventilation or sedation
no difference in duration of stay in ICU or hospital
no difference in complications
2005 — Griffiths, J et al. "Systematic review and meta-analysis of the timing of tracheostomy in adult patients undergoing artificial ventilation" BMJ 330:1243-1247
early vs later tracheostomy or prolonged ventilation
n = 406
Systematic review of 5 trials
no mortality difference
no difference in risk of pneumonia
significant decrease in duration of mechanical ventilation
significant decrease in duration of ICU stay
References and links
LITFL
Journal Articles
---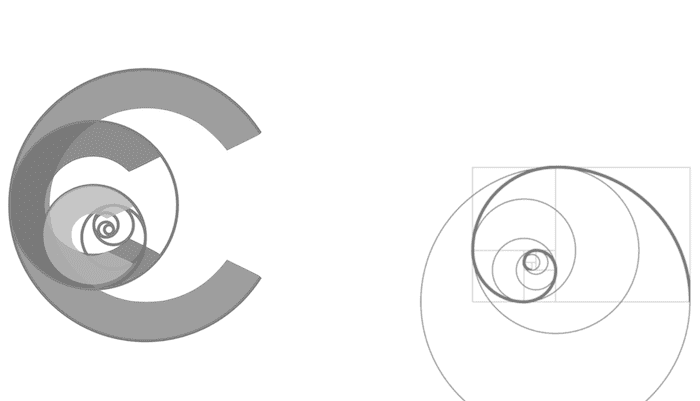 Chris is an Intensivist and ECMO specialist at the Alfred ICU in Melbourne. He is also a Clinical Adjunct Associate Professor at Monash University. He is a co-founder of the Australia and New Zealand Clinician Educator Network (ANZCEN) and is the Lead for the ANZCEN Clinician Educator Incubator programme. He is on the Board of Directors for the Intensive Care Foundation and is a First Part Examiner for the College of Intensive Care Medicine. He is an internationally recognised Clinician Educator with a passion for helping clinicians learn and for improving the clinical performance of individuals and collectives.
After finishing his medical degree at the University of Auckland, he continued post-graduate training in New Zealand as well as Australia's Northern Territory, Perth and Melbourne. He has completed fellowship training in both intensive care medicine and emergency medicine, as well as post-graduate training in biochemistry, clinical toxicology, clinical epidemiology, and health professional education.
He is actively involved in in using translational simulation to improve patient care and the design of processes and systems at Alfred Health. He coordinates the Alfred ICU's education and simulation programmes and runs the unit's education website, INTENSIVE.  He created the 'Critically Ill Airway' course and teaches on numerous courses around the world. He is one of the founders of the FOAM movement (Free Open-Access Medical education) and is co-creator of litfl.com, the RAGE podcast, the Resuscitology course, and the SMACC conference.
His one great achievement is being the father of three amazing children.
On Twitter, he is @precordialthump.
| INTENSIVE | RAGE | Resuscitology | SMACC