Reviewed and revised 21 November 2016
OVERVIEW
Definition
Enhanced elimination techniques serve to increase the rate of removal of an agent from the body with the aim of reducing the severity and duration of clinical intoxication.
Types
multiple dose activated charcoal (MDAC)
urinary alkalinisation
extracorporeal elmination (e.g. hemodialysis, hemofiltration, hemoperfusion, plasmapheresis and exchange transfusion)
REQUIREMENTS
Enhanced elimination techniques are only indicated for poisonings when the following requirements are met:
Severe toxicity
Poor outcome despite good supportive care/antidote administration
Slow endogenous rates of elimination
Suitable pharmacokinetic properties
benefit exceeds risks
will not distract from other priorities (e.g. resuscitation, supportive care, decontamination and antidotal therapy)
MULTIPLE DOSE ACTIVATED CHARCOAL
Rationale
Interruption of entero-hepatic circulation

requires biliary excretion leading to charcoal adsorption in the small intestine

Gastrointestinal dialysis

drug passes down concentration gradient across gut mucosa from intravascular space where it is adsorbed by intraluminal activated charcoal
only if relatively small molecule, lipid soluble, has a small volume of distribution and low protein binding
Indications
carbamazepine (most common)
dapsone
phenobarbitone
quinine
theophyline (hemodialysis is more important)
Contraindications
Decreased level of consciousness, or anticipated decreased level of consciousness without prior airway protection
Bowel obstruction
Technique
Give an initial dose of activated charcoal 50 g (adults) or 1 g/kg (children) PO
Give repeat doses of 25 g (0.5 g/kg in children) every two hours
In the intubated patient, activated charcoal is given via oro- or naso-gastric tube after tube placement has been confirmed on chest X-ray
Check for bowel sounds prior to administration of each dose
Cease further administration if bowel sounds are inaudible
Reconsider the indications and clinical end-points for therapy every six hours. Multiple-dose activated charcoal should rarely be required beyond six hours.
Complications
Vomiting (30%)
Charcoal aspiration, especially if there is decreased mental status or seizures
Constipation
Charcoal bezoar formation, bowel obstruction, bowel perforation (rare)
Corneal abrasion
Distraction of attending staff from resuscitation and supportive care priorities
URINARY ALKALINISATION
Rationale
alkaline urine pH promotes the ionisation of highly acidic drugs
this prevents reabsorption across the renal tubular epithelium thus promoting excretion in the urine
To be effective the drug must be filtered at the glomerulus, have a small volume of distribution and be a weak acid
Indications
phenobarbitone
salicylates
Contraindications
Technique
Correct hypokalaemia if present
Given 1-2 mmol/kg sodium bicarbonate IV bolus
Commence infusion of 150 mmol sodium bicarbonate in 1000 mL 5% dextrose at 250 mL/hr
20 mmol of potassium chloride may be added to infusion to maintain normokalaemia
Follow serum bicarbonate and potassium at least every 4 hours
Regularly dipstick urine and aim for urinary pH >7.5
Continue until clinical and laboratory evidence of toxicity is resolving
Complications
Alkalaemia (usually well-tolerated)
Hypokalaemia
Hypocalcaemia (not usually clinically significant)
EXTRACORPOREAL ELIMINATION
Rationale
Haemodialysis effectively enhances elimination of any drug that:

is a small molecule
has a small volume of distribution
rapid redistribution from tissues and plasma
slow endogenous elimination

Continuous renal replacement therapy (CRRT) has lower drug clearance per unit of time but slow continuous removal may be preferred when:

hemodynamically unstable (unable to tolerate rapid solute and fluid loss)
highly protein/ tissue bound toxicant with large volume of distribution
substances with very long plasma half-lives
substances prone to "rebound" phenomenon (e.g. lithium)

CRRT may be used as adjuvant therapy with IHD or haemoperfusion
Haemoperfusion is traditionally used for highly protein-bound agents, but is now rarely used due to:

high cost and poor availability of charcoal cartridges
systemic adverse effects
rarity of theophyline overdoses
increased effectiveness of modern haemodialysis filters
Indications for hemodialysis/ hemofiltration
carbamazepine (if MDAC is inadequate or infeasible)
lithium

IHD removes lithium faster but rebound is a significant problem and can be addressed effectively with CRRT

potassium
metformin lactic acidosis
methotrexate (if acute renal failure or leucovorin is not available)
paraquat (within 2 hours of ingestion)
salicylates
theophyline

RRT should be continued until clinical improvement and a plasma level < 20 mg/L is obtained. Rebound may occur

toxic alcohols

intermittent hemodialysis is preferred
methanol: RRT should be continued until the serum methanol concentration is < 25 mg/dL and the anion-gap metabolic acidosis and osmolal gap are normal. Rebound may occur up to 36 hours.
ethylene glycol: RRT should be continued until the ethylene glycol level is <20 mg/dL and metabolic acidosis or other signs of systemic toxicity have been resolved. Rebound may occur up to 24 hours.
RRT effectively removes isopropanol and acetone, although it is usually unnecessary except in severe cases (prolonged coma, myocardial depression, renal failure).

valproate

at supratherapeutic drug level plasma proteins become saturated, and the fraction of unbound drug increases substantially and becomes dialyzable
Traditional indications for hemoperfusion (now rarely performed or available)
antiepileptics including carbamazepine and valproate (high-efficiency hemodialysis is as effective)
theophylline
Complications
Other considerations
extracorporeal techniques for enhanced elimination may still be useful for drugs that are highly bound to plasma proteins (Ghannoum et al, 2011) if:

protein binding sites are saturated in a massive overdose (e.g. valproate overdose)
the drug has a low association constant (i.e. low affinity) for plasma proteins (e.g. phenytoin)

in general, extracorporeal techniques are only considered if they increase endogenous clearance by >30%  (Ghannoum et al, 2011)

thus some drugs are not considered "dialysable" because they are efficiently cleared endogenously (e.g. cocaine)
extracorporeal drug removal may be extended to these drugs when endogenous clearance is impaired (e.g. due to renal impairment)

extracorporeal removal if drugs with high volumes of distribution may be useful when:

rapid redistribution of drug from tissue compartments
started early while there is ongoing absorption, so that the drug has incompletely distruted to "deep" compartments

much of the literature on extracorporeal removal of drugs does not reflect current practice, due to the existence of modern high efficiency dialysis/ haemofiltration membranes and vascaths (Ghannoum et al, 2011)
Evidence
there are no RCTs comparing extracorporeal removal techniques versus supportive care only for poisoning
observational studies are prone to confounding by indication (e.g. severity of illness affects choice of therapy)
case studies, correctly performed can provide useful pharmacokinetic data, but are prone to publication bias and lack of controls
EXCHANGE TRANSFUSION
Indications
methaemoglobinaemia (when refractory to other treatments, or other treatments are unavailable)
---
References and Links
LITFL
Journal articles
---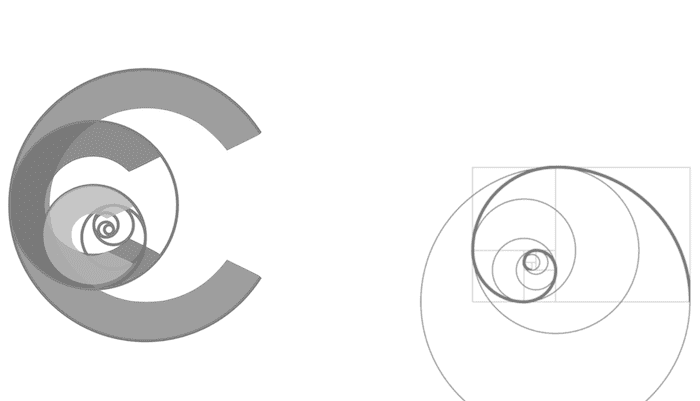 Chris is an Intensivist and ECMO specialist at the Alfred ICU in Melbourne. He is also a Clinical Adjunct Associate Professor at Monash University. He is a co-founder of the Australia and New Zealand Clinician Educator Network (ANZCEN) and is the Lead for the ANZCEN Clinician Educator Incubator programme. He is on the Board of Directors for the Intensive Care Foundation and is a First Part Examiner for the College of Intensive Care Medicine. He is an internationally recognised Clinician Educator with a passion for helping clinicians learn and for improving the clinical performance of individuals and collectives.
After finishing his medical degree at the University of Auckland, he continued post-graduate training in New Zealand as well as Australia's Northern Territory, Perth and Melbourne. He has completed fellowship training in both intensive care medicine and emergency medicine, as well as post-graduate training in biochemistry, clinical toxicology, clinical epidemiology, and health professional education.
He is actively involved in in using translational simulation to improve patient care and the design of processes and systems at Alfred Health. He coordinates the Alfred ICU's education and simulation programmes and runs the unit's education website, INTENSIVE.  He created the 'Critically Ill Airway' course and teaches on numerous courses around the world. He is one of the founders of the FOAM movement (Free Open-Access Medical education) and is co-creator of litfl.com, the RAGE podcast, the Resuscitology course, and the SMACC conference.
His one great achievement is being the father of three amazing children.
On Twitter, he is @precordialthump.
| INTENSIVE | RAGE | Resuscitology | SMACC