Reviewed and revised 21 November 2016
OVERVIEW
Glucagon is traditionally considered a first line antidote for beta-blocker overdose. Glucagon has also been used in the setting of calcium channel blocker toxicity
In Australia, the toxicology community rarely advises the use of glucagon as an antidote, for these reasons:
no proof of effectiveness
hard to source the doses required
commonly induces vomiting, with concomitant aspiration risk in the unprotected airway
risk of distraction from the delivery of other therapies (e.g. high-dose insulin as an antidote or supportive measures)
This page discusses glucagon as an an antidote, see Glucagon Therapy for an overview of glucagon pharmacology and other possible therapeutic uses
RATIONALE FOR GLUCAGON USE AS AN ANTIDOTE
From O'Connor et al (2003) in response to BestBET review by Boyd and Ghosh (2003):
[In toxicology an] evidence basis is often lacking and one therefore needs to rely on a combination of practical experience, case reports and assessment of biological plausibility. There is a sound theoretical basis for the use of glucagon in the cardiovascularly compromised patient who has taken a b blocker overdose. Glucagon activates adenyl cyclase and exerts an inotropic and chronotropic effect by a pathway that bypasses the b receptors.

Each of us has personal experience of the dramatic improvement in cardiovascular parameters that can occur following the administration of glucagon in this clinical situation.

Patients seldom take an overdose solely of a b blocker and the purist evidence base sought by Boyd is unlikely to be achievable. There is a wealth of clinical experience in support of administration of glucagon. Nobody would suggest that naloxone should not be used for opiate overdose yet the evidence base for its use is as flimsy as that of glucagon in b blocker overdose. We suggest that to attempt to undertake a randomised clinical trial of the use of glucagon in the compromised b blocker overdosed patient would be unethical.
PHARMACOLOGY
EVIDENCE
Cell and organ models (see Bailey, 2003)
catecholamine-like effects on animal organs first noted by Farah and Tuttle in 1960. These effects were not blocked by propanolol
Glick et al and Luchessi both suggested glucagon as a beta blocker antidote in 1968
Animal models
BB overdose: glucagon increased heart rate, no change in MAP (Kern et al, 1997)
CCB overdose: appeared to increase heart rate, cardiac output and reverse AV blocks in animal models (at least transiently), no change in mean arterial blood pressure (MAP)
no survival benefit in animal models
all small studies, unblinded with variable doses of glucagon
Human studies
no human studies evaluating the efficacy of glucagon in BB or CCB overdose
multiple case reports/ anecdotes reporting clinical improvement following glucagon administration (causation not established)
First case report for propanolol in NEJM 1971, first for verapamil in Lancet 1982
An interesting aside from 'The Short Coat' (also mentioned in Kerns, 2007):
"Nearly all studies examining glucagon in CCB toxicity were conducted prior to the availability of recombinant glucagon and used Eli Lilly's standard glucagon preparations instead… The standard preparation of glucagon, made from mammalian pancreatic extract, contained insulin (also from pancreatic cells) until recombinant glucagon was available in 1998. Some vials of glucagon, when analyzed by this study group at Carolinas Medical Center, contained 100 units of insulin. This was demonstrated in the study on HIE therapy in verapamil poisoning by Kline et al (1995)."
Thus, there is a possibility that any benefit seen from using these glucagon preparations may have been due to the insulin that was also present.
PRACTICAL ISSUES
Practical issues with glucagon as an antidote
no proof of effectiveness (see evidence above)
relatively expensive

~AUS$1,500 to treat a 70kg man for 4 hours

use in overdose will rapidly deplete hospital stores

very few Australian hospitals have sufficient stocks to treat a 70kg man for 4 hours (2% in Queensland according to Nissen et al, 2010)

induces vomiting (dose dependent, more likely with bolus doses)
High-dose euglycemic therapy is now used by most toxicologists base on case series and growing clinical experience – I am aware of only one low quality animal study comparing insulin (6/6 survived) vs glucagon (4/6 survived) in propanolol toxicity (Kerns et al, 1997)
risk of distraction from the delivery of other therapies (e.g. high-dose insulin as an antidote or supportive measures)
References and Links
LITFL
FOAM and other web resources
Journal articles
---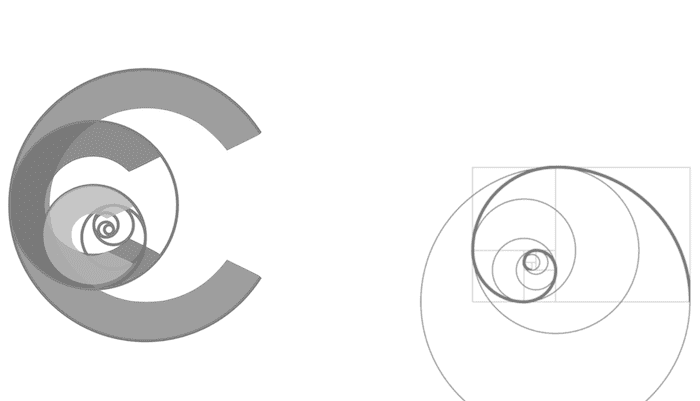 Chris is an Intensivist and ECMO specialist at the Alfred ICU in Melbourne. He is also a Clinical Adjunct Associate Professor at Monash University. He is a co-founder of the Australia and New Zealand Clinician Educator Network (ANZCEN) and is the Lead for the ANZCEN Clinician Educator Incubator programme. He is on the Board of Directors for the Intensive Care Foundation and is a First Part Examiner for the College of Intensive Care Medicine. He is an internationally recognised Clinician Educator with a passion for helping clinicians learn and for improving the clinical performance of individuals and collectives.
After finishing his medical degree at the University of Auckland, he continued post-graduate training in New Zealand as well as Australia's Northern Territory, Perth and Melbourne. He has completed fellowship training in both intensive care medicine and emergency medicine, as well as post-graduate training in biochemistry, clinical toxicology, clinical epidemiology, and health professional education.
He is actively involved in in using translational simulation to improve patient care and the design of processes and systems at Alfred Health. He coordinates the Alfred ICU's education and simulation programmes and runs the unit's education website, INTENSIVE.  He created the 'Critically Ill Airway' course and teaches on numerous courses around the world. He is one of the founders of the FOAM movement (Free Open-Access Medical education) and is co-creator of litfl.com, the RAGE podcast, the Resuscitology course, and the SMACC conference.
His one great achievement is being the father of three amazing children.
On Twitter, he is @precordialthump.
| INTENSIVE | RAGE | Resuscitology | SMACC