OVERVIEW
severe toxicity from mushrooms is rare in humans
most symptomatic presentations are a self-limiting gastroenteritis requiring supportive care only
lethal hepatotoxicity from Amanita mushrooms must be excluded
— very rare in Australia
— accounts for most mushroom related deaths worldwide
mushroom identification is very difficult and often impossible (e.g. unavailable, decomposing, cooked, partially digested)
EXPOSURE
usually when wild mushrooms are misidentified as an edible species
may present as clusters with more than one person poisoned
ASSESSMENT
EARLY ONSET (<6 HOURS)
Gastrointestinal, e.g. many mushroom species
toxic mechanisms uncertain
GI symptoms with onset 30min-3h and resolution in 6-24h
Cholinergic, e.g. Citocybe and Inocybe species
muscarine-mediated
30min-2h: cholinergic syndrome
Hallucinogenic, e.g. Psilocybin spp
psilocybin-mediated
onset in minutes: anxiety, mydriasis, ataxia, tacycardia, dyskinesia, hallucinations, delirium
Disulfram-like; e.g. Coprinus spp
coprine-mediated
<2h of mushroom ingestion with prior ethanol consumption, lasts 6 hours: N&V, flushing, tachycardia, sweating, chest pain
Glutaminergic, e.g. Amanita muscaria and panterina
30min-2h: delirium, dysphoria, drowsiness, haullcinations, myoclonus, hyperreflexia, seizures
Epileptogenic, e.g. Gyromitra spp
gyromitrin-mediated symptoms
<6h: GI symptoms
CNS symptoms: headache, ataxia, fatigue, nystagmus, tremor, bertigo, seizures (rare)
2-3 days: delayed hepatotoxicity (rare)
1-3 days after hepatotoxicity: hemolysis and methemoglobinaemia
Immunohaemolytic, e.g. Paxillus spp
<3h: GI symptoms
days: hemolytic anemia, immune-complex nephritis and renal failure
Pneumonic, e.g. inhalation of dried Lycoperdonosis spores
<6h: N&V, rhinitis
days: pneumonia
LATE ONSET (6-24 HOURS)
Hepatotoxic, e.g Amanita, Galerina and Lepiota spp
hepatotoxic cyclopeptides: amatoxins, phallotoxins and virotoxins
6-24h: GI symptoms
18-36h: transient improvement, asymptomatic transaminitis
2-6d: severe gastroenteritis, hepatic failure and pancreatitis
Erythromelagia
acromelic acids
24-72h onset, with resolution over 8 day sto 5 months: burining pain, redness and sweeling of hands and feet, exacerbated by heat and cold
VERY LATE ONSET (>24 HOURS)
Nephrotoxic, e.g. Cortinarius and A. smithiana spp
orellanine-mediated
24-36h: geadache, GI symptoms, flank pain progressing to interstitial nephritis and renal failure
Rhabdomyolysis, e.g. tricholoma and Russula spp
onset 24-72h: fatigue, myaligias, muscle weakness and myocarditis (very rare)
INVESTIGATIONS
guided by clinical assessment
check LFTs and renal function first if GI symptoms present >6 hours after exposure
consider: FBC, UEC, CMP, LFTs, coags, CK, glucose, ECG, blood gas and lactate
mycologist examination of mushroom samples
MANAGEMENT
Resuscitation
rarely necessary
life-threats include:
— gastroenteritis and hypovolemic shock
— seizures or coma
— cholinergic crisis
Supportive care and monitoring, may include:
neurological observations for seizures, coma and paralysis
delirium management
glucose monitoring
cardiac monitoring
rehydration and antiemetics
monitor LFTs for 48 hours if suspected cyclopeptide hepatotoxin
Decontamination
activated charcoal 50g (1g/kg in children) if onset of GI symptoms occurs >6 hours post-ingestion
Enhanced elimination
consider multi-dose activated charcoal if suspected cyclopeptide hepatoxicity as alpha-amantin undergoes enterohepatic circulation
Antidotes
cyclopeptide hepatoxicity (e.g. GI symptoms onset >6 hours or increasing transaminases)
— N-acetylcysteine
— penicilin 1 MU/kg/day
— silibinin 5 mg/kg IB over 1 hour then 20 mg/kg/day for up to 3 days
cholinergic syndrome — atropine
seizures due to Gyromitra mushrooms — pyridoxine (similar management to isonizid toxicity)
Disposition
discharge home if risk assessment does not predict severe toxicity and:
— asymptomatic, or
— early onset GI symptoms are resolving and patient is clinically well (check LFTs and renal function first if lasts >6 hours)
observe in hospital:
— significant symptoms
— risk assessment predicts potential for severe toxicity
admit to HDU/ ICU:
— coma or CNS dysfunction
— liver or renal failure (may require transfer to a specialist center)
---
References and Links
---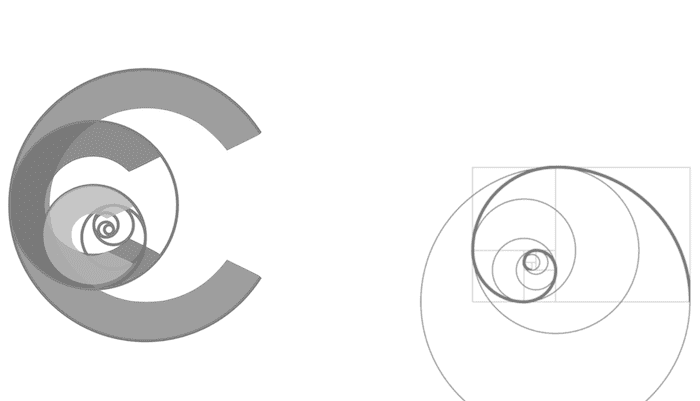 Chris is an Intensivist and ECMO specialist at the Alfred ICU in Melbourne. He is also a Clinical Adjunct Associate Professor at Monash University. He is a co-founder of the Australia and New Zealand Clinician Educator Network (ANZCEN) and is the Lead for the ANZCEN Clinician Educator Incubator programme. He is on the Board of Directors for the Intensive Care Foundation and is a First Part Examiner for the College of Intensive Care Medicine. He is an internationally recognised Clinician Educator with a passion for helping clinicians learn and for improving the clinical performance of individuals and collectives.
After finishing his medical degree at the University of Auckland, he continued post-graduate training in New Zealand as well as Australia's Northern Territory, Perth and Melbourne. He has completed fellowship training in both intensive care medicine and emergency medicine, as well as post-graduate training in biochemistry, clinical toxicology, clinical epidemiology, and health professional education.
He is actively involved in in using translational simulation to improve patient care and the design of processes and systems at Alfred Health. He coordinates the Alfred ICU's education and simulation programmes and runs the unit's education website, INTENSIVE.  He created the 'Critically Ill Airway' course and teaches on numerous courses around the world. He is one of the founders of the FOAM movement (Free Open-Access Medical education) and is co-creator of litfl.com, the RAGE podcast, the Resuscitology course, and the SMACC conference.
His one great achievement is being the father of three amazing children.
On Twitter, he is @precordialthump.
| INTENSIVE | RAGE | Resuscitology | SMACC