ARDS Literature Summaries
Acute Respiratory Distress Syndrome (ARDS) Literature Summaries
OVERVIEW
protective lung ventilation
open lung approach
prone positioning
high frequency oscillation ventilation (FHOV)
steroids
neuromuscular blockers
vasodilators
nutrition
fluid strategy
---
PROTECTIVE LUNG VENTILATION
Amato, M.B., et al (1998) "Effect of a protective-ventilation strategy on mortality in the acute respiratory distress syndrome" N Engl J Med 338:347-354 [Free Full Text]
single centre RCT (presumably unblinded)
n = 53
conventional ventilation (lowest PEEP to maintain oxygenation and TV 12mL/kg, normal PaCO2)
VS
protective ventilation (PEEP above the lowest inflection point on static pressure-volume curve, TV 6mL/kg, inspiratory pressures of < 20cmH2O above PEEP, permissive hypercapnia)
-> significant reduction in 28 day mortality
-> no change in hospital mortality
-> decreased barotraumas
-> decreased duration of MV
---
The Acute Respiratory Distress Syndrome Network (2000) "Ventilation with low volumes as compared with traditional tidal volumes for acute lung injury and acute respiratory distress syndrome" N Engl J Med 342:1301-1308 [Free Full Text]
MRCT
n = 861
traditional: TV 12mL/kg (plateau pressures of < 50cmH2O)
VS
protective: TV 6mL/kg (plateau pressure of < 30cmH2O)
-> significant reduction in duration of MV
-> reduction in in-hospital mortality
Commentary and criticisms:
— terminated early after the fourth interim analysis
— perhaps more of a study of plateau pressures that tidal volumes, as Pplat max was strictly adheered to
— used a well PEEP protocol
— possible practice misalignment and 'traditional' arm may not have had standard treatment (e.g. 10 mL/kg not 12)
---
OPEN LUNG APPROACH
Brower RG; National Heart, Lung, and Blood Institute ARDS Clinical Trials Network. Higher versus lower positive end-expiratory pressures in patients with the acute respiratory distress syndrome. N Engl J Med. 2004 Jul 22;351(4):327-36. [PMID 15269312]
ALVEOLI Study
MRCT
n = 549
patients with ALI or ARDS
high PEEP + lower FiO2 vs low PEEP + high FiO2
-> no improvement in survival
-> can use high or low levels of PEEP depending on clinician's preference (balancing oxygenation, reduction in deadspace, improved compliance VS barotrauma and hypotension)
criticism:
— confuses the issue by also have high and low tidal volumes
To add:
---
PRONE POSITIONING
Gattinoni L, et al; Prone-Supine Study Group. Effect of prone positioning on the survival of patients with acute respiratory failure. N Engl J Med. 2001 Aug 23;345(8):568-73. PMID: 11529210.
a prospective RCT with n = 304

-> 50-75% of patient have an improvement in oxygenation on turning prone (oxygenation increases in at least 60% of patients, with oxygenation ratios 34% higher)
-> response is sustained and results in a decreased requirement for PEEP and FiO2
-> proning has been shown to significantly increase oxygenation of ARDS patients
-> this did not translate into a significant short or long term benefits

Criticisms/ commentary:
— those randomised to prone ventilation only received 7 hours/day
— not powered for mortality
— prone ventilation was not instituted early in course of ALI/ARDS
— standard ventilation and weaning protocols were not used
— study only last 10 days
— numerous breaks in protocol
---
Sud S, et al. Prone ventilation reduces mortality in patients with acute respiratory failure and severe hypoxemia: systematic review and meta-analysis. Intensive Care Med. 2010 Apr;36(4):585-99. PMID: 20130832.
meta-analysis of 10 RCTs, n = 1,867
prone vs supine position with hypoxic respiratory failure
inclusion: adults, children, PF ratio < 300
exclusion: neonates
primary outcome = hospital mortality with regard to severity of hypoxaemia
secondary outcomes = duration of MV, ventilator free days to 28 days, adverse events…

-> significant decrease in mortality in those with PF ratio of < 100 (NNT 11)
-> increased oxygenation
-> reduced VAP
-> no effect on duration of mechanical ventilation
-> increased adverse effects: ETT obstruction, chest tube dislodgement, pressure ulcers
---
Abroug F, et al. An updated study-level meta-analysis of randomised controlled trials on proning in ARDS and acute lung injury. Crit Care. 2011;15(1):R6. PMC3222033.
meta-analysis of 7 RCTs, n= 1,675
prone versus supine position in patients with ALI/ARDS
overall did not reduce ICU mortality (OR = 0.91, 95% CI = 0.75 to 1.2; P = 0.39)
but did significantly reduced the ICU mortality in the 4 recent studies that enrolled only patients with ARDS (OR = 0.71; 95% CI = 0.5 to 0.99; P = 0.048; NNT = 11)
---
Guérin et al. Prone positioning in severe acute respiratory distress syndrome. N Engl J Med. 2013 Jun 6;368(23):2159-68. [PMID 23688302]
MCRCT n =466
patients with severe ARDS (PaO2/Fi02 ratio <150 mm Hg, with FiO2 of at least 0.6, PEEP at least 5 cmH2), and VT 6 ml/kg of IBW)
prone-positioning sessions of at least 16 hours duration (n=237) with the supine position (n=229)
primary outcome: 28-day mortality lower in the prone group (16% versus 32.8%; P<0.001; hazard ratio for death 0.39, 95% CI 0.25 to 0.63)
secondary outcomes:
— Unadjusted 90-day mortality lower with prone positioning (23.6% versus 41.0%; P<0.001; hazard ratio 0.44, 95% CI 0.29 to 0.67); NNT=6
— incidence of cardiac arrests higher in the supine group
— no difference in ICU LOS or other complications such as pneumothorax
— better oxygenation, lower oxygen requirements, and more ventilation-free days in prone group
commentary:
— highly select group: <15% of all patients with ARDS and <1/3 of screened patients with ARDS underwent randomization, almost 60% ineligible on the basis of exclusion criteria
— benefit may be because of long duration proning
— mortality among controls (32.8%) was similar to the mortality of 25 to 40% observed in various trials
---
Beitler JR, Shaefi S, Montesi SB, Devlin A, Loring SH, Talmor D, Malhotra A. Prone positioning reduces mortality from acute respiratory distress syndrome in the low tidal volume era: a meta-analysis. Intensive Care Med. 2014 Mar;40(3):332-41. PMC3976426.
Meta-analysis, 7 trials, n > 2100 in whom 1088 were proned
Results

Overall prone positioning was not associated with RR of death, but significant heterogeneity amongst studies
When stratified by low or high tidal volume, proning was associated with significant decreased risk of death in low Vt (< 8ml/kg) group only
Tidal volume accounted for over half of the heterogeneity in proning studies
High vs low PEEP strategies were not explored
---
HIGH FREQUENCY OSCILLATION VENTILATION (HFOV)
Young D, et al; OSCAR Study Group. High-frequency oscillation for acute respiratory distress syndrome. N Engl J Med. 2013 Feb 28;368(9):806-13. PMID: 23339638.
non-blinded intention-to-treat MC RCT
795 patients
HFOV versus usual care control group
outcomes:
-> all cause mortality at 28 days was 41.7% vs 41.1% (P=0.85 chi-square test)
Commentary and criticisms:
— less hemodynamic compromise, lower airway pressures than OSCILLATE and more protocol variation, possibly due to physician judgement limiting the harm from HFOV settings
— HFOV groups received more sedatives and muscle relaxants
Conclusion: no mortality difference at 1 month
---
Ferguson ND, et al; the OSCILLATE Trial Investigators and the Canadian Critical Care Trials Group. High-Frequency Oscillation in Early Acute Respiratory Distress Syndrome. N Engl J Med. 2013 Jan 22. PMID: 23339639.
non-blinded intention-to-treat MCRCT
548 new-onset, moderate-to-severe ARDS patients
HFOV vs low TV high PEEP controlled ventilation strategy
outcomes:
-> 47% vs 35% in-hospital mortality (RR 1.33, 95% CI 1.09 to 1.64)
-> were given more midazolam, more NMBs, more vasopressors
Commentary and criticisms:
— stopped early due to harm from HFOV
— HFOV strategy had high mean airway pressures – would a lower mean airway pressure strategy make a difference?
— groups similar at baseline, both had baseline recruitment manoeuvre to improve lung homogeneity
Conclusion: Increased mortality in ARDS patients treated with HFOV
---
STEROIDS
Meduri GU et al. Effect of prolonged methylprednisolone therapy in unresolving acute respiratory distress syndrome: a randomized controlled trial. JAMA. 1998 Jul 8;280(2):159-65. [PMID 9669790]
RCT
double blind (placebo controlled)
n = 24
inclusion criteria: severe ARDS who failed to improve by day 7 of respiratory failure
methylpredisolone VS placebo
-> reduction in ICU mortality
-> reduced oxygenation requirement
-> reduction in MODS score
– criticisms: small numbers, differences in baseline characteristics between groups.
---
National Heart, Lung, and Blood Institute Acute Respiratory Distress Syndrome (ARDS) Clinical Trials Network. Efficacy and safety of corticosteroids for persistent acute respiratory distress syndrome. N Engl J Med. 2006 Apr 20;354(16):1671-84. [PMID 16625008]
RCT
n = 180
randomised after 7-28 days
placebo VS methylprednisolone
-> no difference in 60 day mortality
-> increased death rate in those commenced on steroids after 2 weeks
-> no increase in nosocomial infections
-> trend towards increased neuromyopathy
-> increase in number of ventilator-free, ICU and free days in the first 28 days after treatment
---
Agarwal R, Nath A, Aggarwal AN, Gupta D. "Do glucocorticoids decrease mortality in acute respiratory distress syndrome? A meta- analysis." Respirology 2007;12:585-90.
-> current evidence does not support the efficacy of steroids in ARDS
---
Meduri G, Marik P, Chrousos G, Pastores S, Arlt W, Beishuizen A, et al. Steroid treatment in ARDS: a critical appraisal of the ARDS network trial and the recent literature. Intensive Care Med 2007
-> prolonged glucocorticoid treatment substantially and significantly improves meaningful patient-centered outcome variable and has a distinct survival benefit
---
Steinberg KP, Hudson LD, Goodman RB, Hough CL, Lanken PN, Hyzy R, Thompson BT, Ancukiewicz M; National Heart, Lung, and Blood Institute Acute Respiratory Distress Syndrome (ARDS) Clinical Trials Network. Efficacy and safety of corticosteroids for persistent acute respiratory distress syndrome. N Engl J Med. 2006 Apr 20;354(16):1671-84. PubMed PMID: 16625008. [Free Full Text]
MC RCT, n = 180
methylprednisolone for 14 days with taper versus placebo
results:

reduced shock symptoms
reduced ventilator days
improved pulmonary compliance
NO improvement in survival
increased mortality in patient who had had steroids > 14 days
increased neuromuscular weakness

What about steroids for ARDS prophylaxis? – increase in ARDS and subsequent mortality (weak trend)
---
NEUROMUSCULAR BLOCKERS
Papazian, L. et al (2010) "Neuromuscular Blockers in Early Acute Respiratory Distress Syndrome" NEJM 363:12 pages 1107-1116
MRCT (French study) – 20 ICU's
n = 340
cis-atracurim vs placebo in early severe ARDS for 48 hrs
inclusion criteria: intubated for hypoxic respiratory failure for less than 48 hours, ARDS (PF ratio < 150)
exclusion criteria: age < 18, no consent, already paralysed by infusion, pregnancy, increased ICP, severe COPD, fat, severe liver disease, bone marrow transplantation or chemo induced neutropenia, pneumothorax, expected duration of MV < 48 hrs, withdrawal of care imminent, 'other reasons = 10%" – primary outcome: 90 day mortality – secondary outcomes: 28 day mortality, outside ICU days, organ failure free days, barotraumas, ICU-acquired paresis, ventilator free days, ICU discharge -> no significant difference in 90 day mortality (as underpowered)
-> significant difference in mortality when looking at hazard ratio.
-> NNT = 7
-> suggestion of increased survival in the patients with lower P:F ratios
-> no difference in 28 day mortality
Cis-atracurium group:
-> had significantly more ventilator free days
-> less organ failure days
-> spend more days outside ICU
-> less pneumothoraces
-> no difference in ICU-acquired paresis!
Weaknesses
heaps assessed for eligibility
'others' excluded = 10%
seems like a quick wean
control group received open-label atracurium (received more but allegedly not significant)
underpowered given assumed a 50% mortality rate at it was actually 40% in control group.
---
VASODILATORS
---
NUTRITION
---
FLUID STRATEGY
National Heart, Lung and Blood Institute Acute Respiratory Distress Syndrome (ARDS) Clinical Trials Network. Comparison of two fluid-management strategies in acute lung injury. N Engl J Med. 2006 Jun 15;354(24):2564-75. [PMID 16714767]
RCT
n = 1000
conservative VS liberal fluid strategy
-> no difference in 60 day mortality
-> in conservative group: improved respiratory function, reduced duration of MV, no increase in non-pulmonary failures
criticisms: high exclusion rate (no CHF, young patients), patients enrolled @ 24 hours
-> what to do early in admission is unanswered
---
Taylor, R.W. et al Low-dose inhaled nitric oxide in patients with acute lung injury: a randomized controlled trial. JAMA. 2004 Apr 7;291(13):1603-9. [PMID 15069048]
MRCT
n = 385
5 ppm of NO VS placebo
-> improved oxygenation
-> no reduction in mortality
-> no reduction in MV
---
MORTALITY
Wang CY, Calfee CS, Paul DW, Janz DR, May AK, Zhuo H, Bernard GR, Matthay MA, Ware LB, Kangelaris KN. One-year mortality and predictors of death among hospital survivors of acute respiratory distress syndrome. Intensive Care Med. 2014 Mar;40(3):388-96. PMC3943651.
Prospective MC cohort study

Causes of death and risk factors amongst > 640 patients with ARDS / ALI

Results

"Gap" in mortality from hospital (24%) to 1 year (41%) and 2 year (54%)

i.e. over half of patients that survive to hospital discharge following ARDS / ALI have died within 2 years

Independent risk factors for death at 1 year:
Age, severe comorbidities (HIV, metastatic cancer, haematological malignancy, non-mets cancer, chronic renal disease), not living at home before hospital, hospital LOS
Factors not associated with 1 year outcome in hospital survivors:
ICU LOS, severity of illness, organ failures

Interpretation

over half of the mortality of ARDS at 2 years is due to the coexistent burden of disease
---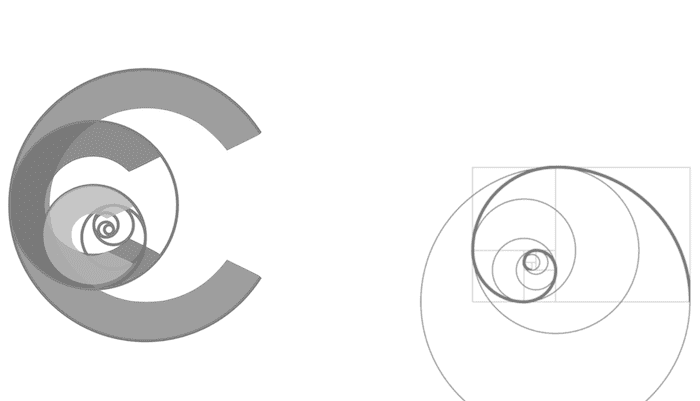 Chris is an Intensivist and ECMO specialist at the Alfred ICU in Melbourne. He is also a Clinical Adjunct Associate Professor at Monash University. He is a co-founder of the Australia and New Zealand Clinician Educator Network (ANZCEN) and is the Lead for the ANZCEN Clinician Educator Incubator programme. He is on the Board of Directors for the Intensive Care Foundation and is a First Part Examiner for the College of Intensive Care Medicine. He is an internationally recognised Clinician Educator with a passion for helping clinicians learn and for improving the clinical performance of individuals and collectives.
After finishing his medical degree at the University of Auckland, he continued post-graduate training in New Zealand as well as Australia's Northern Territory, Perth and Melbourne. He has completed fellowship training in both intensive care medicine and emergency medicine, as well as post-graduate training in biochemistry, clinical toxicology, clinical epidemiology, and health professional education.
He is actively involved in in using translational simulation to improve patient care and the design of processes and systems at Alfred Health. He coordinates the Alfred ICU's education and simulation programmes and runs the unit's education website, INTENSIVE.  He created the 'Critically Ill Airway' course and teaches on numerous courses around the world. He is one of the founders of the FOAM movement (Free Open-Access Medical education) and is co-creator of litfl.com, the RAGE podcast, the Resuscitology course, and the SMACC conference.
His one great achievement is being the father of three amazing children.
On Twitter, he is @precordialthump.
| INTENSIVE | RAGE | Resuscitology | SMACC