Neuromuscular Blockade in ARDS
Reviewed revised 2 August 2014
OVERVIEW
The use of neuromuscular blockade in acute respiratory distress syndrome (ARDS) is controversial
Renewed interest since the French ACURASYS trial in 2010
RATIONALE
benefits of controlled ventilation need to be weighed against the longer term harm from neuromuscular weakness and drug adverse effects
PROS AND CONS
Advantages
NNT of 7 for 90d mortality when adjusted for baseline in imbalance in ACURASYS
also decreased MV days, less organ failure and more ICU free days
less pneumothoraces (barotraumas)
no increase in amount of critical illness polyneuropathy in ACURASYS trial
cheap
simple
easy to titrate (neuromuscular monitoring)
decreases the amount of sedation required to tolerate ventilation strategy (permissive hypercapnoea)
NMBAs are also thought to have an anti-inflammatory effect, including attenuation of interleukin-6 and 8 expression
improved ventilator synchrony with decreased ventilator-induced lung injury, and improve oxygenation due to lower oxygen consumption
Disadvantages
awareness and increased risk of PTSD (need use of a depth of sedation monitor)
extra intervention
most beneficial in sickest patients
study underpowered as assumed mortality rate was 50% (actually 40% in control group)
drug side-effects (e.g. histamine release with hypotension, bronchospasm, urticaria due to cis-atracurium)
associated with ICU-acquired weakness in other studies
unable to assess neurological status
EVIDENCE
Papazian L. et al Neuromuscular blockers in early acute respiratory distress syndrome. N Engl J Med. 2010 Sep 16;363(12):1107-16. PMID: 20843245
aka ACURASYS trial
MC RCT (French study) – 20 ICU's
n = 340
cis-atracurim vs placebo in early severe ARDS for 48 hrs
inclusion criteria:
— intubated for hypoxic respiratory failure for less than 48 hours, ARDS (PF ratio < 150)
exclusion criteria:
— age < 18, no consent, already paralysed by infusion, pregnancy, increased ICP, severe COPD, fat, severe liver disease, bone marrow transplantation or chemo induced neutropenia, pneumothorax, expected duration of MV < 48 hrs, withdrawal of care imminent, 'other reasons' = 10%
primary outcome: 90 day mortality
secondary outcomes: 28 day mortality, outside ICU days, organ failure free days, barotraumas, ICU-acquired paresis, ventilator free days, ICU discharge
Strengths of study
-> no significant difference in 90 day mortality (as underpowered)
-> significant difference in mortality when adjusted for the pre-specified covariates of baseline PaO2:FiO2, Simplified Acute Physiology II score, and plateau pressure (NNT = 7)
-> suggestion of increased survival in the patients with lower P:F ratios
-> no difference in 28 day mortality
Cis-atracurium group:
-> had significantly more ventilator free days
-> less organ failure days
-> spend more days outside ICU
-> less pneumothoraces
-> no difference in ICU-acquired paresis!
Weaknesses of study
'others' excluded = 10%
underpowered given assumed a 50% mortality rate at it was actually 40% in control group
used censored 90-d mortality rate (i.e. mortality in hospital within 90 days, not true 90d mortality)
weakness was not assessed 1 week post-desedation as described in the pre-existing literature
effectiveness of neuromuscular blockade was not confirmed
true blinding is unlikely as non-paralysed patients will trigger the ventilator
how ventilator dyssyncrony was dealt with was not addressed
cannot be certain that the neuromuscular blockade was the factor (other drug effect? e.g. anti-inflammatory)
may not be generalisable to other neuromuscular blockers, or to later in the course of illness
CONCLUSION
this trial has reawakened the use of neuromuscular blockade in severe the management of ARDS
Using NMBs in early, severe ARDS for 48 hours with use of a depth of sedation/anaesthesia monitor appears to be an acceptable, safe and possibly beneficial approach
References and Links
Journal articles
---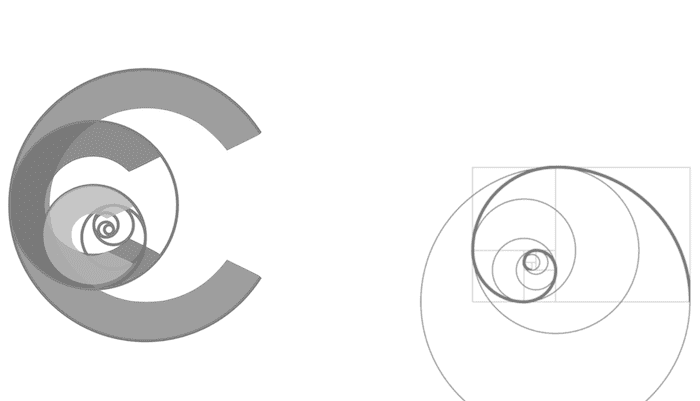 Chris is an Intensivist and ECMO specialist at the Alfred ICU in Melbourne. He is also a Clinical Adjunct Associate Professor at Monash University. He is a co-founder of the Australia and New Zealand Clinician Educator Network (ANZCEN) and is the Lead for the ANZCEN Clinician Educator Incubator programme. He is on the Board of Directors for the Intensive Care Foundation and is a First Part Examiner for the College of Intensive Care Medicine. He is an internationally recognised Clinician Educator with a passion for helping clinicians learn and for improving the clinical performance of individuals and collectives.
After finishing his medical degree at the University of Auckland, he continued post-graduate training in New Zealand as well as Australia's Northern Territory, Perth and Melbourne. He has completed fellowship training in both intensive care medicine and emergency medicine, as well as post-graduate training in biochemistry, clinical toxicology, clinical epidemiology, and health professional education.
He is actively involved in in using translational simulation to improve patient care and the design of processes and systems at Alfred Health. He coordinates the Alfred ICU's education and simulation programmes and runs the unit's education website, INTENSIVE.  He created the 'Critically Ill Airway' course and teaches on numerous courses around the world. He is one of the founders of the FOAM movement (Free Open-Access Medical education) and is co-creator of litfl.com, the RAGE podcast, the Resuscitology course, and the SMACC conference.
His one great achievement is being the father of three amazing children.
On Twitter, he is @precordialthump.
| INTENSIVE | RAGE | Resuscitology | SMACC