Reviewed and revised 22 December 2015; co-authored by  Jack Iwashyna (@iwashyna) who provided the analysis of the Amato et al, 2015 trial
OVERVIEW
Driving pressure has been suggested by Amato and colleagues to be the key variable for optimisation when performing mechanical ventilation in patients with acute respiratory distress syndrome (ARDS)
Driving pressure (ΔP) is the ratio of tidal volume to (static) respiratory system compliance ; i.e. ΔP = VT/CRS
Driving pressure (ΔP) can be calculated at the bedside as plateau pressure minus positive end-expiratory pressure (Pplat – PEEP)
RATIONALE
Clinical need
Protective lung ventilation strategies and 'open lung' approaches are associated with less ventilator-induced lung injury (VILI), improved oxygenation and improved outcomes
Important components of these strategies all decrease stress on the lung:

lower tidal volumes
lower plateau pressure
higher PEEP

However, clinical trials have found conflicting responses to the manipulation of these separate components of lung protection and when the optimization of one component negatively affects another it is often unclear at the bedside which is preferred
Physiology
Normalised target tidal volumes to predicted body weight (PBW), as per the ARDSNet ventilation strategy, does not take into account the varying proportion of lung that is not available for ventilation in ARDS ('baby lung' concept)
The decrease in available lung for ventilation manifests as a decrease in respiratory system compliance (CRS)
If two lungs are the same size, but the first lung has lower CRS, a delivered tidal volume calculated according to PBW will cause more mechanical stress in the first lung than the more compliant second lung
Thus normalizing VT to CRS and using the ratio as an index to indicate the "functional" size of the lung may provide a better predictor of outcomes in patients with ARDS than VT alone
This ratio is termed the driving pressure (ΔP = VT/CRS) and can be routinely calculated for patients who are not making inspiratory efforts as the plateau pressure minus positive end-expiratory pressure (ΔP = Pplat – PEEP)
EVIDENCE
Amato et al, NEJM 2015
Retrospective analysis of previously prospectively collected patient-level RCT data
n=3,562 patients from 9 major previously reported ARDS trials
Methods

Driving pressure was calculated as ΔP =Pplat – PEEP (if no inspiratory effort) and was averaged over the first 24h post-randomization
A customized risk-adjustor was used to control for differences in risk-of-death to see which variable best explained the mortality pattern
the first analysis used a standard risk analysis with multivariate adjustments and multilevel mediation analysis to ask: "can changes in driving pressure explain who received the mortality benefits of alternative ventilation strategies?"
In a second analysis, patients were divided into quintiles differing in combination of PEEP, Pplat and ΔP, testing to see which was more consistently associated with trends in mortality

Outcomes

In the first analysis, driving pressure (ΔP) was a better predictor of mortality than Compliance or VT: "ΔP mediated 75% of the benefits due to treatment-group assignment in the VT trials (P=0.004 for the average causal mediation effect) and 45% of these benefits in the PEEP trials (P = 0.001)."
In the second analysis, across quintiles:
| | | | |
| --- | --- | --- | --- |
| PPlat | PEEP | ΔP | Mortality |
| rising | same | rising | rising |
| rising | rising | same | same |
| same | rising | falling | falling |
Commentary and criticisms:

Although an elegant epidemiologic examination of physiology, a secondary re-analysis of RCTs does not equal an RCT!
Calculated driving pressure (ΔP) is a post-randomization variable, so if making inspiratory efforts or Pplat contains information about response to therapy, then ΔP is confounded
If the findings are valid, does this mean we should set Pplat as high as we want as long my ΔP is low? Conversely, does this mean a low Pplat but with quite low PEEP harms patients?
It is unclear if 'improving' driving pressure using an open lung approach (high PEEP and lung recruitment manoeuvres) would improve patient outcomes
CONCLUSION
Driving pressure is elegant concept that promises to simplify the optimisation of mechanical ventilation in patients with ARDS by providing lung-protective ventilatory strategy that is adapted to the size of the aerated lung
However the use of driving pressure is yet to be subjected to a high quality randomised controlled trial confirming its clinical utility and safety
References and Links
LITFL
Journal articles
Amato MB, Meade MO, Slutsky AS. Driving pressure and survival in the acute respiratory distress syndrome. The New England journal of medicine. 372(8):747-55. 2015. [pubmed] [free full text] [letters]
Borges JB, Hedenstierna G, Larsson A, Suarez-Sipmann F. Altering the mechanical scenario to decrease the driving pressure. Critical care (London, England). 19:342. 2015. [pubmed] [free full text]
Loring SH, Malhotra A. Driving pressure and respiratory mechanics in ARDS. The New England journal of medicine. 372(8):776-7. 2015. [pubmed] [free full text]
FOAM and web resources
---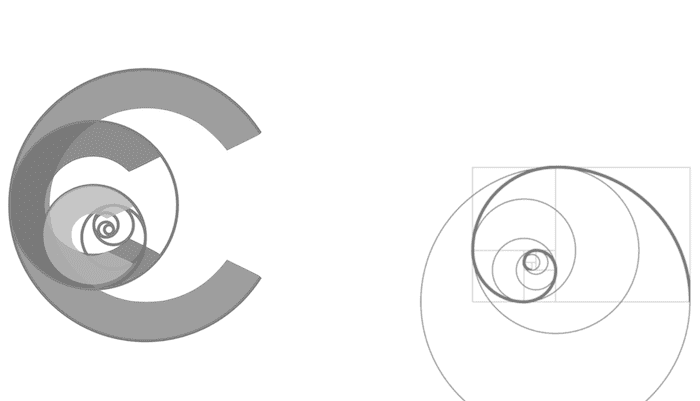 Chris is an Intensivist and ECMO specialist at the Alfred ICU in Melbourne. He is also a Clinical Adjunct Associate Professor at Monash University. He is a co-founder of the Australia and New Zealand Clinician Educator Network (ANZCEN) and is the Lead for the ANZCEN Clinician Educator Incubator programme. He is on the Board of Directors for the Intensive Care Foundation and is a First Part Examiner for the College of Intensive Care Medicine. He is an internationally recognised Clinician Educator with a passion for helping clinicians learn and for improving the clinical performance of individuals and collectives.
After finishing his medical degree at the University of Auckland, he continued post-graduate training in New Zealand as well as Australia's Northern Territory, Perth and Melbourne. He has completed fellowship training in both intensive care medicine and emergency medicine, as well as post-graduate training in biochemistry, clinical toxicology, clinical epidemiology, and health professional education.
He is actively involved in in using translational simulation to improve patient care and the design of processes and systems at Alfred Health. He coordinates the Alfred ICU's education and simulation programmes and runs the unit's education website, INTENSIVE.  He created the 'Critically Ill Airway' course and teaches on numerous courses around the world. He is one of the founders of the FOAM movement (Free Open-Access Medical education) and is co-creator of litfl.com, the RAGE podcast, the Resuscitology course, and the SMACC conference.
His one great achievement is being the father of three amazing children.
On Twitter, he is @precordialthump.
| INTENSIVE | RAGE | Resuscitology | SMACC