CLASS
A dihydropyridine calcium channel blocker
INDICATIONS
Acute hypertensive crisis
Perioperative BP control
ADMINISTRATION / DOSING
Intravenous (IV)
Infusion: Comes neat, 50 mg in 100 mL (0.5 mg/mL)

Start infusion at 1-2 mg/h, doubling every 90 seconds until BP target achieved

The most common maintenance dose is 4-6 mg/h
Peak BP effect of 2-10 min after initiation
As BP target approaches, slow adjustment rate down to every 5-10 min
MAX infusion rate of 32 mg/h

Infusion duration/rate may be limited by lipid emulsion

There is no experience in using clevidipine in the paediatric population
There is no experience with the use of clevidipine for greater than 72 hours
MECHANISM OF ACTION
Vasoselective (arterioles), short-acting, dihydropyridine, L-type calcium channel antagonist
Studies suggest action on arterial blood pressure and sparing of venous capacitance vessels (unlike GTN and SNiP)
Also acts on coronary artery smooth muscle to reduce vascular resistance and myocardial oxygen requirements
Minimal effect on myocardial cells
Ultra-short onset of action
PHARMACEUTICS
Excipients: soya oil, glycerol, egg lecithin, oleic acid, disodium acetate, water for injection and sodium hydroxide for pH
Store at 2-8oC, protect from light
Supplied in glass vials with a grey silicone butyl-elastomer stopper
Clevidipine is a white to off-white powder, and it is practically insoluble in water
pH of 6.0-8.0
0.2 g of lipid per 1 mL
PHARMACOKINETICS
Absorption

Bioavailability is close to 100%
Peak plasma levels are achieved at ~1.3 hours post PO dose

Distribution

>99.5% protein bound
Steady-state Vd of 0.17 L/kg

Metabolism

Rapid metabolism by hydrolysis primarily by esterases in the blood and extravascular tissues (unlikely to be affected by hepatic and/or renal disease)
Primary metabolite is the carboxylic acid (inactive) and formaldehyde (the production of which at the max infusion of 32 mg/h is at least several hundred times less than endogenous formation)
Carboxylic acid is then further metabolised by glucuronidation or oxidation to a pyridine derivative
No effect on the P450 enzyme system

Elimination

Clearance of the primary metabolite is 0.03 L/h/kg with metabolite terminal T1/2 of ~9 hours
T1/2: 1 min / Terminal T1/2 of 15 min
83% of drug excreted in urine and faeces, with major fraction of ~63-74% in the urine
PHARMACODYNAMICS
CVS

Dose-dependent reduction in systemic vascular resistance
No effect on venous capacitance vessels, thus no change in cardiac preload
Reflex tachycardia
Coronary artery vasodilator
Increased rates of atrial fibrillation in post-operative patients

RESP

Unknown effects on pulmonary vascular resistance

CNS:

May cause a headache, nausea

GIT

Calcium channel blockers are known to decrease gut motility and cause constipation

GUT

Calcium channel blockers are known to decrease renovascular resistance

OTHER
CONTRAINDICATIONS
Patients with defective lipid metabolism such as pathologic hyperlipaemia, lipoid nephrosis, or acute pancreatitis from hyperlipidaemia
Allergies to soybeans, soy products, egg or egg products
Caution with severe aortic stenosis (as with any anti-hypertensive infusions) may reduce myocardial oxygen delivery
INTERACTIONS
Clopidogrel – may result in a reduction of the antiplatelet effect
Lacosamide – in combination with any calcium channel blocker may prolong PR interval
Digoxin – in combination with any calcium channel blocker may result in complete heart block
Dantrolene – in combination with any calcium channel blocker may result in severe hyperkalaemia
Epirubicin – in combination with any calcium channel blocker may increase the risk of heart failure
EVIDENCE
ACCELERATE Trial (2013): Intracerebral haemorrhage (ICH) (surgical and non-surgical patients) pilot study looking at the effectiveness of monotherapy with clevidipine in maintaining blood pressure targets. It was an effective monotherapy agent, BP targets were met within 5 minutes.
ECLIPSE Trial (2008): Perioperative cardiac surgery blood pressure management comparing clevidipine, nitroglycerin, sodium nitroprusside, and nicardipine. Data analysed from three prospective, randomised, open-label, parallel comparison studies. 61 medical centres, 1512 patients included. No difference in myocardial infarction, stroke, or renal dysfunction; no difference in mortality for clevidipine, nitroglycerin or nicardipine. Mortality was significantly increased for sodium nitroprusside patients compared with clevidipine.
---
References and links
LITFL
References
---
[cite]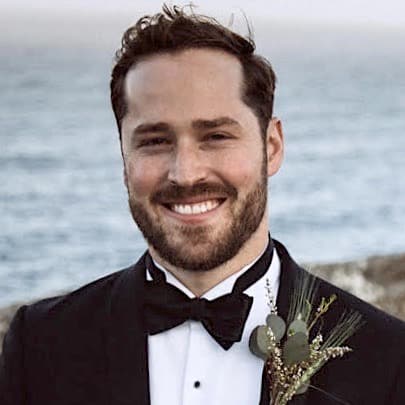 ICU Advanced Trainee BMedSci [UoN], BMed [UoN], MMed(CritCare) [USyd] from a broadacre farm who found himself in a quaternary metropolitan ICU. Always trying to make medical education more interesting and appropriately targeted; pre-hospital and retrieval curious; passionate about equitable access to healthcare; looking forward to a future life in regional Australia. Student of LITFL.