CLASS OF DRUG
Fluorinated bis-triazole
Anti-fungal agent
PHARMACEUTICS
Tablets of 50, 100, 150, and 200 mg
Powder for oral suspension (10 and 40 mg/mL)
IV solutions containing 2 mg/mL in saline and in dextrose solution
DOSING
Oral and IV (equivalent dosing); infuse over 10-30 minutes
Dosage of 100–800 mg/day (3-12 mg/kg) for 7-14 days depending on the indication (8 weeks for cryptococcosis)

150mg PO single dose for candidal balanititis or vaginal candidiasis
150mg PO every 72h for 3 doses then weeky for 6 months for recurrent candidal vulvovaginitis
50mg PO daily for 7-14d for oropharyngeal candidiasis
50-100 mg IV/PO daily for 14-30d for serious mucosal candidiasis (e.g. oesophagitis, non-invasive bronchopulmonary infection, candiduria)
50mg PO daily for 2-4 weeks for tinea (up to 6 weeks for tinea pedis)
50-400 mg (3-12 mg/kg) daily for prevention in immunosuppressed (e.g. neutropenia, bone-marrow transplant)
200 mg PO daily for secondary prevention of crytpococcal meningitis in patients with HIV
400-800 mg (6-12 mg/kg) then 200-400 mg (3-6 mg/kg) IV/PO daily for invasive candidiasis and cryptococcal infections (adjust dose and duration to severity and response to treatment, minimum 8 weeks for cryptococall meningitis)
INDICATIONS
Candidiasis (except C. krusei; C.glabrata)

Mucocutaneous (balanitis, vulvovaginal, other mucosal)
Dermal (tinea pedia, corporis, cruris)
Invasive/ systemic infections

Cryptococcal meningitis (treatment and secondary prophylaxis)
Pityriasis versicolor
Prevention of fungal infections in immunocompromised pateints
CONTRA-INDICATIONS / PRECAUTIONS
Known hypersensitivity
QT prolongation
Acute porphyrias
Precautions
Renal disease: Decrease the dose and/or extend dosing interval
Risk factors for QT prolongation
MECHANISM OF ACTION
Azoles are fungistatic agents that impair the synthesis of ergosterol in fungal cell membranes leading to their disruption.

Azoles inhibit 14-α-sterol demethylase, a CYP and the product of the gene ERG11
the toxic product 14α-methyl-3,6-diol accumulates leading to growth arrest, probably by disrupting the close packing of phospholipid acyl chains and membrane-bound enzyme systems

Fluconazole is active against yeast including Candida species (except C. krusei; C.glabrata), Cryptococcus neoformans, Blastomyces, Histoplasma, and Coccidioides spp.

Fluconazole is not effective against filamentous fungi (e.g. Aspergillus spp.; Mucormycosis)
no antibacterial or anti- protozoal activity.
PHARMACOKINETICS
A: rapid oral absorption (peak levels at 1-2h) with complete bioavailability (>90%) unaffected by food or gastric pH
D: high water solubility and good CSF penetration (reaches 50-90% of plasma concentrations) and other body fluids; 12% plasma protein bound
M: hepatic metabolism by cytochrome P450 isoenzymes (10% of elimination)
E: 90% renally excreted; t1/2 25-30h
DRUG-DRUG INTERACTIONS (DDIs)
Numerous potential drug interactions related to:
CYP3A4 and CYP2C9 inhibition

May alter levels of phenytoin, benzodiazepines, terfenadine, rifampicin, cyclosporine, tacrolimus, sirolimus, warfarin
However, fluconazole has the least effect of all azoles on hepatic microsomal enzymes

QT prolongation

e.g. ciprofloxacin, erythromycin, metoclopramide, ondansetron, amiodarone
PREGNANCY/ LACTATION
category B3 drug (avoid use in pregnancy if possible)
Likely enters breast milk (avoid if possible)
ADVERSE EFFECTS
Hypersensitivity
GI symptoms: Nausea, vomiting, abdominal pain, diarrhoea (<5%)
QT interval prolongation and Torsades de pointes
Hepatoxicity: dose-related liver function tests abnormalities; rarely hepatic failure
Blood dyscrasias: Anaemia, Leukopenia, Thrombocytopenia
Dylipidemia
Antimicrobial resistance: fluconazole-resistant moulds or yeasts may develop
Reversible alopecia with prolonged therapy
Skin: urticaria, Stevens-Johnson syndrome / toxic epidermal necrolysis, Photosensitivity reactions (more common in children), alopecia
Angioedema
OTHER
Azole resistance can result from:
ERG11 mutations in C. albicans
Overexpression of ABC and/or major facilitator superfamily transporters that increase azole efflux in C. albicans and C. glabrata
C5,6 sterol desaturase gene ERG3 mutations in some species result in the accumulation of less toxic sterols
Primary azole resistance (e/g/ decreased ergosterol concentrations and increased azole export) occurs in some species such as A. fumigatus
REFERENCES
FOAM and web resources
Journal articles and textbooks
Brunton, L., Hilal-Dandan, R., Knollman, B. (2017). Goodman and Gilman's The Pharmacological Basis of Therapeutics, 13th Edition. United States: McGraw-Hill Education. Ch 61.
Dockrell, H., Goering, R., Chiodini, P. L., Zuckerman, M. (2018). Mims' Medical Microbiology and Immunology. United Kingdom: Elsevier. Ch 34.
---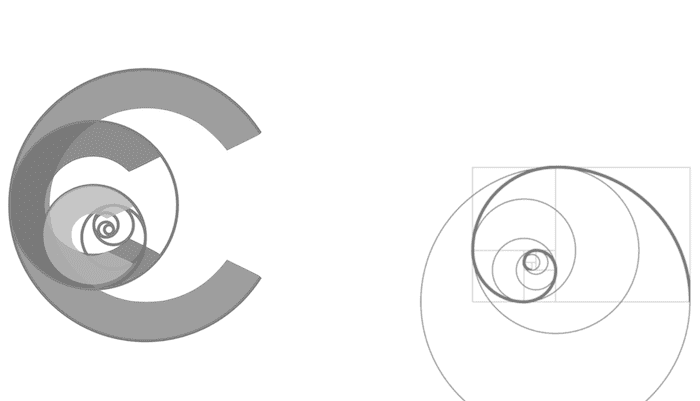 Chris is an Intensivist and ECMO specialist at the Alfred ICU in Melbourne. He is also a Clinical Adjunct Associate Professor at Monash University. He is a co-founder of the Australia and New Zealand Clinician Educator Network (ANZCEN) and is the Lead for the ANZCEN Clinician Educator Incubator programme. He is on the Board of Directors for the Intensive Care Foundation and is a First Part Examiner for the College of Intensive Care Medicine. He is an internationally recognised Clinician Educator with a passion for helping clinicians learn and for improving the clinical performance of individuals and collectives.
After finishing his medical degree at the University of Auckland, he continued post-graduate training in New Zealand as well as Australia's Northern Territory, Perth and Melbourne. He has completed fellowship training in both intensive care medicine and emergency medicine, as well as post-graduate training in biochemistry, clinical toxicology, clinical epidemiology, and health professional education.
He is actively involved in in using translational simulation to improve patient care and the design of processes and systems at Alfred Health. He coordinates the Alfred ICU's education and simulation programmes and runs the unit's education website, INTENSIVE.  He created the 'Critically Ill Airway' course and teaches on numerous courses around the world. He is one of the founders of the FOAM movement (Free Open-Access Medical education) and is co-creator of litfl.com, the RAGE podcast, the Resuscitology course, and the SMACC conference.
His one great achievement is being the father of three amazing children.
On Twitter, he is @precordialthump.
| INTENSIVE | RAGE | Resuscitology | SMACC