Reviewed and revised 24 May 2014
OVERVIEW
anti-fibrinolytic agent with many uses in preventing haemorrhage that rose to prominence following the CRASH-2 study showing a mortality benefit in trauma patients
CLASS
anti-fibrinolytic derivative of lysine
MECHANISM OF ACTION
interferes with the normal fibrinolysis process
competitive inhibits activation of plasminogen through reversible interactions with lysine-binding sites on the enzyme
non-competitively inhibits plasmin at higher concentrations
10-fold greater potency than aminocaproic acid in vitro
PHARMACEUTICS
injection: clear, colourless solution, 500mg in 5ml
tablets: 500mg
syrup: 100mg/mL
5% mouthwash can be made by crushing a 500mg tablet and dissolving in 10 mL of water immediately before use
DOSE
PO: 1g Q6h for 3-4d for menorrhagia
IV: 20mg/kg over 5min; in trauma 1g over 10 min then 1g over 8h IV
TOPICAL: pledgets/ gauze soaked in IV solution can be applied to sites of epistaxis
10 mL of 5% mouthwash held in mouth near bleeding site for exactly 2 minutes (no gargling), 5 times daily for 7 days (if needed)
decrease in renal impairment, no change need in hepatic impairment
INDICATIONS
decrease peri-operative bleeding (e.g. prior to repeat cardiac surgery, total knee arthroplasty and total hip arthroplasty)
reverse thrombolytic therapy
menorrhagia
dental bleeding (treatment, also prevention for dental extraction in hemophilia)
epistaxis
hemoptysis
hyphaema (decrease rates of rebleeds)
hereditary angioneurotic oedema
hemorrhagic shock (trauma, surgical hemorrhage and obstetric hemorrhage)
adjunctive therapy for NOACs (benefit uncertain)
CONTRA-INDICATIONS
May include:
Active intravascular clotting (contraindicated)
Subarachnoid hemorrhage, (may increase cerebral ischaemic complications)
Hypersensitivity to tranexamic acid
Upper renal tract bleeding,(relatively contraindicated due to the possibility of clot retention)
Caution in patients at risk of thrombotic complications, e.g. procoagulant disorders, previous DVT / PE, (increases risk of thrombotic adverse effects)
PREGNANCY
ADVERSE EFFECTS
myopathy
hypotension (usually with rapid IV injection)
intravascular thrombosis
thrombin time increases
GI disturbance (N&V, diarrhoea, dyspepsia) when taken orally
allergic reactions (rare)
disturbance of colour vision
PHARMACOKINETICS
Absorption – oral bioavailability 34%
Distribution — no albumin binding, 3% plasma protein binding at therapeutic levels (due to binding plasmin)
Metabolism – minimal
Elimination – renal t1/2 = 2 hrs; >90% eliminated at 24h following an IV bolus
EVIDENCE
Trauma
Cardiac surgery
-> decreases transfusion rate in cardiac surgery & no difference in re-operation rates
-> no change in outcome
BART – blood conservation using antifibrinolytics, NEJM 2008 358(22)
Aprotinin vs epsilon-aminocaproic acid vs tranexamic acid
Aprotinin increased risk of death (absolute 2%), from cardiogenic shock / CHF / MI (x2), from stroke (?), renal failure (not significant)
Only trend in reduced bleeding with Aprotinin
Study ceased early
Aprotinin (Trasylol) withdrawn from market by Bayer
AN APPROACH
use as part of massive transfusion protocol and in bleeding trauma patients
may be used in cardiac surgery
useful for epistaxis, dental bleeding and menorrhagia
---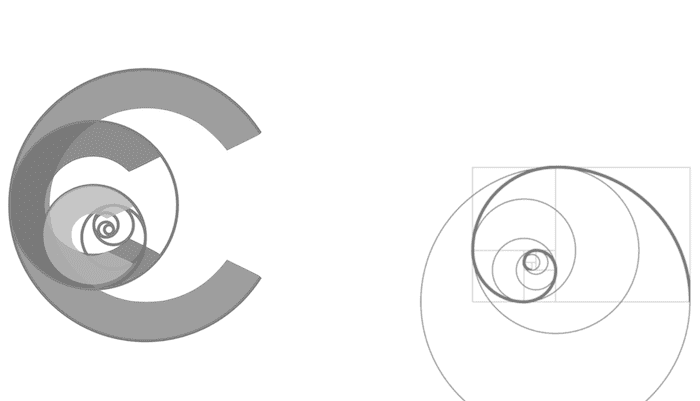 Chris is an Intensivist and ECMO specialist at the Alfred ICU in Melbourne. He is also a Clinical Adjunct Associate Professor at Monash University. He is a co-founder of the Australia and New Zealand Clinician Educator Network (ANZCEN) and is the Lead for the ANZCEN Clinician Educator Incubator programme. He is on the Board of Directors for the Intensive Care Foundation and is a First Part Examiner for the College of Intensive Care Medicine. He is an internationally recognised Clinician Educator with a passion for helping clinicians learn and for improving the clinical performance of individuals and collectives.
After finishing his medical degree at the University of Auckland, he continued post-graduate training in New Zealand as well as Australia's Northern Territory, Perth and Melbourne. He has completed fellowship training in both intensive care medicine and emergency medicine, as well as post-graduate training in biochemistry, clinical toxicology, clinical epidemiology, and health professional education.
He is actively involved in in using translational simulation to improve patient care and the design of processes and systems at Alfred Health. He coordinates the Alfred ICU's education and simulation programmes and runs the unit's education website, INTENSIVE.  He created the 'Critically Ill Airway' course and teaches on numerous courses around the world. He is one of the founders of the FOAM movement (Free Open-Access Medical education) and is co-creator of litfl.com, the RAGE podcast, the Resuscitology course, and the SMACC conference.
His one great achievement is being the father of three amazing children.
On Twitter, he is @precordialthump.
| INTENSIVE | RAGE | Resuscitology | SMACC