Reviewed and revised 25 August 2016
CLASS
MECHANISM OF ACTION
selective alpha 2 agonist in CNS

8 times more selective than clonidine)
binds all 3 subtypes of alpha2 receptor (A, B, C)

Sedation

reduces sympathetic activity and agitation, causing a state resembling the non-REM phase of sleep without impairing cognitive function
sedation is induced by inhibition of noradrenergic activity  via activation of alpha-2 receptors at the locus coeruleus
produces a patient who is sedated but can be easily roused with minimal stimulation
minimal respiratory depression (RR, PaCO2, SpO2, and higher PF ratios)

Analgesia

posterior horns of the spinal cord where the modulation of pain impulses is mediated by the noradrenergic bulbar/spinal pathway
peripheral nerve mechanisms also implicated
reduce need for opioid analgesia

Neuroprotective effects

decreases circulating and cerebral catecholamines and CNS glutamate

Other effects

decreases CBF, CNS VO2, and mild decrease in ICP
decreases shivering
suppression of stress response to surgery and other noxious stimuli
DOSE
loading dose 1mcg/kg over 10 minutes (optional)
0.2-0.7mcg/kg/hr infusion
INDICATIONS
sedoanalgesia
analgesia sparing post operation
delirium prevention and management
ventilator dysynchrony due to discomfort
withdrawal syndromes
awake intubation
peri-operative sympatholysis
neuraxial and regional anesthesia
SVT (use described in children)
DISADVANTAGES
only licensed for use in mechanically ventilated patients for < 24 hrs (data emerging of safety in using post this period)
decrease dose in liver dysfunction
Adverse effects
bradycardia and hypotension
nausea
dry mouth
initial transient hypertension with reflex bradycardia (stimulation of α2B subtypes of receptors present in vascular smooth muscles)
discontinuation syndrome: tachycardia, nervousness, agitation, headaches, and hypertensive crisis (e.g. if prolonged use due to upregulation of alpha2 receptors)
PHARMACOKINETICS
Absorption – IV
Distribution – t1/2 alpha = 6 minutes; VD = 118 L; 94% protein bound
Metabolism – hepatic: complete biotransformation by glucuronidation and by cytochrome P-450 mediated aliphatic hydroxylation to inactive metabolites
Elimination – metabolites excreted renally (95%) and in faeces (4%); context-sensitive half-life varies from 4 min for a 10 min infusion to 250 min for an 8 h infusion
EVIDENCE
Pandharipande PP, et al. Effect of sedation with dexmedetomidine vs lorazepam on acute brain dysfunction in mechanically ventilated patients: the MENDS randomized controlled trial. JAMA. 2007 Dec 12;298(22):2644-53. PubMed PMID: 18073360.
DB RCT
n = 103
Dexmedetomidine compared with lorazepam IV infusion
Improved coma-free days and time at target level of sedation in mechanically ventilated patients
required more open-label fentanyl, higher incidence of bradycardia
Pandharipande PP, et al; MENDS investigators. Effect of dexmedetomidine versus lorazepam on outcome in patients with sepsis: an a priori-designed analysis of the MENDS randomized controlled trial. Crit Care. 2010;14(2):R38. PMC2887145.
re-analysis with regard to sepsis of MENDS trial given the different effects of dex and lorazepam on immune function
patients with sepsis and dexmedetomidine did better: less delirum, more coma free days, higher survival
Riker RR, Shehabi Y, Bokesch PM, Ceraso D, Wisemandle W, Koura F, Whitten P, Margolis BD, Byrne DW, Ely EW, Rocha MG; SEDCOM (Safety and Efficacy of Dexmedetomidine Compared With Midazolam) Study Group. Dexmedetomidine vs midazolam for sedation of critically ill patients: a randomized trial. JAMA. 2009 Feb 4;301(5):489-99. PMID: 19188334.
DB RCT, 68 centers in 5 countries
375 medical/surgical ICU patients with expected mechanical ventilation for >24 hours
Dexmedetomidine compared with midazolam
Comparable in achieving sedation targets in MV patients
Reduced ICU delirium and MV duration in the dexmedetomidine group
Jakob SM, et al; Dexmedetomidine for Long-Term Sedation Investigators. Dexmedetomidine vs midazolam or propofol for sedation during prolonged mechanical ventilation: two randomized controlled trials. JAMA. 2012 Mar 21;307(11):1151-60. PMID: 22436955.
DB MC RCT; mixed non-inferiority and superiority trial
n = 1000, mechanically ventilated
Dexmedetomidine (0.2 – 1.4mcg/kg/hr) versus propofol (PRODEX) or midazolam (MIDEX)
Exclusion criteria: narrow, reasonable (pregnancy, shock, pre-existing bradycardia etc)
Dexmed vs propofol – NO difference in:

Time within goal of sedation
Duration of MV: extubated sooner with dexmed however required NIV post
ICU or hospital LOS
Incidence of hypotension / bradycardia (13% each)

Dexmed compared with midazolam:

No difference ICU or hospital LOS
Shorter MV duration: extubated 2 days sooner
Patients more alert and communicative
Better able to communicate pain
Significantly more hypotension
Significantly more bradycardia (14% vs 5%)

Commentary

Non-inferiority trial powered (90%) to test the hypothesis that dexmedetomide is no more than 15% worse than propofol (PRODEX) or midazolam (MIDEX) for time to reach sedation target using per-protocol analysis
Other endpoints (e.g. MV duration) tested as part of a superiority trial using intention-to-treat analysis
Trial designed and controlled by Orion Pharma (patent holders of dexmedetomidine), including statistical analyses and manuscript preparation (listed as co-author)
One author (not a lead) disclosed personal payment from Orion
Dose utilised up to twice the maximum 0.7mcg/kg/hr dosing approved by FDA in US
DahLIA trial, 2016
MCRCT (15 Australasian ICUs)
n =71 adult ICU patients who needed to remain mechanically ventilated because their degree of agitation was considered so severe as to make lessening their sedation and extubation unsafe
Intervention: Dexmedetomidine started at 0.5mcg/kg/hr and then titrated to rates between 0 and 1.5mcg/kg/hr to achieve RASS 0 or a physician-prescribed goal; clinical-directed option for bolus of 1.0mcg/kg over 20 minutes
Control: placebo
Outcomes

Primary outcome

increase in median ventilator free hours at 7 days in the dexmedetomidine group: 144.8 vs. 127.5 hours, P=0.01

Multiple secondary outcomes, some favoured dexmedetomidine and none favoured the control arm

Commentary

underpowered (did not reach the calculated n=96 sample size), yet still found a difference
Patients in the dexmedetomidine group were ventilated for longer prior to enrolment in the study (median times were 63 hours vs 43.5 hours)
Sedation received prior to randomisation was not well characterised
Clinicians could use dexmedetomidine as a rescue agent in the control arm
few patients enrolled despite screening >20,000 patients, which may limit external validity

Conclusion

Among patients with agitated delirium receiving mechanical ventilation in the Intensive Care Unit, the addition of dexmedetomidine to standard care compared with standard care alone resulted in more ventilator-free hours at 7 days.
---
References and Links
FOAM and web resources
Journal articles
---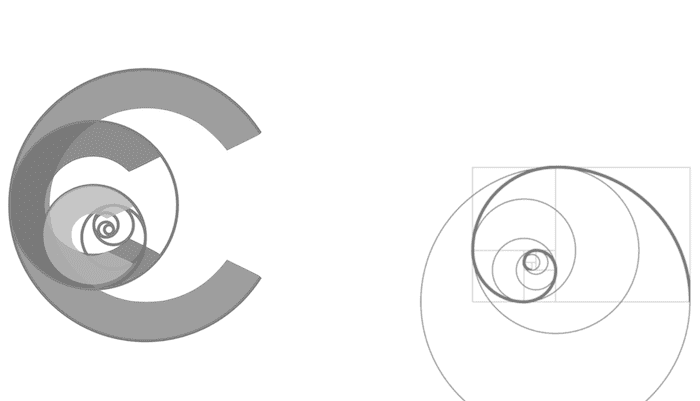 Chris is an Intensivist and ECMO specialist at the Alfred ICU in Melbourne. He is also a Clinical Adjunct Associate Professor at Monash University. He is a co-founder of the Australia and New Zealand Clinician Educator Network (ANZCEN) and is the Lead for the ANZCEN Clinician Educator Incubator programme. He is on the Board of Directors for the Intensive Care Foundation and is a First Part Examiner for the College of Intensive Care Medicine. He is an internationally recognised Clinician Educator with a passion for helping clinicians learn and for improving the clinical performance of individuals and collectives.
After finishing his medical degree at the University of Auckland, he continued post-graduate training in New Zealand as well as Australia's Northern Territory, Perth and Melbourne. He has completed fellowship training in both intensive care medicine and emergency medicine, as well as post-graduate training in biochemistry, clinical toxicology, clinical epidemiology, and health professional education.
He is actively involved in in using translational simulation to improve patient care and the design of processes and systems at Alfred Health. He coordinates the Alfred ICU's education and simulation programmes and runs the unit's education website, INTENSIVE.  He created the 'Critically Ill Airway' course and teaches on numerous courses around the world. He is one of the founders of the FOAM movement (Free Open-Access Medical education) and is co-creator of litfl.com, the RAGE podcast, the Resuscitology course, and the SMACC conference.
His one great achievement is being the father of three amazing children.
On Twitter, he is @precordialthump.
| INTENSIVE | RAGE | Resuscitology | SMACC