aka. 1-desamino-8-D-arginine vasopressin or 1-deamino-8-D-arginine vasopressin (DDAVP)
CLASS
synthetic vasopressin analogue
INDICATIONS
Central diabetes insipidus (DI)
Mild-moderate Type A haemophilia
von Willebrand disease (Type 1)
ADMINISTRATION / DOSING (Adult)
intravenous (IV) / subcutaneous (SC) / intramuscular (IM) / oral (PO) / intranasal (IN) / sublingual (SL)
Diabetes Insipidus

SC/IM/IV: 1-4 microgs daily in 1-2 doses (dose at

Institution 1

is 0.5 microgs IV)
IN: 10-40 microgs, or 40 mircogs divided into 2-3 doses
SL: 60-120 microgs TDS (range 120-720 microgs daily)
PO: Initially 0.05mg BD (maintenance usually 0.1-0.8 mg/day in divided doses)
Of note: ADH activity of 4 microgs IV desmopressin is equivalent to 16 IU of vasopressin

Haemophilia A (mild) / von Willebrand disease Type 1 (mild-moderate) / Uraemia-related bleeding disorder / Acquired or inherited platelet disorder

IV infusion: 0.3 microgs/kg diluted in 50mL 0.9% saline administered over 15-30 min

Administer 30 min prior to procedure

IN: <50kg 150microgs one nostril / >50kg 150 microgs each nostril

Initial response seen after 30 min

Reversal of antiplatelet agent in intracerebral haemorrhage (ICH)

IV infusion: 0.4 microgs/kg diluted in 50mL 0.9% saline administered over 15-30 min (bolus administration may precipitate hypotension)
MECHANISM OF ACTION
Predominantly acts via V2 receptors (Gs-protein-coupled receptors adenylyl cyclase / cAMP):

Basolateral membrane of the collecting duct in the kidneys –> insertion of aquaporin (AQP-2) water channels into the apical membrane –> increases water reabsorption
Vascular endothelium –> releases von Willebrand factor and factor VIII –> Reduces bleeding time
Vascular smooth muscle –> vasodilation (minor, at standard doses)

Compared with vasopressin which has an ADH:vasopressor action ratio of 1, desmopressin has a ratio of 2000-4000:1
Lesser actions:

V1 receptors: Vascular smooth muscle of systemic, splanchnic, renal and coronary circulations –> potent vasoconstriction. Also on platelets –> enhances intracellular Ca2+ facilitating thrombosis
V3 receptors: Pituitary –> ACTH release –> increased cortisol secretion
OTR (Oxytocin receptor subtypes): Mammary glands, myometrium, endometrium –> uterine contraction and milk ejection
PHARMACEUTICS
Stored at 2-8oC IN / IV, room temperature for PO and SL
White, fluffy powder, soluble in water and glacial acetic acid
Excipients: sodium chloride, hydrochloric acid and water for injections
IV form comes in 4 microgs/mL or 15 microgs/mL
pH: IN form 5.5 / IV form 4
PHARMACOKINETICS
Absorption

Bioavailability: SC 85% / IN 3.3-4.1% / PO 0.16%
TMAX: IN 15-45 min / PO 50-55 min

Distribution

Vd 26.5 litres
Distribution half-life: ~8 min

Metabolism

Minimally hepatically metabolised

Elimination

Renal excretion 52% unchanged
Similar to ADH, yet slower
7.6 L/h clearance
T1/2: IN 3-4 hours / IV 1.5-3 hours
PHARMACODYNAMICS
CNS:

Increase ACTH release from pituitary –> Cortisol release
Headache, seizures

CVS

Low doses causes vasodilation, high doses may cause vasoconstriction
Facial flushing

RESP
GIT
GUT

Slight oxytocic effect –> uterine contraction
Water retention via ADH action in renal tubules–> can lead to intoxication with polydipsia and use in heart failure

HAEM

Induces release of vWF and factor VIII from endothelial cells –> reduced bleeding time
Thought to also: increase density of glycoprotein receptors on the platelet, enhances ability to form procoagulant platelets and increases platelet-dependant thrombin generation by enhancing Na+ and Ca2+
May induce platelet aggregation in von Willebrand disease Type IIb

OTHER
CONTRAINDICATIONS
Type IIb von Willebrand's disease

Platelet activation may be induced

SIADH
Hyponatraemia
Heart failure
Polydipsia
Renal failure when CrCl <50mL/min
VASOPRESSIN AND ITS ANALOGUES
Argipressin (synthetic vasopressin)

Use: Septic shock / cardiac arrest / DI
ADH-to-pressor ratio of 1
Duration of action: ~20 min

Desmopressin

Use: DI / von Willebrand disease / Type A haemophilia
Reduceed vasopressor activity, enhanced ADH-pressor potency, and prolonged duration of action
ADH-to-pressor ratio of 2000-4000:1, duration of action 2-6 hours (Secondary to resistance against enzymatic cleavage and delayed absorption from the nasal mucosa

Terlipressin

Use: Hepatorenal syndrome / variceal haemorrhage / Septic shock
Quite selective for splanchnic circulation vasoconstriction
Duration of action 2-10 hours
---
References and links
LITFL
References
Australian Injectable Drugs Handbook, 8th Edition. (2022). Retrieved 27 August 2022, from https://aidh.hcn.com.au/
Australian Medicines Handbook. (2022). Retrieved 27 August 2022, from https://amhonline.amh.net.au/
Colucci G, Stutz M, Rochat S, Conte T, Pavicic M, Reusser M, Giabbani E, Huynh A, Thürlemann C, Keller P, Alberio L. The effect of desmopressin on platelet function: a selective enhancement of procoagulant COAT platelets in patients with primary platelet function defects. Blood. 2014 Mar 20;123(12):1905-16. doi: 10.1182/blood-2013-04-497123. Epub 2014 Jan 17. PMID: 24443440. [Full free text]
Holmes CL, Landry DW, Granton JT. Science review: Vasopressin and the cardiovascular system part 1–receptor physiology. Crit Care. 2003 Dec;7(6):427-34. doi: 10.1186/cc2337. Epub 2003 Jun 26. PMID: 14624682; PMCID: PMC374366. [Full free text]
IBM Micromedex. (2022). Retrieved 27 August 2022, from https://www.micromedexsolutions.com
Rang, H., Dale, M., Ritter, J., & Flower, R. (2007). Rang and Dale's pharmacology (6th ed., pp. 425-426). Edinburgh: Churchill Livingstone Elsevier.
---
---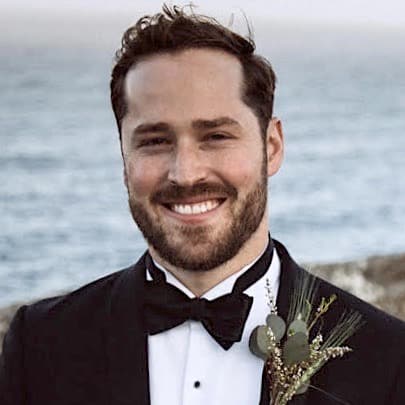 ICU Advanced Trainee BMedSci [UoN], BMed [UoN], MMed(CritCare) [USyd] from a broadacre farm who found himself in a quaternary metropolitan ICU. Always trying to make medical education more interesting and appropriately targeted; pre-hospital and retrieval curious; passionate about equitable access to healthcare; looking forward to a future life in regional Australia. Student of LITFL.