OVERVIEW
frusemide is a loop diuretic, known as furosemide in North America
cost in NZ$: 250mg IV $8.99, 20mg IV 59 cents, 40mg tablets 1 cent
INDICATIONS
Diuretic used in settings such as:
fluid overload
ARDS
congestive heart failure
AKI
Hypercalcaemia (requires rehydration first)
PRESENTATION AND ADMINISTRATION
Oral
Tablets: Diurin 40mg tablets (off white), Diurin 500mg tablets (off white)
Oral Solution: Lasix oral solution 10mg/ml
Intravenous
IV formulations available are:
Frusemide injection 20mg/2ml solution
Lasix high dose infusion 250mg in 25ml with 1000mg of mannitol as a stabilising agent
Administer doses of up to 80mg by slow IV injection over 2-5 minutes
For infusion doses of up to 5mg/hr use low dose infusion mixture of 40mg in 40ml of compatible IV fluid; for infusion doses of greater than 5mg/hr use high dose infusion mixture with undiluted Lasix high dose infusion (ie 250mg in 25ml or 500mg in 50ml)
Rate of infusion should not exceed 4mg/min
Compatible with the following IV fluids:

Normal saline, Hartmann's
Note: glucose solutions are unsuitable

Store at room temperature; protect from light
Dilutions in compatible IV fluid are stable for 24 hours at room temperature – discard if not used within 24 hours. Do not use if solutions have a yellow colour or contain crystal deposits
DOSAGE
PO:
Usual dosage from 10mg daily to 80mg three times a day
IV:
Dosage is highly individualised. 5mg may be sufficient to cause significant diuresis in the frusemide naïve patient. Doses of 100mg/hr by infusion may be required in those with significant renal impairment.
Renal failure and renal replacement therapy
Dose in renal impairment [GFR (ml/min)]
<10: dose as in normal renal function; increased doses may be required
10-20: dose as in normal renal function; increased doses may be required
>20-50: dose as in normal renal function
Dose in renal replacement therapy
CAPD: not indicated
HD: not indicated
CVVHDF: rarely indicated; increased doses may be required
Paediatrics
IV/ PO:
Usually, 0.5-1mg/kg 6 hourly to four times a day.
IV infusion: 50mg/kg in 50ml of normal saline at 0.1-1 mg/kg/hr (i.e 0.1-1ml/hr)
CLINICAL PHARMACOLOGY
Frusemide is a potent diuretic that inhibits the absorption of sodium and chloride in the proximal and distal tubules and the loop of Henle
PHARMACOKINETICS
Absorption:
Poor oral bioavailability (possibly due to the poor solubility of the compound, site-specific absorption, presystemic metabolism and/or other unknown mechanisms). Diuretic effect onset is within 1 hour following oral administration and the peak effect occurs within 1-2h. The duration of action is 4-6h (up to 8h).
Following IV administration diuresis occurs within 30 min and duration of action is~ 2h.
Distribution: highly bound to plasma proteins, almost exclusively to albumin. Although the drug is insoluble in water and favours partitioning into fatty tissue, the high degree of plasma protein binding restricts the apparent volume of distribution at steady-state to values within a multiple of 2 to 5 times the plasma volume
Metabolism: a small fraction is metabolised by the liver
Elimination: 2/3 renal (by both glomerular filtration and proximal tubular secretion), 1/3 biliary (as faeces)
DRUG INTERACTIONS
Frusemide may increase the ototoxic potential of aminoglycoside antibiotics, especially in the presence of impaired renal function. Except in life-threatening situations, avoid this combination.
Lithium generally should not be given with diuretics because they reduce lithium's renal clearance and add a high risk of lithium toxicity.
Allergy to sulfa drugs
ADVERSE REACTIONS
Gastrointestinal System Reactions:
Pancreatitis, jaundice (intrahepatic cholestatic jaundice), anorexia, oral and gastric irritation, cramping, diarrhea, constipation, nausea, and vomiting.
Systemic Hypersensitivity Reactions:
Systemic vasculitis, interstitial nephritis, and necrotizing angiitis.
Central Nervous System Reactions:
Tinnitus and hearing loss, paresthesia, vertigo, dizziness, headache, blurred vision, and xanthopsia.
Hematologic Reactions:
Aplastic anemia (rare), thrombocytopenia, agranulocytosis (rare), hemolytic anemia, leukopenia, and anemia.
Dermatologic-Hypersensitivity Reactions:
Exfoliative dermatitis, erythema multiforme, purpura, photosensitivity, urticaria, rash, and pruritus.
Cardiovascular Reaction:
Orthostatic hypotension may occur and be aggravated by alcohol, barbiturates or narcotics.
Other Reactions:
Hyperglycemia, glycosuria, hyperuricemia, muscle spasm, weaknesses, restlessness, urinary bladder spasm, thrombophlebitis, and fever.
EVIDENCE
The primary role of diuretics in the critically ill is in adjusting overall fluid balance. ARDSNet investigators found that a conservative strategy of fluid management (due to fluid restriction and/or diuretics) improved lung function and shortened the duration of mechanical ventilation and intensive care without increasing nonpulmonary-organ failures.
In critically ill patients with acute renal failure, there is no evidence to suggest that the use of loop diuretics reduces mortality, reduces length of ICU or hospital stay, or increases the recovery of renal function.
Co-administration of albumin with furosemide may help overcome diuretic resistance in hypoalbuminemic patients (modest effect suggested in meta-analysis)
Furosemide by continuous infusion in the recovery phase of hemofiltration-dependent acute kidney failure did increase urinary volume and sodium excretion but did not lead to a shorter duration of renal failure or more frequent renal recovery.
---
References and Links
---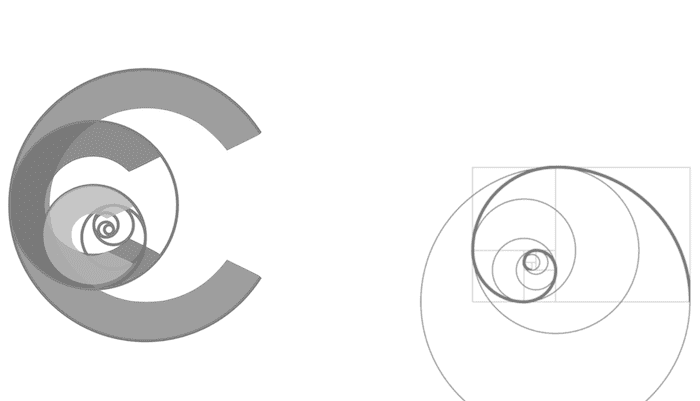 Chris is an Intensivist and ECMO specialist at the Alfred ICU in Melbourne. He is also a Clinical Adjunct Associate Professor at Monash University. He is a co-founder of the Australia and New Zealand Clinician Educator Network (ANZCEN) and is the Lead for the ANZCEN Clinician Educator Incubator programme. He is on the Board of Directors for the Intensive Care Foundation and is a First Part Examiner for the College of Intensive Care Medicine. He is an internationally recognised Clinician Educator with a passion for helping clinicians learn and for improving the clinical performance of individuals and collectives.
After finishing his medical degree at the University of Auckland, he continued post-graduate training in New Zealand as well as Australia's Northern Territory, Perth and Melbourne. He has completed fellowship training in both intensive care medicine and emergency medicine, as well as post-graduate training in biochemistry, clinical toxicology, clinical epidemiology, and health professional education.
He is actively involved in in using translational simulation to improve patient care and the design of processes and systems at Alfred Health. He coordinates the Alfred ICU's education and simulation programmes and runs the unit's education website, INTENSIVE.  He created the 'Critically Ill Airway' course and teaches on numerous courses around the world. He is one of the founders of the FOAM movement (Free Open-Access Medical education) and is co-creator of litfl.com, the RAGE podcast, the Resuscitology course, and the SMACC conference.
His one great achievement is being the father of three amazing children.
On Twitter, he is @precordialthump.
| INTENSIVE | RAGE | Resuscitology | SMACC