OVERVIEW
Alfentanil is a potent synthetic mu-opioid receptor agonist analgesic drug
It is a analogue of the synthetic opioid fentanyl that is only 10% as potent (on a weight-to-weight basis), but has quicker onset, quicker time to maximal effect, shorter duration of action (10 minutes), is more cardiovascularly stable and has more respiratory depression
PREPARATION
Ampoules: 1 mg / 2 mL or 5 mg/10 mL
DOSES
Bolus IV sedation:
The usual single IV bolus dose is around 5 -7 micrograms/ kg (e.g. 350 – 700 micrograms for a 70kg adult)
further 2- 3micrograms/ kg doses q10-15min prn
Higher doses may be given to mechanically ventilated patients with airway protection
Anaesthetic induction
MECHANISM OF ACTION
Alfentanil binds opioid receptors, and is most active at the mu receptors.
Effects are analesia, sedation, anxiolysis and induction of anaesthesia
PHARMACOKINETICS
Absorption – IV bolus or infusion with maximal effect in 1-2 minutes
Distribution – Vd varies from 0.4 to 1.0 L/kg (10% of that of fentanyl) due to limited liposolubility and extensive plasma protein binding (mainly to alpha1-acid glycoprotein)
Metabolism – extensive liver metabolism
Elimination – only 1% excreted in the liver in active form
INDICATIONS
Adjunctive analgesia during anaesthetics for short duration procedures or longer duration proceudres (e.g. used as an infusion)
Stand alone sedation for short painful procedures in the Emergency Department
CONTRA-INDICATIONS/ PRECAUTIONS
Respiratory disease e.g. Severe obstructive airways disease, those at risk of upper airways obstruction, obstructive sleep apnea
Depressed conscious state or concomitant CNS depressant use
Hypotension
Hepatic impairment (risk of excessive sedation)
elderly (use lower doses)
infants <12 months ( more susceptible to respiratory depression, use lower doses)
allergy
pregnancy (fentanyl is category C)
ADVERSE EFFECTS (typical of opioids)
CNS

decreased conscious state, with attendant risk of airway compromise (may cause death)
Euphoria, dysphoria, delirium, hallucinations
lowers seizure threshold

RESP (increased with alfentanil cf fentanyl)

Respiratory depression or arrest (may cause death; synergistic with other respiratory depressants)

GI

Nausea and vomiting (due to stimulation of the chemoreceptor trigger zone – consider prophylactic antiemetics)
decreased GI motility with delay  in gastric emptying and constipation

CVS (decreased with alfentanil cf fentanyl)

Hypotension, bradycardia (especially with large or rapid IV boluses)

allergic reactions (uncommon), direct histamine release is rare for synthetic opioids such as alfentanil
urinary retention (increased bladder sphincter tone)
dependence, addiction, withdrawal, tolerance
ANTIDOTE
---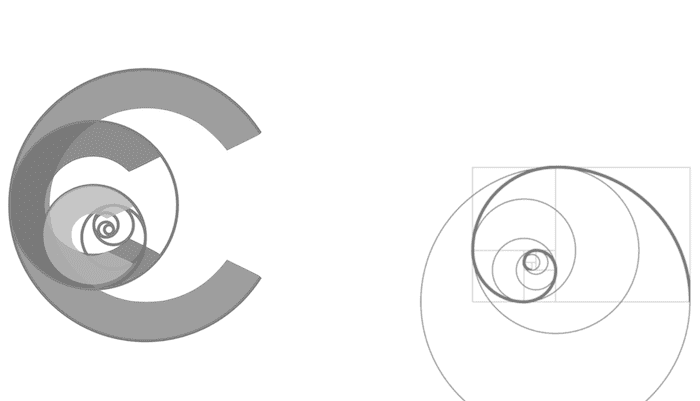 Chris is an Intensivist and ECMO specialist at the Alfred ICU in Melbourne. He is also a Clinical Adjunct Associate Professor at Monash University. He is a co-founder of the Australia and New Zealand Clinician Educator Network (ANZCEN) and is the Lead for the ANZCEN Clinician Educator Incubator programme. He is on the Board of Directors for the Intensive Care Foundation and is a First Part Examiner for the College of Intensive Care Medicine. He is an internationally recognised Clinician Educator with a passion for helping clinicians learn and for improving the clinical performance of individuals and collectives.
After finishing his medical degree at the University of Auckland, he continued post-graduate training in New Zealand as well as Australia's Northern Territory, Perth and Melbourne. He has completed fellowship training in both intensive care medicine and emergency medicine, as well as post-graduate training in biochemistry, clinical toxicology, clinical epidemiology, and health professional education.
He is actively involved in in using translational simulation to improve patient care and the design of processes and systems at Alfred Health. He coordinates the Alfred ICU's education and simulation programmes and runs the unit's education website, INTENSIVE.  He created the 'Critically Ill Airway' course and teaches on numerous courses around the world. He is one of the founders of the FOAM movement (Free Open-Access Medical education) and is co-creator of litfl.com, the RAGE podcast, the Resuscitology course, and the SMACC conference.
His one great achievement is being the father of three amazing children.
On Twitter, he is @precordialthump.
| INTENSIVE | RAGE | Resuscitology | SMACC