Overview
Parkinsonism is a combination of resting tremor, rigidity, bradykinesia, and loss of postural reflexes. Parkinson disease (PD) is the most common form, but must be distinguished from its imitators.
Causes
Idiopathic Parkinson disease (77%)
Parkinson-plus syndromes (12%)
— Multiple system atrophy(MSA): autonomic instability
— Corticobasal ganglionic degeneration (CBGD): alien hand syndrome
— Progressive supranuclear palsy(PSP):slow and restricted vertical saccades
— Diffuse Lewy body disease (DLB): prominent visual hallucinations
Drug-induced Parkinsonism (5%)
— Dopamine receptor blockers, e.g. antipsychotics, antiemetics
— Dopamine depletors, e.g. reserpine
— Calcium channel blockers
Other neurodegenerative conditions
— Alzheimer disease
— Pick disease
— Motor neuron disease-Parkinsonism
Toxins
— e.g. carbon monoxide, manganese, methanol, cyanide, disulfiram
Metabolic
— hepatolenticular degeneration, Wilson disease, hypocalcemic Parkinsonism, post-anoxic Parkinsonism
Infectious causes:
— fungal, toxoplasmosis, HIV, post-encephalitic Parkinsonism
Structural lesions (rare but must be excluded)
— Normal pressure hydrocephalus
— Communicating hydrocephalus
— Subdural hematoma
Others
— Vascular Parkinsonism
— Other neurodegenerative conditions, such as PKAN, Huntington disease, Neuroacanthocytosis
— Familial conditions such as SCA1, 2, 3, 12, FTD with Parkinsonism
CCC Differential Diagnosis Series

NEURO

Anosmia, Ataxia, Blepharospasm, Bulbar and Pseudobulbar palsy, Central Pontine Myelinosis, Cerebellar Disease, Chorea, Cranial nerve lesions, Dementia, Dystonia, Exophthalmos, Eye trauma, Facial twitches, Fixed dilated pupil, Horner syndrome, Loss of vision, Meningism, Movement disorders, Optic disc abnormality, Parkinsonism, Peripheral neuropathy, Radiculopathy, Red eye, Retinal Haemorrhage, Seizures, Sudden severe headache, Tremor, Tunnel vision

RESP

Bronchial breath sounds, Bronchiectasis, High airway pressures, Massive haemoptysis, Sore throat, Tracheal displacement

CVS

Atrial Fibrillation, Bradycardia, Cardiac Failure, Chest Pain, Murmurs, Post-resuscitation syndrome, Pulseless Electrical Activity (PEA), Pulsus Paradoxus, Shock, Supraventricular tachycardia (SVT), Tachycardia, VT and VF, SVC Obstruction

GIT

Abdominal distension, Abdominal mass, Abdominal pain, Asterixis, Dysphagia, Hepatomegaly, Hepatosplenomegaly, Large bowel obstruction, Liver palpation abnormalities, Lower GI haemorrhage, Malabsorption, Medical causes of abdominal pain, Rectal mass, Small bowel obstruction, Upper GI Haemorrhage

GUT

Genital ulcers, Groin lump, Scrotal mass, Urine colour, Urine Odour, Urine transparency,

MSK

Arthritis, Shoulder pain, Wasting of the small muscles of the hand

DERM

Palmar erythema, Serious skin signs in sick patients, Thickened Tethered Skin, Leg ulcers, Skin Tumour, Acanthosis Nigricans

ENDO

Diabetes Insipidus, Diffuse Goitre, Gynaecomastia, Hirsutism, Hypoglycaemia, SIADH, Weight Loss

HAEM

PAEDS

MISC

Anaphylaxis, Autoimmune associated diseases, Clubbing, Parotid Swelling, Splinter haemorrhages, Toxic agents and abnormal vitals, Toxicological causes of cardiac arrest

IMAGING

CHEST: Atelectasis, Hilar adenopathy, Hilar enlargement on CXR, Honeycomb lung, Increased interstitial markings, Mediastinal widening on mobile CXR, Pulmonary fibrosis, Pseudoinfiltrates on CXR, Pulmonary opacities on CXR,
ABDO: Gas on abdominal X-ray, Kidney mass,
BRAIN: Intracranial calcification, Intracranial structures with contrast, Ventriculomegaly,
OTHER: Pseudofracture on X-Ray,

LABS
---
[cite]
---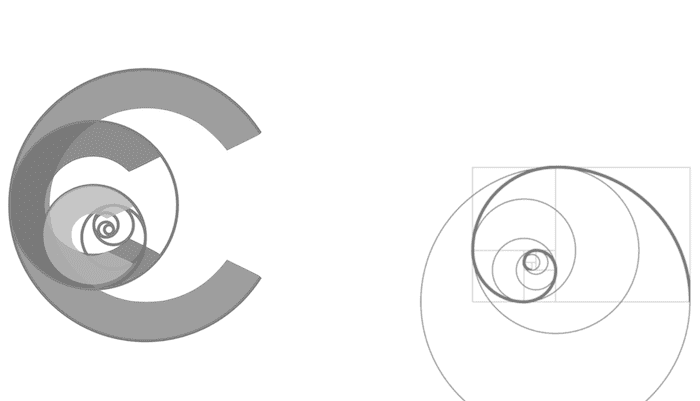 Chris is an Intensivist and ECMO specialist at the Alfred ICU in Melbourne. He is also a Clinical Adjunct Associate Professor at Monash University. He is a co-founder of the Australia and New Zealand Clinician Educator Network (ANZCEN) and is the Lead for the ANZCEN Clinician Educator Incubator programme. He is on the Board of Directors for the Intensive Care Foundation and is a First Part Examiner for the College of Intensive Care Medicine. He is an internationally recognised Clinician Educator with a passion for helping clinicians learn and for improving the clinical performance of individuals and collectives.
After finishing his medical degree at the University of Auckland, he continued post-graduate training in New Zealand as well as Australia's Northern Territory, Perth and Melbourne. He has completed fellowship training in both intensive care medicine and emergency medicine, as well as post-graduate training in biochemistry, clinical toxicology, clinical epidemiology, and health professional education.
He is actively involved in in using translational simulation to improve patient care and the design of processes and systems at Alfred Health. He coordinates the Alfred ICU's education and simulation programmes and runs the unit's education website, INTENSIVE.  He created the 'Critically Ill Airway' course and teaches on numerous courses around the world. He is one of the founders of the FOAM movement (Free Open-Access Medical education) and is co-creator of litfl.com, the RAGE podcast, the Resuscitology course, and the SMACC conference.
His one great achievement is being the father of three amazing children.
On Twitter, he is @precordialthump.
| INTENSIVE | RAGE | Resuscitology | SMACC