Reviewed and revised 31 August 2016
OVERVIEW
Shock is a state of circulatory failure characterised by globally impaired tissue perfusion that is insufficient for needs of the body.
CLASSIFICATION
Classification (shock can be classified as PROVED?)
cardiogenic (Pump)
Rhythm abnormalities (some purists exclude dysrhythmia as a cause of cardiogenic shock)
Obstructive
hypovolemia (Volume)
Endocrine causes (often mixed classification, but a useful subheading to make sure endocrine causes aren't missed!)
Distributive (due to vasodilation)
? = is it real? (check the BP measurement, is the arterial line in an artery, is the transducer at the correct height?)
Remember that drugs and toxic exposures can contribute to cardiogenic, rhythm, or distributive causes of shock.
CARDIOGENIC SHOCK
Impaired contractility
Myocardial ischemia and compliations

Infarction — anterior MI, reinfarction, right ventricular infarction, myocardial stunning
Acute mitral regurgitation due to papillary muscle rupture
Ventricular septal rupture
Left ventricular free wall rupture and tamponade

Myocarditis
Myocardial contusion
Septic shock
Poisoning or toxic exposure including calcium channel blockers, beta-blockers and digoxin
End stage cardiomyopathy
Dysrhythmia
Valvular dysfunction
Severe aortic regurgitation
Severe aortic or mitral stenosis
Left ventricular outflow tract obstruction
Hypertrophic cardiomyopathy
Left atrial myxoma
OBSTRUCTIVE SHOCK
Within the circulatory system
Massive pulmonary embolus
atrial thrombus or myxoma
occulsive valvular lesion
other emboli (e.g. air, amniotic fluid)
External to the circulatory system
Cardiac tamponade
abdominal compartment syndrome
Tension pneumothorax
Dynamic hyperinflation (e.g. severe asthma)
Tension pneumomedistinum
caval compression (e.g. supine hypotension syndrome in the pregnant female)
HYPOVOLAEMIC SHOCK
Hemorrhage
Traumatic

Major vessel injury
Pelvic vessel disruption
Massive hemothorax
Intra-abdominal hemorrhage
Retroperitoneal hemorrhage
Long bone fracture
External blood loss

Non traumatic

Gastrointestinal bleeding
Epistaxis
Hemorrhagic pancreatitis
Aneurysm rupture
Ectopic pregnancy
Postpartum
Coagulopathy
Fluid loss
GI losses (vomiting, diarrhoea, short gut, etc)
Excessive diuresis (diabetes insipidus, diuretics)
Excessive diaphoresis (heat-related illness)
Diabetic ketoacidosis
Burns
"Third spacing" (pancreatitis, severe sepsis, anaphylaxis)
Iatrogenic (post-dialysis)
DISTRIBUTIVE SHOCK
neurogenic shock
liver failure
adrenal insufficiency
anaphylaxis
septic shock
post-bypass vasoplegia
drugs and toxic exposures, e.g. calcium channel blockers, epidural anaesthesia
ENDOCRINE AND METABOLIC CAUSES OF SHOCK
Adrenal insufficiency
Hypothyroidism
Hyperthyroidism
Diabetic ketoacidosis
Severe acidosis/ alkalosis and electrolyte disturbances (e.g. hypocalcemia)
? (ERRORS AND ARTEFACTS)
non-invasive blood pressure measurement error
arterial line inadvertently sited in a vein
arterial line transducer position higher than the right atrium
---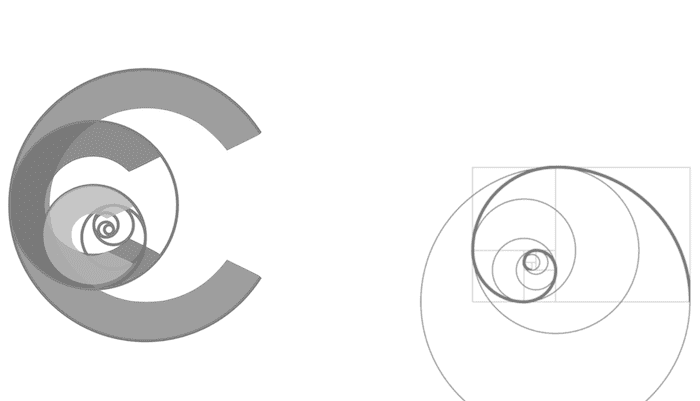 Chris is an Intensivist and ECMO specialist at the Alfred ICU in Melbourne. He is also the Innovation Lead for the Australian Centre for Health Innovation at Alfred Health and Clinical Adjunct Associate Professor at Monash University. He is a co-founder of the Australia and New Zealand Clinician Educator Network (ANZCEN) and is the Lead for the ANZCEN Clinician Educator Incubator programme. He is on the Board of Directors for the Intensive Care Foundation and is a First Part Examiner for the College of Intensive Care Medicine. He is an internationally recognised Clinician Educator with a passion for helping clinicians learn and for improving the clinical performance of individuals and collectives.
After finishing his medical degree at the University of Auckland, he continued post-graduate training in New Zealand as well as Australia's Northern Territory, Perth and Melbourne. He has completed fellowship training in both intensive care medicine and emergency medicine, as well as post-graduate training in biochemistry, clinical toxicology, clinical epidemiology, and health professional education.
He is actively involved in in using translational simulation to improve patient care and the design of processes and systems at Alfred Health. He coordinates the Alfred ICU's education and simulation programmes and runs the unit's education website, INTENSIVE.  He created the 'Critically Ill Airway' course and teaches on numerous courses around the world. He is one of the founders of the FOAM movement (Free Open-Access Medical education) and is co-creator of litfl.com, the RAGE podcast, the Resuscitology course, and the SMACC conference.
His one great achievement is being the father of two amazing children.
On Twitter, he is @precordialthump.
| INTENSIVE | RAGE | Resuscitology | SMACC