Overview
Seizures are the manifestation of abnormal hyperexcitable discharges of cortical neurons.
10 minutes of continuous seizure activity is now considered status epilepticus, which may result in neuronal damage. Seizures should be aggressively treated if they last longer than 5 minutes.
International League Against Epilepsy (ILAE) and the International Bureau for Epilepsy (IBE) in 2005 definition of epilepsy: brain disorder characterized by an enduring predisposition to generate epileptic seizures and by the neurobiologic, cognitive, psychologic, and social consequences of this condition.
Traditionally, the diagnosis of epilepsy requires the occurrence of at least 2 unprovoked seizures 24 hours apart.
Causes
Epilepsy
May be the first presentation
Noncompliance with anticonvulsant therapy
May be triggered by specific factors, e.g. sleep deprivation, medications (e.g. tramadol, antipsychotics that lower the seizure threshold), intercurrent illness
Other conditions which cause generalized or focal CNS injury can also precipitate or perpetuate seizures
Hypoxia
Metabolic disturbances (e.g. hypoglycaemia, uremia, hepatic encephalopathy)
Electrolyte imbalance (e.g. hyponatraemia, hypernatraemia, hypercalcaemia)
Drug intoxication (e.g. anticonvulsants, antidepressants, antipsychotics, isoniazid, opioids, theophylline, sympathomimetics)
Drug withdrawal (e.g. alcohol, barbiturates, benzodiazepines)
Trauma
CNS neoplasia
Stroke
Intracranial haemorrhage (e.g. subrachnoid hemorrhage, intracerebral hemorrhage)
CNS infection (e.g. meningoencephalitis, cerebral abscess, neurocysticercosis)
Types of seizures
Trieman classification system of status epilepticus
Generalized convulsive SE
Subtle SE (very poor prognosis)
Nonconvulsive SE
Absence SE
Complex partial SE
Simple partial SE
Differential diagnosis of conditions that mimic seizures
Eclampsia
Nonepileptic seizures/ pseudoseizures
Syncope
Acute dystonic reactions
Rigors
Cardiac disorders (e.g. Dysrhythmias, Long QT syndrome, HOCM)
Mnemonics
"SICK DRIFTER"
Substrates (sugar, oxygen)
Isoniazid overdose
Cations (Na, Ca, Mg)
Kids (eclampsia)
Drugs (CRAP: Cocaine, Rum (alcohol), Amphetamines, PCP)
Rum (alcohol withdrawal)
Illnesses (chronic seizure disorder or other chronic disorder)
Fever (meningitis, encephalitis, abscess)
Trauma (epidural, subdural, intraparynchymal hemorrhage)
Extra: toxocologic (TAIL: Theo, ASA, Isoniazid, Lithium) and 3 Anti's: (Antihistamine overdose, Antidepressant overdose, Anticonvulsants (too high dilanitin, tegretol) or benzo withdrawal.
Rat poison (organophospates poisoning – not actually rat poison!)
---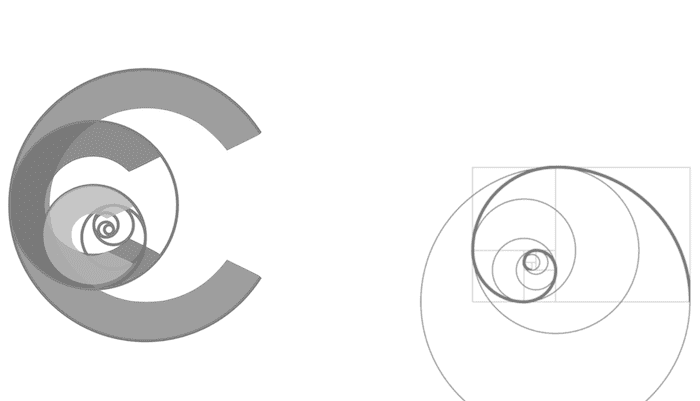 Chris is an Intensivist and ECMO specialist at the Alfred ICU in Melbourne. He is also a Clinical Adjunct Associate Professor at Monash University. He is a co-founder of the Australia and New Zealand Clinician Educator Network (ANZCEN) and is the Lead for the ANZCEN Clinician Educator Incubator programme. He is on the Board of Directors for the Intensive Care Foundation and is a First Part Examiner for the College of Intensive Care Medicine. He is an internationally recognised Clinician Educator with a passion for helping clinicians learn and for improving the clinical performance of individuals and collectives.
After finishing his medical degree at the University of Auckland, he continued post-graduate training in New Zealand as well as Australia's Northern Territory, Perth and Melbourne. He has completed fellowship training in both intensive care medicine and emergency medicine, as well as post-graduate training in biochemistry, clinical toxicology, clinical epidemiology, and health professional education.
He is actively involved in in using translational simulation to improve patient care and the design of processes and systems at Alfred Health. He coordinates the Alfred ICU's education and simulation programmes and runs the unit's education website, INTENSIVE.  He created the 'Critically Ill Airway' course and teaches on numerous courses around the world. He is one of the founders of the FOAM movement (Free Open-Access Medical education) and is co-creator of litfl.com, the RAGE podcast, the Resuscitology course, and the SMACC conference.
His one great achievement is being the father of three amazing children.
On Twitter, he is @precordialthump.
| INTENSIVE | RAGE | Resuscitology | SMACC