Coiling versus Clipping in aneursymal SAH
OVERVIEW
Aneurysms can be either angiographically coiled or surgically clipped following subarachnoid haemorrhage
the goal is complete obliteration of the aneurysm to reduce the risk of further bleeding
coil, rather than clip, the aneurysm wherever possible and do so soon as possible, so as to decrease the risk of the second bleed
if coiling is not possible, the ideal time to clip an aneurysm is after 10-12 days, when the tissues become less friable and inflammation settles. However, this delay has the disadvantage of a prolonged time managing an unsecured aneurysm with the risk of further bleeding
choice of coiling versus clipping should be a multi-disciplinary decision based on patient and aneurysm characteristics
stenting is riskier than either option and is not generally recommended
ENDOVASCULAR COILING
Advantages
lower cost
no need for craniotomy, less invasive
less dependency or death at 1 year (ISAT trial)
less vasospasm (ISAT trial)
can give intra-arterial vasoactive agents to reduce vasospasm
better for posterior fossa aneurysms
best for elderly and poor neurological grade
Less risk of cognitive decline or epilepsy
Disadvantages
requires an interventional radiologist
not able to manage complications
requires anticoagulation
expensive equipment
risk of rupture
not all aneurysms can be coiled (e.g. small aneurysms <3mm)
higher risk of rebleeding (2.9%)
less definitive (58% of aneurysms completely obliterated)
MICROSURGICAL CLIPPING
Advantages
greater experience (original technique prior to the development of coiling in 1991)
usually, only a single procedure required as more definitive (81% of aneurysms are completely obliterated)
able to suction blood and potentially decrease the risk of vasospasm
no evidence of increased mortality at 5 years (ISAT trial)
less risk of rebleeding in the long-term (<1%), so may be better for young patients to ensure non-recurrence
more aneurysms are amenable to clipping
more appropriate for:

MCA aneurysms
wide-necked aneurysms (low neck to fundus ratio)
giant aneurysms
distal segment lesions
Disadvantages
requires general anaesthesia and an invasive operation
higher cost
requires a neurosurgeon
AHA GUIDELINE RECOMMENDATIONS
From Connolly et al, 2012
Surgical clipping or endovascular coiling of the ruptured aneurysm should be performed as early as feasible in the majority of patients to reduce the rate of rebleeding after aSAH (Class I; Level of Evidence B).
Complete obliteration of the aneurysm is recommended whenever possible (Class I; Level of Evidence B).
Determination of aneurysm treatment, as judged by both experienced cerebrovascular surgeons and endovascular specialists, should be a multidisciplinary decision based on characteristics of the patient and the aneurysm (Class I; Level of Evidence C).
For patients with ruptured aneurysms judged to be technically amenable to both endovascular coiling and neurosurgical clipping, endovascular coiling should be considered (Class I; Level of Evidence B).
In the absence of a compelling contraindication, patients who undergo coiling or clipping of a ruptured aneurysm should have delayed follow-up vascular imaging (timing and modality to be individualized), and strong consideration should be given to retreatment, either by repeat coiling or microsurgical clipping, if there is a clinically significant (eg, growing) remnant (Class I; Level of Evidence B).
Microsurgical clipping may receive increased consideration in patients presenting with large (>50 mL) intraparenchymal hematomas and middle cerebral artery aneurysms. Endovascular coiling may receive increased consideration in the elderly (>70 years of age), in those presenting with poor-grade (World Federation of Neurological Surgeons classification IV/V) aSAH, and in those with aneurysms of the basilar apex (Class IIb; Level of Evidence C).
Stenting of a ruptured aneurysm is associated with increased morbidity and mortality, and should only be considered when less risky options have been excluded (Class III; Level of Evidence C).
EVIDENCE
ISAT trial, 2002
Non-blinded randomised, multicentre trial
2143 adult patients with ruptured intracranial aneurysms

only aneurysms suitable for both interventions were included
good grade SAH, ICA or ACA aneurysm, <10 mm diameter aneurysm

Intervention/ comparison

neurosurgical clipping (n=1070), or
endovascular treatment by detachable platinum coils (n=1073)

Outcomes

Primary outcome was modified Rankin scale score of 3-6 (dependency or death) at 1 year

endovascular treatment: 190 of 801 (23.7%) patients were dependent or dead at 1 year
neurosurgical treatment: 243 of 793 (30.6%) patients were dependent or dead at 1 year (p=0.0019)
RRR 22.6% (95% CI 8.9-34.2)
ARR 6.9% (2.5-11.3), respectively

Secondary outcomes

risk of rebleeding from the ruptured aneurysm after 1 year
endovascular treatment: 2 per 1276 patient-years
neurosurgical treatment: zero per 1081 patient-years

Commentary and criticisms

The only multicenter randomized trial comparing microsurgical and endovascular repair
Patients were only considered eligible for the trial if neurosurgeons and interventionalists agreed that the aneurysm was comparably suitable for treatment with either modality
Trial recruitment was stopped by the steering committee after a planned interim analysis
Analysis was per protocol
Primary outcome difference likely due to technical complications in clipping and prolonged time until aneurysm secured

Author's conclusion

outcome in terms of survival free of disability at 1 year is significantly better with endovascular coiling
long-term risks of further bleeding from the treated aneurysm are low with either therapy, but more frequent with endovascular coiling
References and Links
---
References and Links
LITFL
Journal articles
Bakker NA, et al. International subarachnoid aneurysm trial 2009: endovascular coiling of ruptured intracranial aneurysms has no significant advantage over neurosurgical clipping. Neurosurgery 2010; 66.5: 961-962.
Connolly ES, et al. Guidelines for the Management of Aneurysmal Subarachnoid Hemorrhage A Guideline for Healthcare Professionals From the American Heart Association/American Stroke Association. Stroke 2012; 43.6: 1711-1737. [article]
Molyneux A, Kerr R, Stratton I, Sandercock P, Clarke M, Shrimpton J, Holman R; International Subarachnoid Aneurysm Trial (ISAT) Collaborative Group. International Subarachnoid Aneurysm Trial (ISAT) of neurosurgical clipping versus endovascular coiling in 2143 patients with ruptured intracranial aneurysms: a randomised trial. Lancet. 2002 Oct 26;360(9342):1267-74. PMID: 12414200.
Sade B, Mohr G. Critical appraisal of the International Subarachnoid Aneurysm Trial (ISAT). Neurol India. 2004 Mar;52(1):32-5.. PMID: 15069236.
Sellar R, Molyneux A; ISAT Collaborative Group. ISAT: The International Subarachnoid Aneurysm Trail. Lessons and Update. Interv Neuroradiol. 2008 Sep 1;14 Suppl 1:50-1. PMC3328049.
van der Schaaf I, Algra A, Wermer M, Molyneux A, Clarke M, van Gijn J, Rinkel G. Endovascular coiling versus neurosurgical clipping for patients with aneurysmal subarachnoid haemorrhage. Cochrane Database Syst Rev. 2005 Oct 19;(4):CD003085.. PMID: 16235314.
---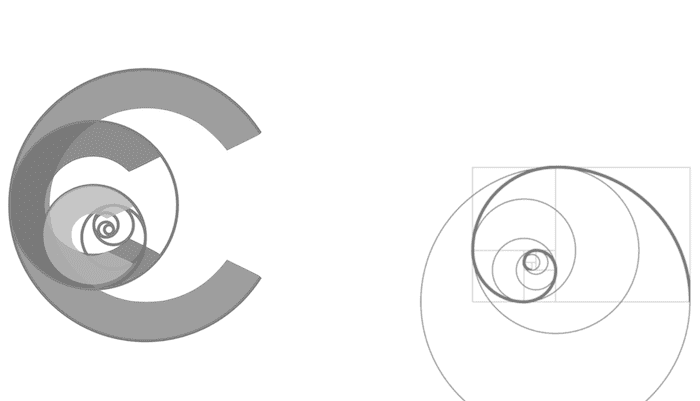 Chris is an Intensivist and ECMO specialist at the Alfred ICU in Melbourne. He is also a Clinical Adjunct Associate Professor at Monash University. He is a co-founder of the Australia and New Zealand Clinician Educator Network (ANZCEN) and is the Lead for the ANZCEN Clinician Educator Incubator programme. He is on the Board of Directors for the Intensive Care Foundation and is a First Part Examiner for the College of Intensive Care Medicine. He is an internationally recognised Clinician Educator with a passion for helping clinicians learn and for improving the clinical performance of individuals and collectives.
After finishing his medical degree at the University of Auckland, he continued post-graduate training in New Zealand as well as Australia's Northern Territory, Perth and Melbourne. He has completed fellowship training in both intensive care medicine and emergency medicine, as well as post-graduate training in biochemistry, clinical toxicology, clinical epidemiology, and health professional education.
He is actively involved in in using translational simulation to improve patient care and the design of processes and systems at Alfred Health. He coordinates the Alfred ICU's education and simulation programmes and runs the unit's education website, INTENSIVE.  He created the 'Critically Ill Airway' course and teaches on numerous courses around the world. He is one of the founders of the FOAM movement (Free Open-Access Medical education) and is co-creator of litfl.com, the RAGE podcast, the Resuscitology course, and the SMACC conference.
His one great achievement is being the father of three amazing children.
On Twitter, he is @precordialthump.
| INTENSIVE | RAGE | Resuscitology | SMACC