Traumatic Brain Injury (TBI) Prognosis
OVERVIEW
Traumatic Brain Injury (TBI) is a devastating condition in terms of personal, societal and wider economic impact
prognosis in TBI is difficult but important:

guides appropriate treatment
try to limit the proportion of patients left in a persistent vegetative state (PVS)
aids the family in coming to terms with their loved one's condition and with future planning

clinical, physiological variables, radiological predictors and biological markers exist
all are more useful for prediction at the population level than for guiding decisions concerning individual patients
TBI OUTOMES
MRC CRASH study in 2008 (n = 10,000 TBI patients with GCS <15) had these outcomes:
1 in 5 dead at 2 weeks
1 in 4 dead at 6 months
1 in 3 dead or severely disabled at 6 months
Extended Glasgow Outcome Scale is used to classify TBI outcomes, primarily in the research setting:
Death
PVS
Severe disability: lower grade (dependent for ADLs), upper grade (self caring but unable to work)
Moderate disability: lower grade (able to travel independently and work in sheltered environment), upper grade (able to work in reduced capacity, deficits in speech, memory and personality change)
Good recovery: lower grade (can participate socially), upper grade (resumption of normal life, minor neurological/psychological deficits)
CLINICAL PREDICTORS
age (>40 years, worse with increasing age)
initial GCS post-resuscitation
hypotension
hypoxia
pupil size and reaction to light (i.e fixed and dilated is bad!)
ICP
nature & extent of the intracranial injuries (worst to least, subdural -> extradural -> SAH)
co-morbidities
low-to-middle income countries
RADIOLOGICAL PREDICTORS
CT Brain
obliteration of third ventricle/basal cisterns (absence of basal cisterns is the strongest predictor of six month mortality)
midline shift
petechial haemorrhages
subarachnoid haemorrhage
unevacuated hematoma
brainstem injury
MRI
at 6-8 weeks: injuries to corpus callosum, corona radiata and dorsolateral brainstem predict PVS
Experimental
Diffusion tensor imaging

allows detection of traumatic DI by providing information on integrity of white matter
correlates with functional outcome at 1 year

magnetic resonance spectroscopy

measures brain metabolism and amounts of particular metabolites (creatinine, choline, lactate…)
correlates with outcome

SSEPs and cEEG
BIOMARKERS
Primarily experimental at present:
serum S-100β protein (severe TBI biomarker that most consistently demonstrates the ability to predict injury and outcome in adults)
neuron-specific enolase (NSE)
IL-10
myelin basic protein
GFAP
protein degradation products (e.g. spectrin breakdown product, c-tau, and amyloid-beta(1-42))
TBI PROGNOSIS CALCULATORS
These are based on prognostic models that combined data from patients involved in clinical trials to predict clinical outcome, and should be used with caution:
their outcomes apply to populations — caution is needed if applying them to individual patients
the models were externally validated against one another — they are yet to be validated on patients not selected from clinical trials
---
References and Links
LITFL
Journal articles
---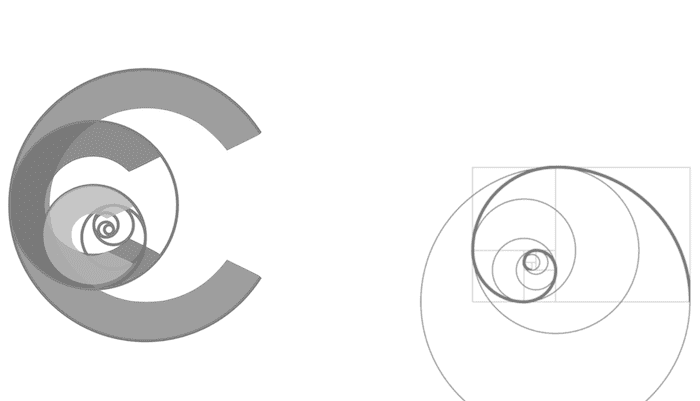 Chris is an Intensivist and ECMO specialist at the Alfred ICU in Melbourne. He is also a Clinical Adjunct Associate Professor at Monash University. He is a co-founder of the Australia and New Zealand Clinician Educator Network (ANZCEN) and is the Lead for the ANZCEN Clinician Educator Incubator programme. He is on the Board of Directors for the Intensive Care Foundation and is a First Part Examiner for the College of Intensive Care Medicine. He is an internationally recognised Clinician Educator with a passion for helping clinicians learn and for improving the clinical performance of individuals and collectives.
After finishing his medical degree at the University of Auckland, he continued post-graduate training in New Zealand as well as Australia's Northern Territory, Perth and Melbourne. He has completed fellowship training in both intensive care medicine and emergency medicine, as well as post-graduate training in biochemistry, clinical toxicology, clinical epidemiology, and health professional education.
He is actively involved in in using translational simulation to improve patient care and the design of processes and systems at Alfred Health. He coordinates the Alfred ICU's education and simulation programmes and runs the unit's education website, INTENSIVE.  He created the 'Critically Ill Airway' course and teaches on numerous courses around the world. He is one of the founders of the FOAM movement (Free Open-Access Medical education) and is co-creator of litfl.com, the RAGE podcast, the Resuscitology course, and the SMACC conference.
His one great achievement is being the father of three amazing children.
On Twitter, he is @precordialthump.
| INTENSIVE | RAGE | Resuscitology | SMACC