Subarachnoid Haemorrhage (SAH)
This document provides an overview of SAH, many aspects of SAH are covered in detail elsewhere (See References and Links)
OVERVIEW
Subarachnoid Haemorrhage (SAH) potentially fatal bleeding into the subarachnoid space, usually due to a ruptured cerebral aneurysm
PATHOPHYSIOLOGY
Aneurysmal SAH (aSAH)
rupture of saccular aneurysm (60%)
rarely mycotic aneurysm
Non-aneurysmal SAH
perimesencephalic SAH (never associated with intraventricular extension)
AVM
angioma
neoplasm
cortical thrombosis
traumatic SAH
Aneurysm sites – usually saccular or berry aneurysms
PCOM (40%)
ACOM (35%)
MCA (20%)
Vertebrobasillar (4%)
CLINICAL FEATURES
sudden onset severe occipital is classic
suspect in any headache that is unusual for the patient
sentinel headache (40%)
transient or persistent loss of consciousness
vomiting
seizure or posturing
meningism
ophthalmoscopy: subhyaloid retinal haemorrhage, papilloedema
neurological signs in keeping with area near aneurysm
risk factors
RISK FACTORS
female(esp post-menopausal)
age >50y
smoking
OCP
alcohol abuse
Hypertension
Connective tissue disorders – Marfan syndrome, Ehlers-Danlos syndromes
Polycystic kidney disease
previous aneurysm or SAH
family history
coarctation of the aorta
fibromuscular dysplasia
INVESTIGATIONS
Bedside
ECG: tall peaked T waves, ST depression, prolonged QT, arrhythmia
Echo: neurogenic cardiomyopathy
Laboratory
hyponatraemia + hypovolaemia from SIADH or cerebral salt wasting -> worsens vasospasm
LP: most sensitive at 12 hours for xanthochromia
troponin rise due to cardiomyopathy
Imaging
CXR: neurogenic pulmonary oedema
CTH: 90% sensitive within 24 hrs, 50% @ 72 hrs, detects hydrocephalus
CTA: assesses vascular anatomy
DSA: gold standard for diagnosis, allows intervention
MRI: mostly used for detection of AVM
GRADING
Clinical – Hunt and Hess/WFNS (the latter is more objective)
I – asymptomatic or mild headache/GCS 15, no motor deficit
II – moderate-severe headache, meningism and no weakness/GCS 13-14, no motor deficit
III – mild alteration in mental status, GCS 13-14, motor deficit
IV – depressed LOC and/or hemiparesis/GCS 7-12 +/- motor deficit
V – posturing or comatose/GCS 3-6, motor deficit present or absent
CT – Fisher
I – no blood
II – diffuse deposition of SAH without clots or layers of blood >1mm
III – localized clots and/or vertical layers of blood 1mm or > thickness
IV – diffuse or no subarachnoid blood but intracerebral or intraventricular clots
MANAGEMENT
Resuscitation
if airway not patent or requires protection -> elective intubation
routine monitoring
consider arterial line placement
if has a seizure -> anticonvulsants (no indicated prophylactically)
dexamethasone used by some to decrease meningeal irritation + oedema -> no convincing evidence
maintain intravascular volume with isotonic fluids (watch for hyponatraemia)
hypertension -> manage with analgesia + nimodipine +/- other antihypertensives
Specific treatment
clipping vs coiling (see CCC entry)
coil if possible -> better outcomes in terms of disability @ 1 year (controversial ISAT trial)
clip if uncoilable -> perform within 72 hours
Poor Grade SAH
German retrospective audit (Eleftherios, Vascular and Health Risk Management, 2007)
some data that early aneurysm securing, decompressive craniectomy and aggressive ICP management and CPP optimization can reduce mortality and disability
H&H grades IV and V with a motor response
COMPLICATIONS
Re-bleeding
avoid hypertension
avoid decreases in ICP
sedation in the agitated
no coughing or Valsalva
antifibrinolytic agents decrease rebleeding -> but increase vasospasm and hydrocephalus (not used now)
Hydrocephalus
indicated in: deteriorating LOC and enlarging ventricles on CT
EVD
Vasospasm
prevention: removal of SAH at surgery, nimodipine, maintenance of euvolaemia, avoiding hypotension
monitoring: clinical, transcranial Doppler, 4 vessel angio, CTA/MRI, EEG, SPECT/PET, microdialysis catheters
treatment: haemodynamic augmentation to reverse neurological deficits, endovascular treatment (balloon angioplasty, papaverine, nicardipine), investigational therapies
because of the disparity between vasospasm on trans-cranial Doppler, angio and what happens clinically there is disagreement about how aggressively vasospasm should be treated.
MONITORING
This is discussed in more detail in Monitoring in Subarachnoid Haemorrhage
Clinical assessment
Transcranial Doppler
4-vessel angiography
CTA/ MRA
EEG
SPECT/ PET
Microdialysis catheter
PROGNOSIS
25% die prior to reaching hospital.
worsens with increasing grade (I – 70% survival, V – 10% survival).
predictors of poor prognosis:
-> high grade
-> old age
-> co-morbidities
-> blood > 1mm thick on CT
-> seizures
-> cerebral oedema
-> basilar artery aneurysm
-> symptomatic vasospasm
-> complications
References and Links
LITFL
Journal articles
Connolly ES Jr ,et al. Guidelines for the management of aneurysmal subarachnoid hemorrhage: a guideline for healthcare professionals from the American Heart Association/american Stroke Association. Stroke. 2012 Jun;43(6):1711-37. PMID: 22556195.
Diringer MN, et al; Neurocritical Care Society. Critical care management of patients following aneurysmal subarachnoid hemorrhage: recommendations from the Neurocritical Care Society's Multidisciplinary Consensus Conference. Neurocrit Care. 2011 Sep;15(2):211-40. PMID: 21773873.
Edlow JA, Samuels O, Smith WS, Weingart SD. Emergency neurological life support: subarachnoid hemorrhage. Neurocrit Care. 2012 Sep;17 Suppl 1:S47-53. PMID: 22932990.
---
[cite]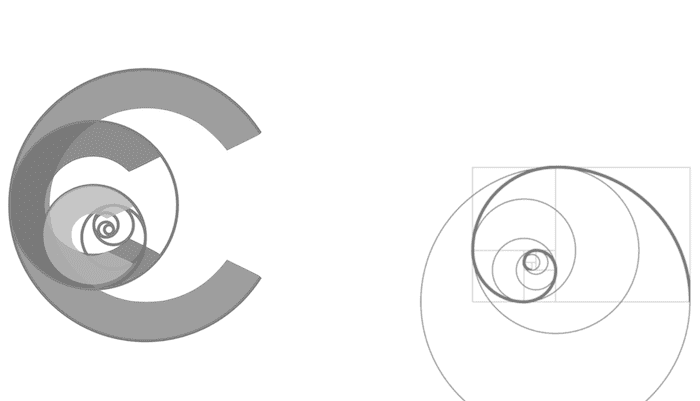 Chris is an Intensivist and ECMO specialist at the Alfred ICU in Melbourne. He is also a Clinical Adjunct Associate Professor at Monash University. He is a co-founder of the Australia and New Zealand Clinician Educator Network (ANZCEN) and is the Lead for the ANZCEN Clinician Educator Incubator programme. He is on the Board of Directors for the Intensive Care Foundation and is a First Part Examiner for the College of Intensive Care Medicine. He is an internationally recognised Clinician Educator with a passion for helping clinicians learn and for improving the clinical performance of individuals and collectives.
After finishing his medical degree at the University of Auckland, he continued post-graduate training in New Zealand as well as Australia's Northern Territory, Perth and Melbourne. He has completed fellowship training in both intensive care medicine and emergency medicine, as well as post-graduate training in biochemistry, clinical toxicology, clinical epidemiology, and health professional education.
He is actively involved in in using translational simulation to improve patient care and the design of processes and systems at Alfred Health. He coordinates the Alfred ICU's education and simulation programmes and runs the unit's education website, INTENSIVE.  He created the 'Critically Ill Airway' course and teaches on numerous courses around the world. He is one of the founders of the FOAM movement (Free Open-Access Medical education) and is co-creator of litfl.com, the RAGE podcast, the Resuscitology course, and the SMACC conference.
His one great achievement is being the father of three amazing children.
On Twitter, he is @precordialthump.
| INTENSIVE | RAGE | Resuscitology | SMACC