OVERVIEW
aka hypoxic encephalopathy; the terms anoxic or ischaemic may also be used
in adults, typically occurs after cardiac arrest, trauma or drug overdose
degree of injury proportional to duration and severity of oxygen deprivation to the brain
brain is entirely dependent on aerobic metabolism and once cardiac arrest takes place oxygen stores are exhausted within 10 seconds
CLINICAL FEATURES
period of time without circulation or oxygenation to the brain
coma
no or abnormal motor response
myoclonus
PROGNOSIS
AAN Guidelines 2006 state:
"Pupillary light response, corneal reflexes, motor responses to pain, myoclonus status epilepticus, serum neuron-specific enolase, and somatosensory evoked potential studies can reliably assist in accurately predicting poor outcome in comatose patients after cardiopulmonary resuscitation for cardiac arrest."

"Prognosis cannot be based on the circumstances of CPR."

"Burst suppression or generalized epileptiform discharges on EEG predicted poor outcomes but with insufficient prognostic accuracy"

NB. These predictors may be confounded by therapeutic hypothermia
Predictors of poor prognosis
absent pupillary response at 72 hours
absent corneal reflex at 72 hours
no motor response or extension to pain at 72 hours (i.e. worse than flexion)
myoclonic status epilepticus (MSE)
bilateral absence of cortical SSEPs (N2O response) within 1 to 3 days
serum neuron-specific enolase >33 μg/L at days 1 to 3
Less useful:
no CPR for > 8 minutes
time to ROSC > 30 minutes
duration of anoxic coma > 72 hours
Burst suppression or generalized epileptiform discharges on EEG
Predictors of better prognosis:
recovery of brainstem reflexes within 48 hours (papillary, corneal, oculocephalic)
return of purposeful response within 24 hours
primary pulmonary event leading to hypoxaemia
hypothermia at time of arrest
young age
INVESTIGATIONS
EEG: theta activity, diffuse slowing, burst suppression, alpha coma and absence of N20 SSEP (most severe)
evoked potentials: visual, brainstem and somatosensory (SSEPs) -> test the integrity of neuroanatomical pathways
CT head and MRI: diffuse oedema or water shed infarcts, loss of grey-white differentiation
there are other biomarkers in plasma and CSF that are associated with poor outcome (e.g. serum neuron specific enolase, S100 protein)
MANAGEMENT
Resuscitate
A – intubation for coma, airway protection and prevention of secondary brain injury
B – titrated O2 to maintain appropriate oxygenation (some data to propose hyperoxia associated with poor outcome)
C – MAP > 90 ideally to optimize cerebral perfusion, aim for rate controlled SR, pacing
Acid-base and Electrolytes
aim for normal metabolic state
support electrolytes
Specific therapy
identify cause of hypoxic brain injury and treat
therapeutic hypothermia
if seizures develop -> anticonvulsants
normoglycaemia
no place for steroids, mannitol, Ca2+ channel blockers, high dose barbiturates or glycerol
Underlying cause
ischaemia: revascularization
arrhythmia: antiarrhythmics
congenital:
electrolyte replacement
trauma: ATLS protocol
---
References and Links
LITFL
Journal articles
Wijdicks EF, Hijdra A, Young GB, Bassetti CL, Wiebe S; Quality Standards Subcommittee of the American Academy of Neurology. Practice parameter: prediction of outcome in comatose survivors after cardiopulmonary resuscitation (an evidence-based review): report of the Quality Standards Subcommittee of the American Academy of Neurology. Neurology. 2006 Jul 25;67(2):203-10. PMID: 16864809.
---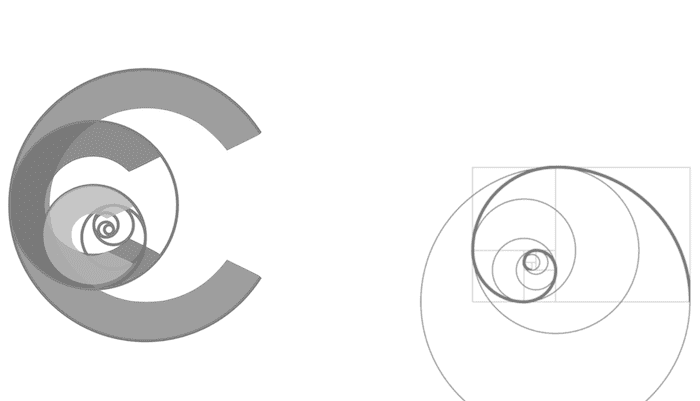 Chris is an Intensivist and ECMO specialist at the Alfred ICU in Melbourne. He is also a Clinical Adjunct Associate Professor at Monash University. He is a co-founder of the Australia and New Zealand Clinician Educator Network (ANZCEN) and is the Lead for the ANZCEN Clinician Educator Incubator programme. He is on the Board of Directors for the Intensive Care Foundation and is a First Part Examiner for the College of Intensive Care Medicine. He is an internationally recognised Clinician Educator with a passion for helping clinicians learn and for improving the clinical performance of individuals and collectives.
After finishing his medical degree at the University of Auckland, he continued post-graduate training in New Zealand as well as Australia's Northern Territory, Perth and Melbourne. He has completed fellowship training in both intensive care medicine and emergency medicine, as well as post-graduate training in biochemistry, clinical toxicology, clinical epidemiology, and health professional education.
He is actively involved in in using translational simulation to improve patient care and the design of processes and systems at Alfred Health. He coordinates the Alfred ICU's education and simulation programmes and runs the unit's education website, INTENSIVE.  He created the 'Critically Ill Airway' course and teaches on numerous courses around the world. He is one of the founders of the FOAM movement (Free Open-Access Medical education) and is co-creator of litfl.com, the RAGE podcast, the Resuscitology course, and the SMACC conference.
His one great achievement is being the father of three amazing children.
On Twitter, he is @precordialthump.
| INTENSIVE | RAGE | Resuscitology | SMACC