ICU Acquired Weakness (ICUAW)
OVERVIEW
ICU Acquired Weakness (ICUAW) includes critical illness myopathy (CIM), critical illness polyneuropathy (CIP), or a mixture of both (myopathy is typically predominant)
very common in the mechanically ventilated (25-60% in those mechanically ventilated for > 7 days)
increasing body of evidence that ICUAW leads to poor quality of life and persistent weakness lasting long after ICU discharge
PATHOPHYSIOLOGY
Multifactorial pathogenesis may involve:
axonopathy, not demyelinating
mitochondrial dysfunction
microvascular ischaemia
sodium channelopathy
catabolism
immobility
RISK FACTORS
sepsis
systemic inflammation
poor glycaemic control
steroids
neuromuscular blocking agents
immobility
malnutrition
female sex
pre-existing sarcopenia
CLINICAL FEATURES
onset is typically about 1 week into a critical illness
Sensation is preserved (deficits can be present with axonopathy; difficult to assess in ICU due edema and coma)
Symmetrical deficits
Mostly proximal weakness
Reflexes are present, though diminished
CSF findings are normal
Cranial nerve function and autonomic nervous system function are usually intact
CK may be raised if myopathy is present
Nerve conduction studies (if performed) show normal conduction velocities with decreased compound muscle action potentials (CMAPs)
score of <48 on the MRC sum score (MRC-SS) of muscle strength is diagnostic of ICUAW
INVESTIGATIONS
Investigations are often not necessary, however they may be required depending on the possible differential diagnoses and implications for management and prognosis
Laboratory
CK (mildly elevated – and transiently so – in critical illness myopathy (not so with critical illness neuropathy)
UEC
B12 level
Acetylcholine receptor antibodies (for myasthenia gravis)
Inflammatory markers (e.g. CRP)
Lumbar puncture
Imaging
CXR (evidence of malignancy causing Eaton-Lambert syndrome)
MRI of the brainstem and spine
Special tests
Nerve conduction studies andelectromyography: CIP shows sensorimotor axonopathy with decreased compound muscle action potentials (CMAP) and sensory-nerve action potentials, but preserved conduction velocities (CV). CIM shows reduced amplitude and increased duration of CMAPs. ICUAW often is a mixture of CIP and CIM.
Muscle biopsy if no satisfactory explanation is found
DIFFERENTIAL DIAGNOSIS
Key differentials of ICU-acquired weakness
Critical illness polyneuropathy

presents around a week into a critical illness, typically with limb weakness and atrophy, reduced tendon reflexes, loss of peripheral sensation to touch and pain, preservation of CN function, electrophysiological studies -> motor and sensory neuropathy, biopsies -> axonal degeneration and denervation -> atrophy of muscles

Residual paralysis

exclude using peripheral nerve stimulation (minimal response to TOF, PTc)

Residual sedation

calculation of dose, duration and ability to clear medications (response to antagonism; naloxone, flumazenil)

Acute myopathy

risk factors = neuromuscular blockage and corticosteroids, motor findings with no sensory abnormalities, CK elevated, electrophysiological testing -> myopathy, muscle biopsy -> loss of thick filaments

Spinal cord lesions

associated with a sensory level and hyperreflexia

Brain stem problems
Guillain-Barre syndrome

ascending motor weakness, loss of reflexes, some peripheral sensory deficits, pain, post-viral, high protein in CSF, responsive to Ig and plasmapheresis
Differential diagnosis of rapidly progressive limb weakness (with or without respiratory failure)
CNS

Encephalitis, acute disseminated encephalomyelitis, transverse myelitis, brainstem or myelum compression, leptomeningeal malignancy

Motor neurons

Poliomyelitis, West Nile virus anterior myelitis, amyotrophic lateral sclerosis, progressive spinal muscular atrophy

Plexus

Neuralgic amyotrophia, diabetes mellitus

Nerve roots

Guillain-Barré syndrome, acute onset chronic inflammatory demyelinating neuropathy, Lyme disease, cytomegalovirus-related radiculitis, HIV-related radiculitis, leptomeningeal malignancy

Peripheral nerves

Guillain-Barré syndrome, acute onset chronic inflammatory demyelinating neuropathy, iatrogenic, toxic, critical illness myopathy-neuropathy, vasculitis, diphtheria, porphyria, thiamine deficiency, porphyria, Lyme disease, metabolic or electrolyte disorders (hypokalaemia, phosphataemia or magnesaemia, hypoglycaemia)

Neuromuscular junction

Myasthenia gravis, botulism, intoxication

Muscles

Critical illness myopathy-neuropathy, mitochondrial disease, acute rhabdomyolysis, polymyositis, dermatomyositis
MANAGEMENT
intensive glycaemic control
minimise use of corticosteroids and neuromuscular blockade
physiotherapy – consider including early mobilisation
electrical muscular stimulation (EMS)
minimise sedation
electrolyte replacement
optimise nutrition
ventilator weaning
PROGNOSIS
Short term
increased ventilation
increased ICU stay
increased mortality
Long term
most recover to be able to walk independently
small amount have mild disability
30% have severe quadriparesis, quadriplegia or paraplegia
---
References and Links
LITFL
Journal articles
---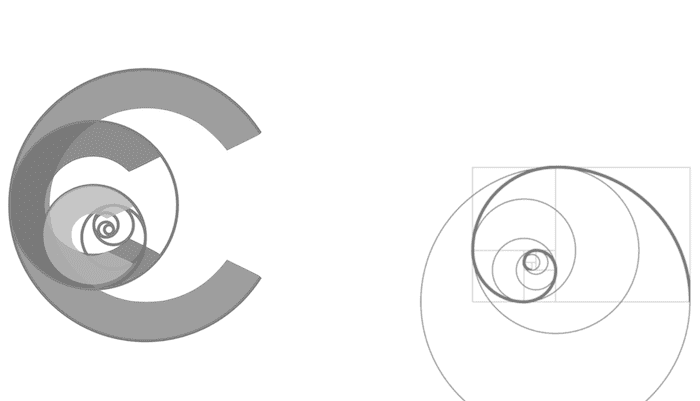 Chris is an Intensivist and ECMO specialist at the Alfred ICU in Melbourne. He is also a Clinical Adjunct Associate Professor at Monash University. He is a co-founder of the Australia and New Zealand Clinician Educator Network (ANZCEN) and is the Lead for the ANZCEN Clinician Educator Incubator programme. He is on the Board of Directors for the Intensive Care Foundation and is a First Part Examiner for the College of Intensive Care Medicine. He is an internationally recognised Clinician Educator with a passion for helping clinicians learn and for improving the clinical performance of individuals and collectives.
After finishing his medical degree at the University of Auckland, he continued post-graduate training in New Zealand as well as Australia's Northern Territory, Perth and Melbourne. He has completed fellowship training in both intensive care medicine and emergency medicine, as well as post-graduate training in biochemistry, clinical toxicology, clinical epidemiology, and health professional education.
He is actively involved in in using translational simulation to improve patient care and the design of processes and systems at Alfred Health. He coordinates the Alfred ICU's education and simulation programmes and runs the unit's education website, INTENSIVE.  He created the 'Critically Ill Airway' course and teaches on numerous courses around the world. He is one of the founders of the FOAM movement (Free Open-Access Medical education) and is co-creator of litfl.com, the RAGE podcast, the Resuscitology course, and the SMACC conference.
His one great achievement is being the father of three amazing children.
On Twitter, he is @precordialthump.
| INTENSIVE | RAGE | Resuscitology | SMACC