OVERVIEW
Crystalloid vs colloid
no clear advantage of either
SAFE trial (NEJM, 2004)
confirmed that 4% albumin was 'safe' when compared to normal saline in the critically unwell requiring fluid resuscitation.
post hoc analysis showed that patients with TBI and major trauma had worse outcomes with albumin and patients with septic shock tended to better with albumin.
ARDS patients do better with albumin.
NORMAL SALINE VERSUS 4% ALBUMIN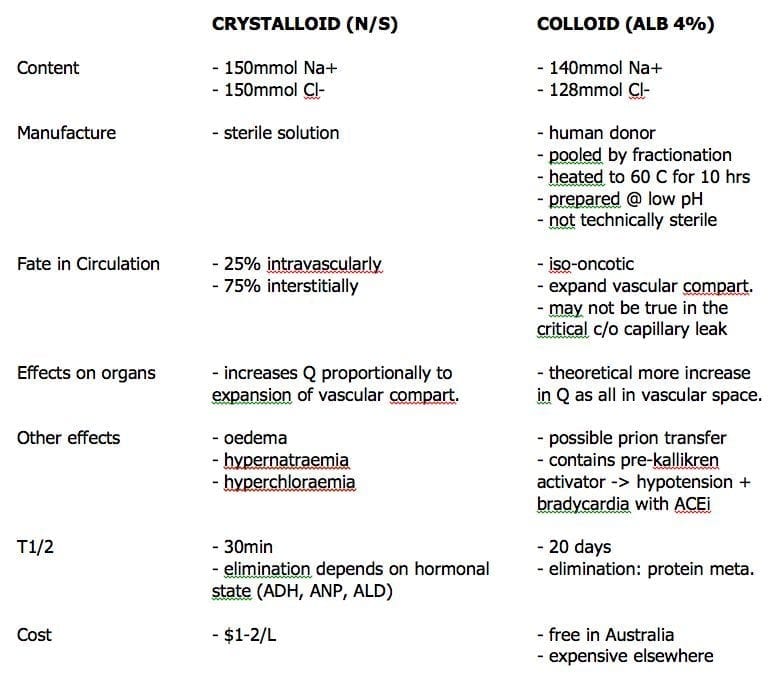 ---